Geological Study Documents Changes in Coral Reefs
A recent study of coral formations in different tropical locations will be used to help geologists reconstruct climate and storm patterns of the past and learn more about the preservation of reefs. The findings will be presented by David Meyer, University of Cincinnati professor of geology, at the upcoming 2002 meeting and exposition of the Geological Society of America.
Meyer's previous research established that coral reefs can be an index of the ocean's health and are greatly impacted by pollution. The report he will deliver at this year's GSA meeting describes how hurricanes affect coral formations and will help scientists compare modern storm effects to those of the past.
Meyer conducted the research with Benjamin Greenstein of Cornell College in Mt. Vernon, Iowa, and recent UC graduate Jill Bries. The trio's work investigated the effect that the frequency of hurricanes had on the geological record contained in coral reefs. In high-frequency hurricane areas like the Bahamas and Florida Keys, coral formations were damaged and broken. Meyer described it "like a forest fire going through." Reefs studied in the southern Caribbean islands of Curacao and Bonaire were well preserved owing to a very low frequency of storms.
The reefs of the Caribbean region were formed during the interglacial stages of the Pleistocene epoch when sea levels were much higher; current sea levels have left these reefs exposed and intact. Both areas of reefs were formed by the same species and fairly close together in terms of geological time.
By comparing the Caribbean reefs with the newer formations in the Bahaman and Floridian areas, Meyer, Greenstein, and Bries were able to establish a model for looking at older fossil reefs.
"As you go farther back in time," said Meyer, "the reef building species are different and you need a present model to start with. Then you can go back to more ancient reefs to get more insight into the climate and storm patterns of older times."
Meyer said that Bries obtained funding for the project from Sigma Xi, the Paleobiological Fund, and UC's graduate division.
Media Contact
Marianne Kunnen-Jones
EurekAlert!
Alle Nachrichten aus der Kategorie: Earth Sciences
Earth Sciences (also referred to as Geosciences), which deals with basic issues surrounding our planet, plays a vital role in the area of energy and raw materials supply.
Earth Sciences comprises subjects such as geology, geography, geological informatics, paleontology, mineralogy, petrography, crystallography, geophysics, geodesy, glaciology, cartography, photogrammetry, meteorology and seismology, early-warning systems, earthquake research and polar research.
Zurück zur Startseite
Neueste Beiträge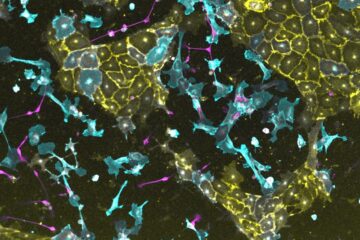 Customized programming of human stem cells
Induced pluripotent stem cells (iPS) have the potential to convert into a wide variety of cell types and tissues. However, the "recipes" for this conversion are often complicated and difficult…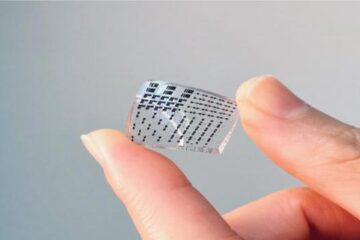 Electronic skin has a strong future stretching ahead
A material that mimics human skin in strength, stretchability and sensitivity could be used to collect biological data in real time. Electronic skin, or e-skin, may play an important role…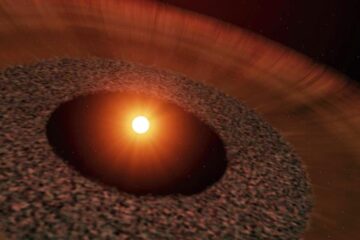 Fast-moving gas flowing away from young star caused by icy comet vaporisation
A unique stage of planetary system evolution has been imaged by astronomers, showing fast-moving carbon monoxide gas flowing away from a star system over 400 light years away, a discovery…