Computer model suggests future crop loss due to potential increase in extreme rain events
An increased frequency of extreme precipitation events has been observed over the last 100 years in the United States. Global climate models project that similar trends may continue and even strengthen over the coming decades, due to climate change. Now, a study using computer climate and crop model simulations predicts that U.S. agricultural production losses due to excess rainfall may double in the next 30 years, resulting in an estimated $3 billion per year in damages.
Cynthia Rosenzweig and Francesco Tubiello, researchers at the NASA Goddard Institute for Space Studies and Columbia University, New York, and the other authors of this study, found that current assessments of the impacts of climate change on agriculture have not accounted for the negative impacts on crops from increased precipitation and floods. In an effort to close this information gap, the researchers modified an existing crop computer model to simulate the extent to which excess soil moisture from heavy rain might damage crop plants.
"The impacts of excess soil moisture due to increased precipitation need to be taken into account because of associated crop losses and potential financial damages," Rosenzweig said.
The researchers argue that while droughts receive the most attention when it comes to assessing the impacts of climate change on agriculture, excess precipitation should also be a major concern. The 1993 U.S. Midwest floods, for example, caused about $6 to 8 billion in damages to farmers, accounting for roughly half of the total overall losses from the flood, according to the Federal Emergency Management Agency. Overall precipitation and extreme rain events are projected to increase in the future because of stronger water cycle dynamics associated with global warming.
Global climate model simulations used in the study project increases in total precipitation and in the number of extreme precipitation events in the Corn Belt and on average for the continental United States. Over the Corn Belt states, the average number of extreme precipitation events was 30 percent above present levels in the 2030s, and 65 percent higher in the 2090s. The same climate projections were used for a 2001 U.S. national assessment report on potential consequences of climate change.
The researchers also modified an existing crop model, called CERES-Maize, in order to simulate the effects of excess soil moisture from heavy precipitation on corn crops. The model calculates plant development, growth and final yield based on weather, crop genetic traits and management practices. The researchers modified CERES-Maize by adding in a function that limited the simulated plant's ability to grow roots after three consecutive days of soil saturation. The model simulated corn growth in nine U.S. Corn Belt states, including Kansas, Nebraska, Illinois, Indiana, Iowa, North and South Dakota, Ohio and Wisconsin, which represent 85 percent of total U.S. corn production.
The modified model showed that the probability of crop damage due to water-logged soils could be even greater than the projected increases in heavy precipitation – corresponding to 90 percent more damage in the 2030s, and 150 percent more damage by the 2090s, compared to present conditions.
To relate the climate and crop model results to economic losses, Rosenzweig and her colleagues used USDA economic data to estimate that damages to U.S. corn production due to excess soil moisture currently amount to about $600 million per year.
The researchers then estimated that potential future damages to major U.S. crops due to excess soil moisture could lead to total losses of up to $3 billion per year by the 2030s, on average.
The study appears in the current issue of Global Environmental Change. The research was conducted at the Climate Impacts Group of the NASA Goddard Institute for Space Studies at Columbia University and was supported by Environmental Defense and the Environmental Protection Agency.
Media Contact
Krishna Ramanujan
EurekAlert!
All news from this category: Earth Sciences
Earth Sciences (also referred to as Geosciences), which deals with basic issues surrounding our planet, plays a vital role in the area of energy and raw materials supply.
Earth Sciences comprises subjects such as geology, geography, geological informatics, paleontology, mineralogy, petrography, crystallography, geophysics, geodesy, glaciology, cartography, photogrammetry, meteorology and seismology, early-warning systems, earthquake research and polar research.
Back to the Homepage
Latest posts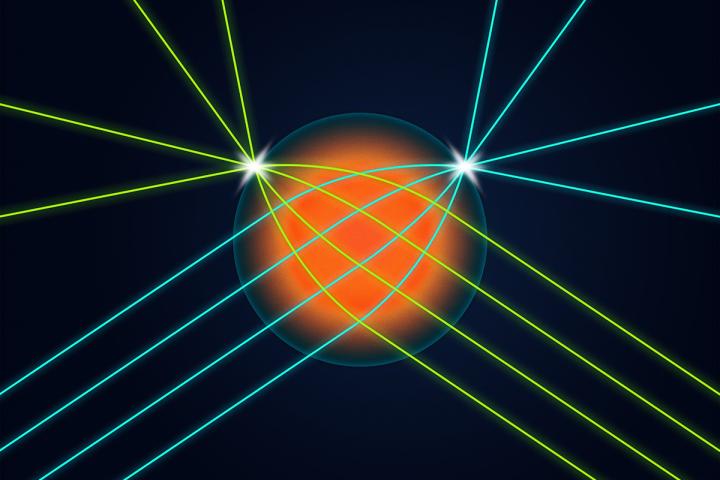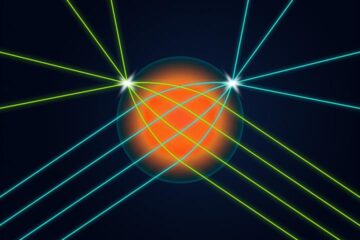 Researchers confront optics and data-transfer challenges with 3D-printed lens
Researchers have developed new 3D-printed microlenses with adjustable refractive indices – a property that gives them highly specialized light-focusing abilities. This advancement is poised to improve imaging, computing and communications…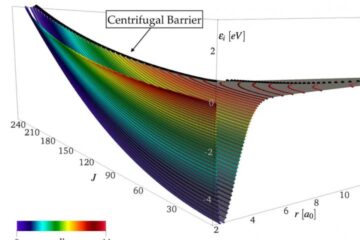 Research leads to better modeling of hypersonic flow
Hypersonic flight is conventionally referred to as the ability to fly at speeds significantly faster than the speed of sound and presents an extraordinary set of technical challenges. As an…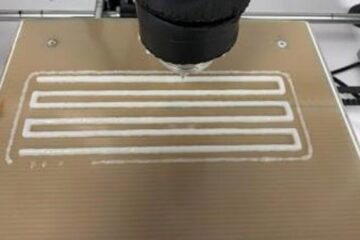 Researchers create ingredients to produce food by 3D printing
Food engineers in Brazil and France developed gels based on modified starch for use as "ink" to make foods and novel materials by additive manufacturing. It is already possible to…