Land subsidence measurements may improve groundwater management
Geological sciences researchers at Virginia Tech are using GPS antennas to measure aquifer use and storage capacity. At the Geological Society of America's 114th annual meeting in Denver, Oct. 27-30, master's degree student Sandra Warner will make the case for the broader coverage of such tools.
Warner and Virginia Tech geological sciences professor Thomas Burbey are conducting a large-scale aquifer test on a new municipal well in the Virgin River Valley near Mesquite, Nev. In addition to the monitoring wells that traditionally surround a pump site, the researchers are using 10 GPS antenna as a new way to measure land subsidence. They also hope to incorporate data from a remote-sensing radar satellite that measures land change.
Traditionally, how much water is in an aquifer is determined by how much the water sinks vertically as it is used. Warner is determining how capacity changes horizontally as well as vertically. As aquifers are emptied, there is shifting to fill the areas emptied of water. The newest GPS antennas will make it possible to measure land subsidence with millimeter accuracy.
The researchers will be conducting a 30-day test at the new site. The well is a unique opportunity in that it has never been pumped. "An aquifer usually behaves differently the first time it is stressed," says Warner. "When it is recharged, it won't hold the same amount of water because of initial compaction. Knowing the characteristics of the aquifer will help managers maintain its elastic range, that is, prevent it from being pumped to the point it cannot rebound."
The Mesquite well is near Las Vegas so the expectation is it will be drawn upon during the summer and have to recharge during the winter.
"If we know how much water is there, we can determine how much we can take out without land subsidence or using up resources," Warner says. "Also, GPS antennas are cheaper and more accurate than sensor wells. One antenna covers more area than the wells."
The paper, "Using GPS to quantify three dimensional aquifer deformation and storage in the Virgin River Valley, Nevada," by Warner and Burbey will present numerical simulations based on compaction over time. The presentation will be at 4:28 p.m. on Tuesday, Oct. 28, in room A101/103 at the Colorado Convention Center.
Warner, who is from Manchester, Md., did her undergraduate work at Pennsylvania State University. Burbey worked for the U.S. Geological Survey in Nevada and did his Ph.D. research in that area before coming to Virginia Tech.
The research is funded by the National Science Foundation.
Contact: Sandra McCarthy Warner, smwarner@vt.edu, 540-231-8828
PR Contact: Susan Trulove, 540-231-5646, strulove@vt.edu
Sandra McCarthy Warner's major professor is Thomas Burbey, 540-231-6696, tjburbey@vt.edu.
Media Contact
Sandra McCarthy Warner
EurekAlert!
Alle Nachrichten aus der Kategorie: Earth Sciences
Earth Sciences (also referred to as Geosciences), which deals with basic issues surrounding our planet, plays a vital role in the area of energy and raw materials supply.
Earth Sciences comprises subjects such as geology, geography, geological informatics, paleontology, mineralogy, petrography, crystallography, geophysics, geodesy, glaciology, cartography, photogrammetry, meteorology and seismology, early-warning systems, earthquake research and polar research.
Zurück zur Startseite
Neueste Beiträge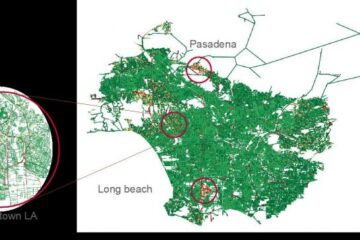 New machine learning tool tracks urban traffic congestion
UBER driver data helps track and potentially alleviate urban traffic congestion. A new machine learning algorithm is poised to help urban transportation analysts relieve bottlenecks and chokepoints that routinely snarl…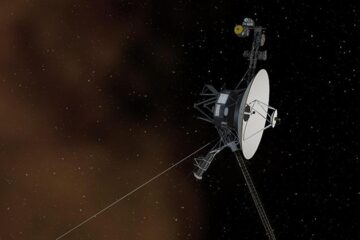 Voyager spacecraft detect new type of solar electron burst
Physicists report accelerated electrons linked with cosmic rays. More than 40 years since they launched, the Voyager spacecraft are still making discoveries. In a new study, a team of physicists…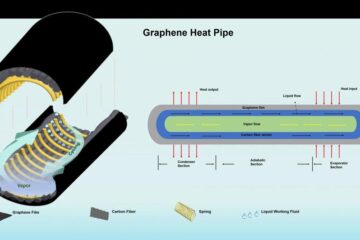 Cooling electronics efficiently with graphene-enhanced heat pipes
Researchers at Chalmers University of Technology, Sweden, have found that graphene-based heat pipes can help solve the problems of cooling electronics and power systems used in avionics, data centres, and…