Better weather predictions in an avalanche of data
Sometimes getting too much of a good thing may create more problems than not getting enough – especially when it comes to the weather. Just ask Texas A&M University atmospheric scientist Fuqing Zhang, whose ensemble weather forecasting research is burdened with trillions of bytes of real-time data.
Zhang's quest, funded by a National Science Foundation grant of $295,500, is to find the best way to assimilate the most recent weather observation data for input into the latest computer forecasting models.
"Right now, we have good computer programs to help us forecast tomorrow's weather," Zhang said. "For example, the official U.S. weather forecast, issued by the National Center for Environmental Protection (NCEP), part of the National Oceanographic and Atmospheric Agency (NOAA), is completely computer generated, untouched, as it were, by human hands.
"The problem is that we have overwhelming amounts of data to put into such models," he continued. "We receive numbers on wind, water, temperature from surface weather stations, weather balloons, national Doppler radar coverage and satellites at rates that vary from minutes to hours to days. All this data is hard to integrate for computer input because it varies according to the different spatial, geographic and temporal scales over which it was collected. In addition, many of the measurements are indirect indicators of physical conditions.
"So, we need to come up with better ways to digest all this data in order to have immediate impacts on our daily weather predictions."
Zhang and his team of collaborators from NOAA, the National Center for Atmospheric Research (NCAR) and the University of Washington (Seattle) are hoping to help forecasting computers' data digestion processes through use of innovative statistical techniques permitting ensemble-based data assimilation.
"Ensemble-based data assimilation focuses on better ways to incorporate the uncertainties surrounding both yesterday's forecast and today's observations," Zhang said. "We sample the ways in which the previous day's forecast deviated from what really happened, and we sample the wealth of data available to us from the present 12 hour period. Then we use statistics to get the best estimate of current initial conditions for the computer forecasting models, which predict tomorrow's weather.
"Even given the problems of data sampling and uncertainty, new generation numerical weather prediction via computer simulations significantly outperforms human forecasters," he continued. "Now, innovative data assimilation techniques will not only take full advantage of current weather observations to make better daily weather forecasts, it will also provide guidance in designing next-generation weather observation networks."
All latest news from the category: Earth Sciences
Earth Sciences (also referred to as Geosciences), which deals with basic issues surrounding our planet, plays a vital role in the area of energy and raw materials supply.
Earth Sciences comprises subjects such as geology, geography, geological informatics, paleontology, mineralogy, petrography, crystallography, geophysics, geodesy, glaciology, cartography, photogrammetry, meteorology and seismology, early-warning systems, earthquake research and polar research.
Back to home
Newest articles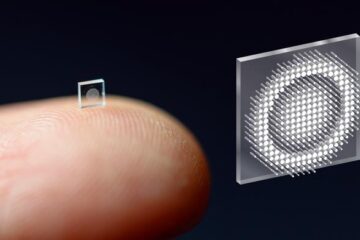 Researchers shrink camera to the size of a salt grain
Micro-sized cameras have great potential to spot problems in the human body and enable sensing for super-small robots, but past approaches captured fuzzy, distorted images with limited fields of view….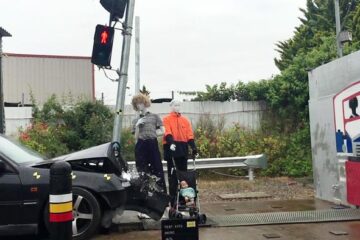 World-first product will be a lifesaving traffic stopper
Game-changing technology to design traffic lights that absorb kinetic energy, stopping them from crumpling when hit by a vehicle, will prevent thousands of fatalities and injuries each year and make…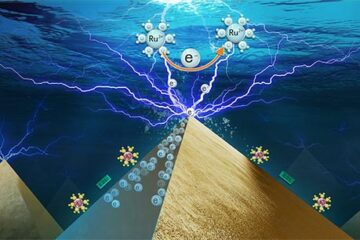 Scientists capture electron transfer image in electrocatalysis process
The involvement between electron transfer (ET) and catalytic reaction at electrocatalyst surface makes electrochemical process challenging to understand and control. How to experimentally determine ET process occurring at nanoscale is…