Melting crust makes rich gold, copper deposits
A U of T study suggests why giant gold and copper deposits are found at some volcanoes but not others, a finding that could point prospectors to large deposits of this and other valuable metals.
"There's one characteristic that is common to all of these big gold and copper deposits anywhere in the world," says Professor James Mungall of the Department of Geology. The ocean's crust that is pushed down under a volcano can start to melt, which it doesn't normally do. His study, which appears in the October 2002 issue of Geology, examines the "Rim of Fire" volcanoes that surround the Pacific Ocean.
Mungall suggests that rich mineral deposits occur only when a slab of ocean floor slides underneath a continent or another part of the ocean floor and melts from the heat of the earth's interior. The slab may get stuck long enough to melt or it may scrape along almost horizontally under the volcano, melting and causing the release of the metals to produce gold or copper deposits that are close enough to the surface for mining.
"These findings could help to identify regions where these rich deposits are most likely to be present," says Mungall. The research was funded by the Natural Sciences and Engineering Research Council of Canada. CONTACT: Professor James Mungall, Department of Geology, 416-978-2975, mungall@geology.utoronto.ca or Nicolle Wahl, U of T public affairs, 416-978-6974, nicolle.wahl@utoronto.ca nicolle.wahl@utoronto.ca.
Media Contact
Nicolle Wahl
University of Toronto
All latest news from the category: Earth Sciences
Earth Sciences (also referred to as Geosciences), which deals with basic issues surrounding our planet, plays a vital role in the area of energy and raw materials supply.
Earth Sciences comprises subjects such as geology, geography, geological informatics, paleontology, mineralogy, petrography, crystallography, geophysics, geodesy, glaciology, cartography, photogrammetry, meteorology and seismology, early-warning systems, earthquake research and polar research.
Back to home
Newest articles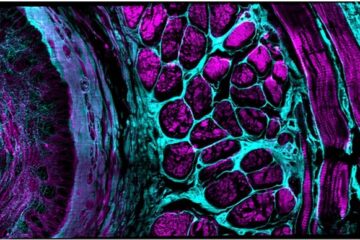 Enhancing the workhorse
Artificial intelligence, hardware innovations boost confocal microscope's performance. Since artificial intelligence pioneer Marvin Minsky patented the principle of confocal microscopy in 1957, it has become the workhorse standard in life…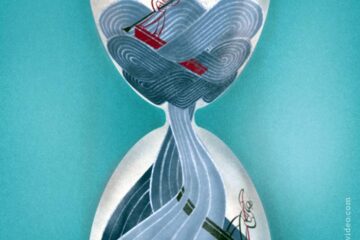 In the quantum realm, not even time flows as you might expect
New study shows the boundary between time moving forward and backward may blur in quantum mechanics. A team of physicists at the Universities of Bristol, Vienna, the Balearic Islands and…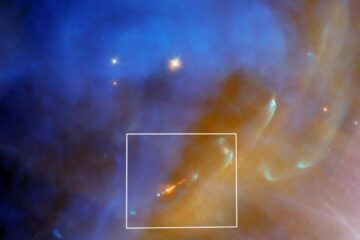 Hubble Spots a Swift Stellar Jet in Running Man Nebula
A jet from a newly formed star flares into the shining depths of reflection nebula NGC 1977 in this Hubble image. The jet (the orange object at the bottom center…