URI oceanographer studies the effects of inland water on the intensity of landfalling hurricanes
One of the known facts about landfalling hurricanes is their rapid decay, yet some of them retain tropical storm winds and gusts well inland. While studies have shown that the reduction in surface evaporation is a reason for hurricane decay during landfall, little is known about the effect of land surface water on the intensity of hurricanes.
In a recent issue of the Journal of Atmospheric Sciences, URI Graduate School of Oceanography (GSO) physical oceanographer Isaac Ginis, Weixing Shen, formerly with GSO and now at NOAA's National Center for Environmental Prediction, and Robert E. Tuleya of NOAA's Geophysical Fluid Dynamics Laboratory (GFDL) in Princeton, New Jersey, studied the effect of land surface water on hurricane intensity. The team found that under some conditions, the presence of less than two feet of water could noticeably reduce landfall decay.
Previous studies of land-falling hurricanes used fixed underlying surface conditions. The current study, using the GFDL hurricane model, investigated the effects of land surface water on land-falling hurricanes, including surface temperature changes and their influence on changes in surface heat, hurricane structure, and intensity. The team of scientists used a range of water depths and surface roughness conditions to correspond to a possible array of surface conditions.
Funded by the National Science Foundation, the study showed that during hurricane landfall over a water-covered land, large local surface cooling occurs near the hurricane core region. This surface cooling causes a reduction in evaporation, the primary energy source for hurricanes, thus considerably reducing hurricane intensity during landfall. The reduction depends on the presence and depth of surface water. With a two-foot layer of surface water, the hurricane will maintain its intensity, but collapse over dry land.
An increase in surface roughness significantly reduces the surface winds but only yields a small increase in the central pressure because while surface roughness increases surface drag, it also increases surface evaporation which fuels a hurricane's intensity.
When a hurricane travels over land, the amount of surface evaporation is considerably less than when it travels over water. However, the scientists found that this condition does not produce any large changes in the size of the eye of the storm, even when hurricane intensity is significantly reduced.
Ginis, along with GSO physical oceanographer Lewis Rothstein, developed a computer model to predict the intensity of hurricanes. The GSO model was coupled with a hurricane model created by National Oceanographic and Atmospheric Administration's (NOAA) Geophysical Fluid Dynamic Laboratory (GFDL) to provide a more efficient set of predictors that take into consideration the effects of atmosphere-ocean interaction during storms and more accurate predictions of storm intensity. In 2000, the coupled model became an official component of the national hurricane prediction system used to forecast Atlantic and Gulf of Mexico tropical storms and hurricanes.
The URI Graduate School of Oceanography is one of the country's largest marine science education programs, and one of the world's foremost marine research institutions. Founded in 1961 in Narragansett, RI, GSO serves a community of scientists who are researching the causes of and solutions to such problems as acid rain, harmful algal blooms, global warming, air and water pollution, oil spills, overfishing, and coastal erosion. GSO is home to the Coastal Institute, the Coastal Resources Center, Rhode Island Sea Grant, the Institute for Archaeolocial Oceanography, and the National Sea Grant Library.
Media Contact: Lisa Cugini, (401) 874-6642, lcugini@gso.uri.edu
Isaac Ginis, (401) 874-6484, iginis@gso.uri.edu
All latest news from the category: Earth Sciences
Earth Sciences (also referred to as Geosciences), which deals with basic issues surrounding our planet, plays a vital role in the area of energy and raw materials supply.
Earth Sciences comprises subjects such as geology, geography, geological informatics, paleontology, mineralogy, petrography, crystallography, geophysics, geodesy, glaciology, cartography, photogrammetry, meteorology and seismology, early-warning systems, earthquake research and polar research.
Back to home
Newest articles
Creating good friction: Pitt engineers aim to make floors less slippery
Swanson School collaborators Kurt Beschorner and Tevis Jacobs will use a NIOSH award to measure floor-surface topography and create a predictive model of friction. Friction is the resistance to motion…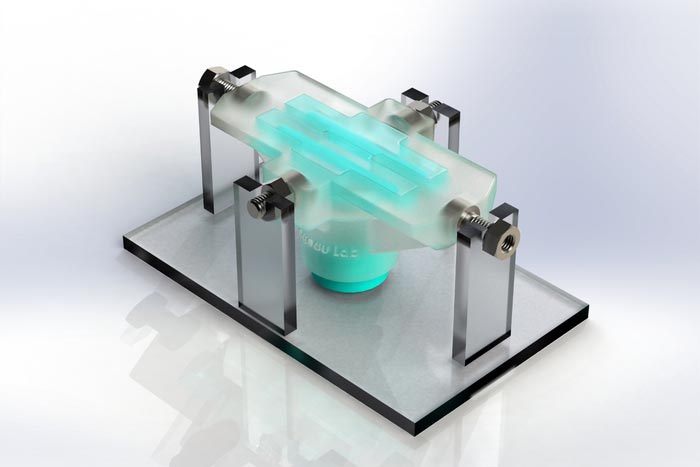 Synthetic tissue can repair hearts, muscles, and vocal cords
Scientists from McGill University develop new biomaterial for wound repair. Combining knowledge of chemistry, physics, biology, and engineering, scientists from McGill University develop a biomaterial tough enough to repair the…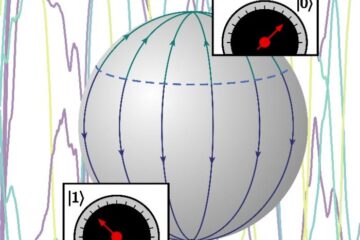 Constraining quantum measurement
The quantum world and our everyday world are very different places. In a publication that appeared as the "Editor's Suggestion" in Physical Review A this week, UvA physicists Jasper van…