Seabed Research Will Have Global Significance
Sediments in the Arabian Sea will be examined by an international scientific expedition led by a researcher from the University of Edinburgh to increase understanding of the natural processes of the ocean floor and establish its significance for global cycles and climate change. Robotic research platforms will be deployed on the sea floor to study deep-sea organisms and their impacts on sedimentary processes, without removing the creatures from their natural environment. Monsoons—winds that blow in opposite directions at different times of year— cause the Arabian Sea to be a site of huge productivity and create a mid-depth layer of intensely oxygen-depleted water. Production of plant life in the surface waters and subsequent transformations in underlying waters and sediments represent important terms in the global carbon, nitrogen and phosphorous cycles, which, in turn, affect climate. Fluxes of dissolved metals, nutrients and organic matter from oxygen-depleted sediments are also of potential global importance.
Although a number of scientific expeditions have visited the Arabian Sea during the past decade, the ocean floor has received little attention because of difficulties in accessing the seabed. The benthic (sedimentary) communities, which range from bacteria to surface-dwelling crabs and deeply burrowing worms, strongly influence the physical state of the sediments and a wide range of important geochemical processes because of the way they mix and irrigate the seafloor deposits. Expedition leader Dr Greg Cowie of the Geology and Geophysics Department said: "The Arabian Sea sediments form a 'factory' where nutrients, metals and organic matter undergo major transformations. This is especially true at depths of between 200 and 1000 metres where oxygen-depleted waters bathe the Arabian Sea's margins. Because of the remote setting and consequent difficulty in studying organisms in their natural environment, very little information is available on the mechanisms and impacts of faunal contribution to seafloor processes. This remains a major gap in our understanding of how the sediment system functions."
The scientific team will study conditions across the oxygen minimum zone (OMZ) on the Indus margin of the Arabian Sea, which serves as a natural laboratory. "We will carry out studies of the faunal communities under contrasting oxygen levels at sites across the OMZ, alongside detailed assessments of sediment geochemistry," said Greg Cowie.
Platforms, known as benthic landers, will be set up on the seafloor and used for incubation experiments in which tracers will be used to examine sediment processing by benthic creatures and its impact on nutrient, metal and organic matter cycling. The information obtained will help improve our understanding of the workings of the sea-bed and their connection with geochemical cycles and climate changes. The expedition will consist of four cruises on the RRS Charles Darwin in 2003.
Media Contact
Linda Menzies
AlphaGalileo
All latest news from the category: Earth Sciences
Earth Sciences (also referred to as Geosciences), which deals with basic issues surrounding our planet, plays a vital role in the area of energy and raw materials supply.
Earth Sciences comprises subjects such as geology, geography, geological informatics, paleontology, mineralogy, petrography, crystallography, geophysics, geodesy, glaciology, cartography, photogrammetry, meteorology and seismology, early-warning systems, earthquake research and polar research.
Back to home
Newest articles
Creating good friction: Pitt engineers aim to make floors less slippery
Swanson School collaborators Kurt Beschorner and Tevis Jacobs will use a NIOSH award to measure floor-surface topography and create a predictive model of friction. Friction is the resistance to motion…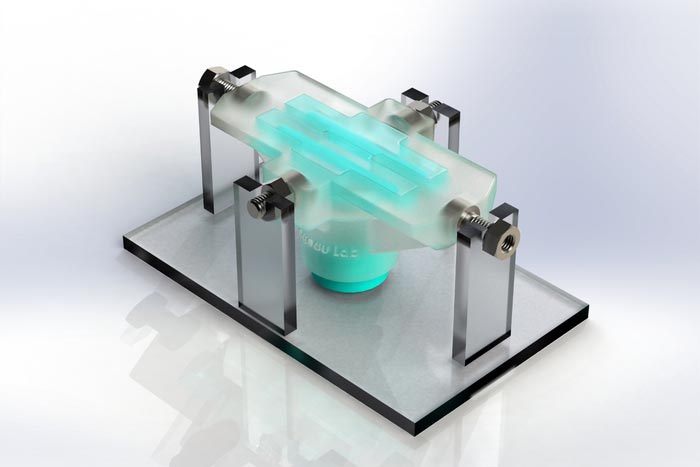 Synthetic tissue can repair hearts, muscles, and vocal cords
Scientists from McGill University develop new biomaterial for wound repair. Combining knowledge of chemistry, physics, biology, and engineering, scientists from McGill University develop a biomaterial tough enough to repair the…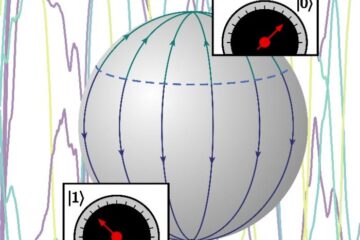 Constraining quantum measurement
The quantum world and our everyday world are very different places. In a publication that appeared as the "Editor's Suggestion" in Physical Review A this week, UvA physicists Jasper van…