Research Casts New Light on History of North America
Dr. Ron Janke began studying the origins of the Kankakee Sand Islands – a series of hundreds of small, moon-shaped dunes that stretch from the southern tips of Lake and Porter counties in Northwest Indiana into northeastern Illinois – about 12 years ago.
Over the past few years, approximately a dozen Valparaiso undergraduates have worked with Dr. Janke to create the first detailed maps of the Kankakee Sand Islands, study their composition and survey wildlife and plants inhabiting the islands.
Based upon the long-held belief that most of the upper Midwest was covered by a vast ice sheet up until about 10,000 years ago, Dr. Janke said he and other scientists surmised the Kankakee Sand Islands were created by sand in meltwater from the receding glacier.
That belief was challenged, however, when he and his students discovered a year and a half ago that the islands were composed of sand that had come from Lake Michigan – something that should have been impossible with the Valparaiso Moraine standing between the lake and the Kankakee Sand Islands.
"That created a lot of problems with what we had previously believed about ice covering this entire area," Dr. Janke said. "How could it get over the Valparaiso Moraine and be deposited there?"
Figuring out that puzzle required taking core samples from some of the remaining islands and the development of a new test by one of Dr. Janke's colleagues to determine when sunlight last shone on the sand.
The answer that came back – the Kankakee Sand Islands were born between 14,500 and 15,000 years ago from Lake Michigan sand – was startling.
"We thought the area was completely covered by ice at that time," Dr. Janke said. "That was a really earth-shattering result for us."
Yet it also supports research showing that North American Clovis points – a particular type of arrowhead that represents the oldest manmade object on the continent –identically match arrowheads found in Europe and made by humans at approximately the same time. And just within the last year, new research has provided strong evidence that a large meteorite struck the ice sheet covering North American and melted much of the ice shortly before the formation of the Kankakee Sand Islands.
"Our research at Valparaiso supports this other recent research because it indicates there wasn't a massive ice sheet covering North America that would have allowed tribes to cross over from Asia via a Bering Strait land-ice bridge," Dr. Janke said.
Dr. Janke's research on the formation of the Kankakee Sand Islands is continuing this summer, with a focus on determining whether the islands closest to Lake Michigan are younger than the southernmost islands.
At one time, approximately 1,200 of the islands stretched out in a series of curved bands north and and south of the Kankakee River that are separated by a few miles and mirror the southern tip of Lake Michigan. Though many were destroyed by human settlement, about 700 still exist today.
Dr. Janke and his students also have been active in the Woodland Savanna Land Conservancy, an organization working to protect the Kankakee Sand Islands.
Scott Osthus, a recent graduate who worked with Dr. Janke to map the Kankakee Sand Islands and support their preservation, enjoyed being involved in the research effort.
"During my four years at Valparaiso, I saw how interesting and significant the Kankakee Sand Islands landscape is," Osthus said. "I want to see this area preserved because it is so historically significant."
Landowners have donated a handful of islands to the trust for preservation, and Dr. Janke is hopeful that others will follow their lead and perhaps eventually build enough support for some of the islands to be incorporated into Indiana Dunes National Lakeshore or their own state park.
"The Kankakee Sand Islands are archaeologically significant, with numerous Native American artifacts and burial grounds still present in the surviving islands, and they provide crucial habitat for native wildlife and plant species," Dr. Janke said. "I'm hopefully the sand islands can be protected so we can continue to learn about and appreciate them."
Media Contact
Dustin J. Wunderlich '01
newswise
Alle Nachrichten aus der Kategorie: Earth Sciences
Earth Sciences (also referred to as Geosciences), which deals with basic issues surrounding our planet, plays a vital role in the area of energy and raw materials supply.
Earth Sciences comprises subjects such as geology, geography, geological informatics, paleontology, mineralogy, petrography, crystallography, geophysics, geodesy, glaciology, cartography, photogrammetry, meteorology and seismology, early-warning systems, earthquake research and polar research.
Zurück zur Startseite
Neueste Beiträge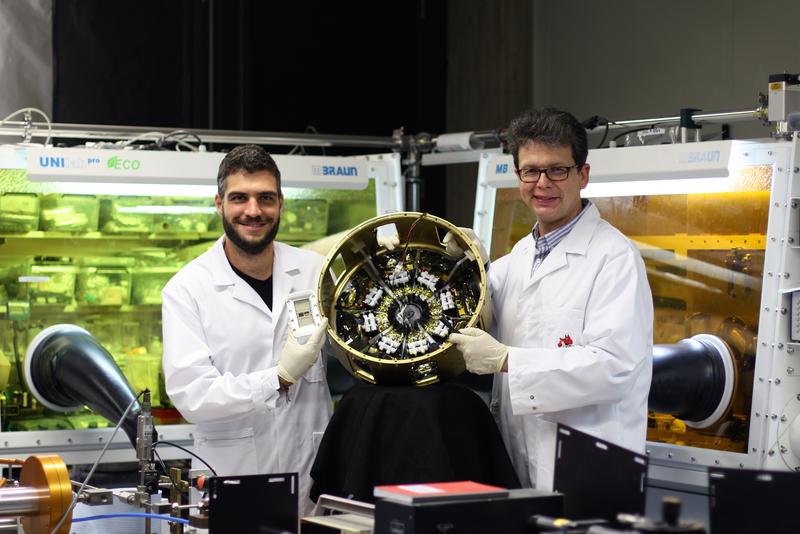 New solar cells for space
Almost all satellites are powered by solar cells – but solar cells are heavy. While conventional high-performance cells reach up to three watts of electricity per gram, perovskite and organic…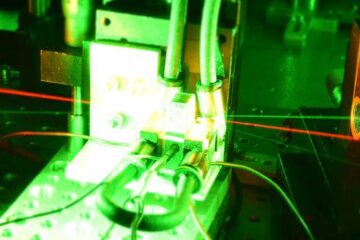 Development of a novel membrane laser module for spectral measurement methods
The Fraunhofer Institute for Applied Solid State Physics IAF has partnered up with the start-up "Twenty-One Semiconductors" (21s) from Stuttgart to bring their unique laser concept from lab to practice….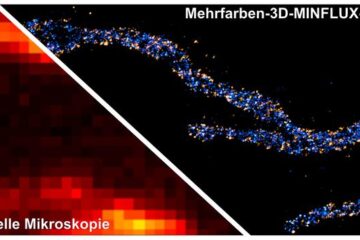 Dissecting protein assemblies
Super-resolution MINFLUX nanoscopy, developed by Nobel laureate Stefan Hell and his team, is able to discern fluorescent molecules that are only a few nanometers apart. In an initial application of…