Marine fossils improve predictions of climate change
A study of the ancient Mediterranean Sea will help to produce more accurate predictions of climate change.
A team led by Royal Holloway geologist Dr Michal Kucera will map sea-surface temperature of the Mediterranean over past millennia. The data will provide a new target to test the computer models on which our predictions of climate change are based.
We currently make climate change predictions using mathematical models developed using climate records of the last two centuries. The trouble is, the global climate was fairly static during this period, so it is difficult to know how accurate these models are in predicting climates very different from the current state. The Earth has experienced large shifts in climate in the past and if a snapshot of the Earth surface at one of these intervals was available, we could use it to test the reliability of our mathematical models.
During the last 150,000 years the Mediterranean experienced several episodes of oceanographic conditions markedly different from today. So it can serve as an ideal testing ground for models. By looking at abundances of species of planktonic foraminifera recovered from marine sediments, Dr Kucera is developing a new tool to reconstruct sea-surfaces temperatures in the past. This technique is based on an artificial intelligence algorithm learning the relationship between temperature and abundances of planktonic foraminifer species in the modern ocean.
The research, funded by the Leverhulme Trust, will generate high-resolution maps of Mediterranean sea-surface temperature for several time-slices in the past in order to provide targets for testing of numerical models of ocean circulation.
Dr Kucera said: "A coherent set of reconstructions is urgently needed in order to test ocean circulation models. This would also provide an important step towards an integrated effort to reconstruct past climate variability with the high precision and reliability that is needed to support the long-range strategic management of our society and its resources."
All latest news from the category: Earth Sciences
Earth Sciences (also referred to as Geosciences), which deals with basic issues surrounding our planet, plays a vital role in the area of energy and raw materials supply.
Earth Sciences comprises subjects such as geology, geography, geological informatics, paleontology, mineralogy, petrography, crystallography, geophysics, geodesy, glaciology, cartography, photogrammetry, meteorology and seismology, early-warning systems, earthquake research and polar research.
Back to home
Newest articles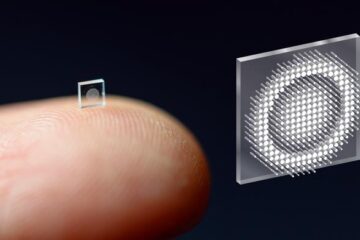 Researchers shrink camera to the size of a salt grain
Micro-sized cameras have great potential to spot problems in the human body and enable sensing for super-small robots, but past approaches captured fuzzy, distorted images with limited fields of view….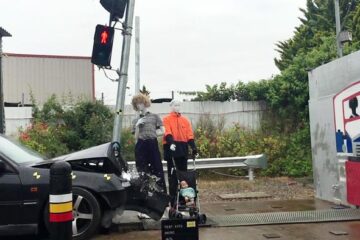 World-first product will be a lifesaving traffic stopper
Game-changing technology to design traffic lights that absorb kinetic energy, stopping them from crumpling when hit by a vehicle, will prevent thousands of fatalities and injuries each year and make…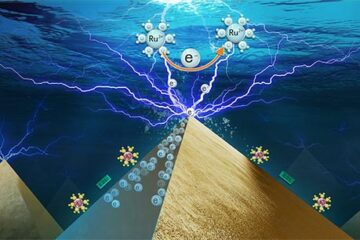 Scientists capture electron transfer image in electrocatalysis process
The involvement between electron transfer (ET) and catalytic reaction at electrocatalyst surface makes electrochemical process challenging to understand and control. How to experimentally determine ET process occurring at nanoscale is…