Into the abyss: Deep-sixing carbon
At first blush, this might appear like science fiction, but it's an idea that gets serious attention from Dr. David Keith, one of Canada's foremost experts on carbon capture and sequestration. Keith will talk on the subject at the 2008 Annual Conference of the American Association for the Advancement of Science in Boston at a session entitled Ocean Iron Fertilization and Carbon Sequestration: Can the Oceans Save the Planet?
"There are a lot of gee-whiz ideas for dealing with global warming that are really silly," remarks Keith, an NSERC grantee and director of the Energy and Environmental Systems Group at University of Calgary-based Institute for Sustainable Energy, Environment and Economy. "At first glance this idea looks nutty, but as one looks closer it seems that it might technically feasible with current-day technology." But, adds Keith, who holds the Canada Research Chair in Energy and the Environment, "it's early days and there is not yet any serious design study for the concept."
The original idea of ocean storage was conceived several years ago by Dr. Michael Pilson, a chemical oceanographer at the University of Rhode Island, but it really took off last year when Keith confirmed its feasibility with Dr. Andrew Palmer, a world-renowned ocean engineer at Cambridge University. Keith, Palmer and another scientist at Argonne National Laboratory later advanced the concept through a technical paper prepared for the 26th International Conference on Offshore Mechanics and Arctic Engineering in June 2007.
Keith sees this solution as a potentially useful complement to CO2 storage in geological formations, particularly for CO2 emanating from sources near deep oceans.
He believes it may offer a viable solution because vast flat plains cover huge areas of the deep oceans. These abyssal plains have little life and are benign environments. "If you stay away from the steep slopes from the continental shelves, they are a very quiet environment."
For CO2 to be stored there, the gas must be captured from power and industrial point sources, compressed to liquid, and transported via pipelines that extend well beyond the ocean's continental shelves. When the liquid CO2 is pumped into the deep ocean, the intense pressure and cold temperatures make it negatively buoyant.
"This negative buoyancy is the key," explains Keith. "It means the CO2 wants to leak downwards rather than moving up to the biosphere."
The use of containment is necessary because CO2 will tend to dissolve in the ocean, which could adversely impact marine ecosystems. Fortunately, says Keith, the cost of containment is quite minimal with this solution. He and his colleagues calculate that the bags can be constructed of existing polymers for less than four cents per tonne of carbon.
The real costs lie in the capture of CO2 and its transport to the deep ocean. "If we can drive those down," he notes, "then ocean storage might be an important option for reducing CO2 emissions."
All latest news from the category: Earth Sciences
Earth Sciences (also referred to as Geosciences), which deals with basic issues surrounding our planet, plays a vital role in the area of energy and raw materials supply.
Earth Sciences comprises subjects such as geology, geography, geological informatics, paleontology, mineralogy, petrography, crystallography, geophysics, geodesy, glaciology, cartography, photogrammetry, meteorology and seismology, early-warning systems, earthquake research and polar research.
Back to home
Newest articles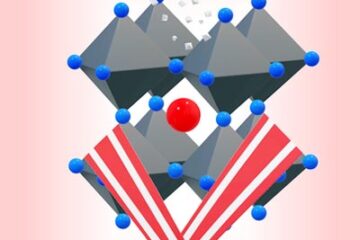 Perovskite solar cells soar to new heights
Metal halide perovskites have been under intense investigation over the last decade, due to the remarkable rise in their performance in optoelectronic devices such as solar cells or light-emitting diodes….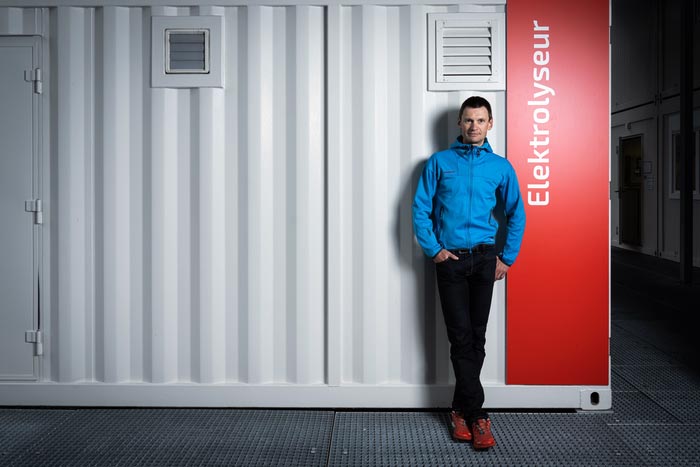 Blue hydrogen can help protect the climate
An international group of researchers led by the Paul Scherrer Institute and the Heriot-Watt University has carried out in-depth analyses of the climate impact of blue hydrogen. This is produced…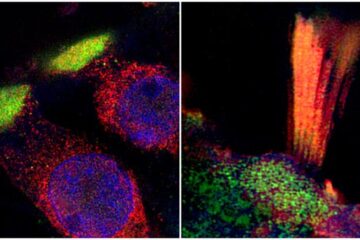 Genes associated with hearing loss visualised in new study
Researchers from Uppsala University have been able to document and visualise hearing loss-associated genes in the human inner ear, in a unique collaboration study between otosurgeons and geneticists. The findings…