Cross-border partnership to research earthquake activity in Middle East
Hoping to mitigate the risks, Tel Aviv University seismologist Hillel Wust-Bloch from the Department of Geophysics and Planetary Sciences recently masterminded a new earthquake mapping research partnership between Jordanian, Palestinian, and Israeli scientists.
The four-year project will be the first time that Earth scientists from these three regions have worked together directly, Wust-Bloch believes. In the past, partnerships have usually occurred through a third party, such as the United Nations.
Wust-Bloch's new project, which includes partners from Al-Balqa University in Jordan, and An Najah University in Nablus, has important implications for improving the region's stability. Scientists from the three universities, with Tel Aviv University leading the effort, will simultaneously deploy six "seismic microscopes" in the Jericho region, in order to map a 100-square-kilometer area.
Stethoscope for the Earth
With a German colleague, Wust-Bloch has developed nano-scale seismic monitoring techniques, or "seismic microscopes," to detect tiny failures inside the earth's crust. "From a scientific point of view, this project is innovative because we are monitoring the seismic activity of a region which is well-known, but we are doing it at much lower thresholds," he says.
There is no way to predict where and when exactly an earthquake will occur, or what its magnitude might be. But scientists can listen to the earth for small clues, says Wust-Bloch.
The team will meet several times a year to discuss their findings and assess potential hazards in the region, says Wust-Bloch. He surmises that such an earthquake map will be useful for attracting industry and high-tech projects in the Palestinian and Jordanian regions.
So the Chips Won't Fall
"Companies like Intel won't invest a single dollar in the Jericho region unless the seismic hazard is properly assessed," says Wust-Bloch. Wust-Bloch also hopes the research will extend to the educational realm. He foresees that the material collected will be presented, in appropriate cultural contexts, to teach people in the region about seismic hazards and what to do when a major earthquake strikes.
Wust-Bloch's long-term goal is to explore a predicament common to all in order to stabilize the region. He hopes that earthquake research between Palestinians, Jordanians, and Israelis will break down age-old cultural rifts and open the whole region. He realises that a prosperous future for the Palestinians and Jordanians means a better future for Israelis, too.
Local experts will be trained on how to conduct earthquake research in the Palestinian Authority and in Jordan. This will prevent "brain drain," since scientists from these regions tend to emigrate to Europe, North America, or the Gulf region for work.
"Young Jordanian and Palestinian scientists simply cannot find adequate work in the region," concludes Wust-Bloch. "Currently, once they are overseas and get their degree, there are too few opportunities for them to come back to."
It is a shame, believes Wust-Bloch, not to take advantage of an existing pool of bright young scientists familiar with both foreign and local worldviews, who could fulfil the scientific needs of the region as well as helping to bridge cultural differences.
All latest news from the category: Earth Sciences
Earth Sciences (also referred to as Geosciences), which deals with basic issues surrounding our planet, plays a vital role in the area of energy and raw materials supply.
Earth Sciences comprises subjects such as geology, geography, geological informatics, paleontology, mineralogy, petrography, crystallography, geophysics, geodesy, glaciology, cartography, photogrammetry, meteorology and seismology, early-warning systems, earthquake research and polar research.
Back to home
Newest articles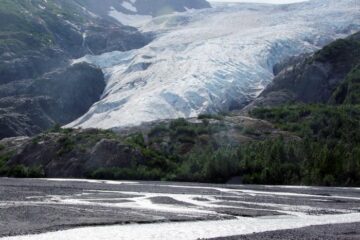 Melting glaciers may produce thousands of kilometers of new Pacific salmon habitat
Retreating glaciers in the Pacific mountains of western North America could produce around 6,150 kilometers of new Pacific salmon habitat by the year 2100, according to a new study. Scientists…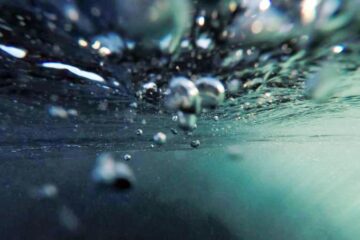 Study on Carbon Storage in the Deep Sea
The movement of water masses in the ocean, its circulation, is an essential component of the global climate system. In a study recently published in the journal Proceedings of the…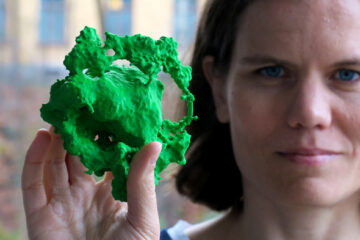 Star's self destruction is shown in 3D, revealing new details
A 1,000-year-old supernova has been captured in 3D images that reveal yet unseen details of the elements that are ejected when a star explodes. Analysis of data from the Multi-Unit…