Scientists Recreate Martian Environment
Scientists at the University of Leicester's Space Research Centre are recreating the hostile environment found on Mars in their laboratory, with a device known as the Martian Environment Simulator (MES). The machine reproduces the temperature, air pressure and unbreathable atmosphere known to exist on Mars. The MES is currently being used to test equipment on the Beagle 2 lander, part of the European Space Agency's Mars Express Spacecraft and due to arrive on Mars during Christmas 2003. The chance of Beagle 2 finding life, either current or past, on the red planet has increased recently due to the discovery of ice beneath the planet's surface. The MES will be used to test all future instruments for planetary science being developed at the Space Research Centre.
Instruments that work in space need to be thoroughly tested to ensure that they will work in the extreme conditions found there and also to calibrate the readings that will be transmitted back to Earth. Researchers need to be sure that the gases in the atmosphere of another planet will not cause electrical arcing that damages the instruments. The MES creates an environment where the air is made mostly of carbon dioxide and the temperature can vary between a freezing minus 10 degrees Celsius (Martian daytime temperature) and a deadly minus 80 degrees (Martian night). The Martian air pressure at the surface is only 6mbar compared to an average pressure of 1bar on Earth. This means that the air pressure at surface level is lower than that at which the highest altitude commercial flights can travel at on Earth!
The MES incorporates a special sample wheel where geological materials can be attached, making it possible to test instruments designed to analyse rocks or soil on the surface of Mars.
All latest news from the category: Earth Sciences
Earth Sciences (also referred to as Geosciences), which deals with basic issues surrounding our planet, plays a vital role in the area of energy and raw materials supply.
Earth Sciences comprises subjects such as geology, geography, geological informatics, paleontology, mineralogy, petrography, crystallography, geophysics, geodesy, glaciology, cartography, photogrammetry, meteorology and seismology, early-warning systems, earthquake research and polar research.
Back to home
Newest articles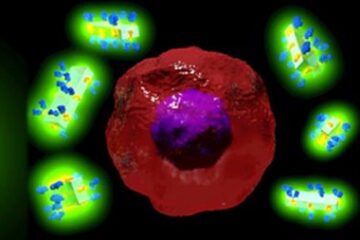 A world-first antibody-drug delivery system
It sounds like the stuff of science fiction: a man-made crystal that can be attached to antibodies and then supercharge them with potent drugs or imaging agents that can seek…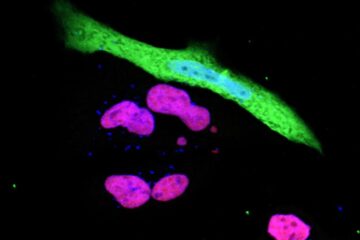 Revealed: How SARS-CoV-2 evades our immune system
Scientists at Hokkaido University and Texas A&M University have identified a key mechanism used by the SARS-CoV-2 virus to evade host immune systems. Researchers in Japan and the United States…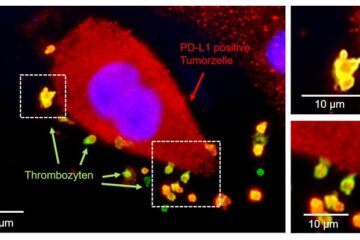 New approach developed to predict response of immunotherapies in lung cancer
New methodology at the University Hospital of Tübingen harnesses the function of platelets. At Tübingen University Hospital, a preclinical study led by Dr. Clemens Hinterleitner and Prof. Dr. Lars Zender,…