Bad news for coastal ocean: less fish out, means more nitrogen in
A Canada-U.S. research team has found that commercial fisheries play an unexpected role in the decline of water quality in coastal waters. In the latest issue of Nature Geoscience, Roxane Maranger and Nina Caraco explain that the collapse of the fisheries from decades of over fishing has played a significant role in disturbing the balance between nitrogen entering and leaving costal water systems.
The study, the first to examine the world's 58 coatal regions, shows how failing to maintain ecosystems in a sustainable manner has wide-ranging consequences. Using data provided by the United Nations, Maranger and Caraco found that commercial fishing has played an important, yet declining, role in removing man-made nitrogen from coastal waters.
"Fish accumulate nitrogen as biomass, and when humans move fish from the ocean to the table through commercial fisheries, they are returning part of this terrestrial nitrogen generated by humans back to the land," said Maranger, a biology professor at the Université de Montréal (Canada).
Caraco, an aquatic biogeochemist at the Cary Institue of Ecosystem Studies (Millbrook, New York, U.S.) notes: "While nitrogen is essential to plant and animal life in oceans, human export of nitrogen from land to ocean has resulted in exploding nitrogen levels in coastal waters over the past century. Nitrogen-rich fertilizer that's applied to farmland eventually makes its way into coastal waters via a network of streams and rivers. Fertilizer run-off is a significant source of nitrogen pollution to many coastal regions around the world."
Four decades ago, commercial fishing removed the equivalent of 60 percent of the nitrogen from coastal oceans that entered as fertilizers. Today, this figure has dropped to 20 percent. "From a historical perspective, this is bad news," says Maranger. "Increased nitrogen levels in coastal ocean ecosystems throughout the world have resulted in excessive plant growth, lack of oxygen, severe reductions in water quality and in fish and other animal populations."
In order to manage coastal ecosystems in a sustainable manner, while fully understanding the impact that humans are having on the nitrogen cycle, the scientists recommend the role of commercial fisheries be reexamined.
Media Contact
S-J Desjardins
EurekAlert!
All latest news from the category: Earth Sciences
Earth Sciences (also referred to as Geosciences), which deals with basic issues surrounding our planet, plays a vital role in the area of energy and raw materials supply.
Earth Sciences comprises subjects such as geology, geography, geological informatics, paleontology, mineralogy, petrography, crystallography, geophysics, geodesy, glaciology, cartography, photogrammetry, meteorology and seismology, early-warning systems, earthquake research and polar research.
Back to home
Newest articles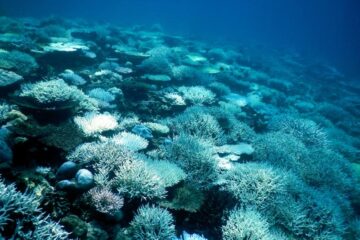 Young Corals Provide Insight into Recovery from Coral Bleaching
The number of young corals can reveal how reefs are recovering from coral bleaching. A new study from the University of Bremen, which was recently published in "PLOS ONE" journal,…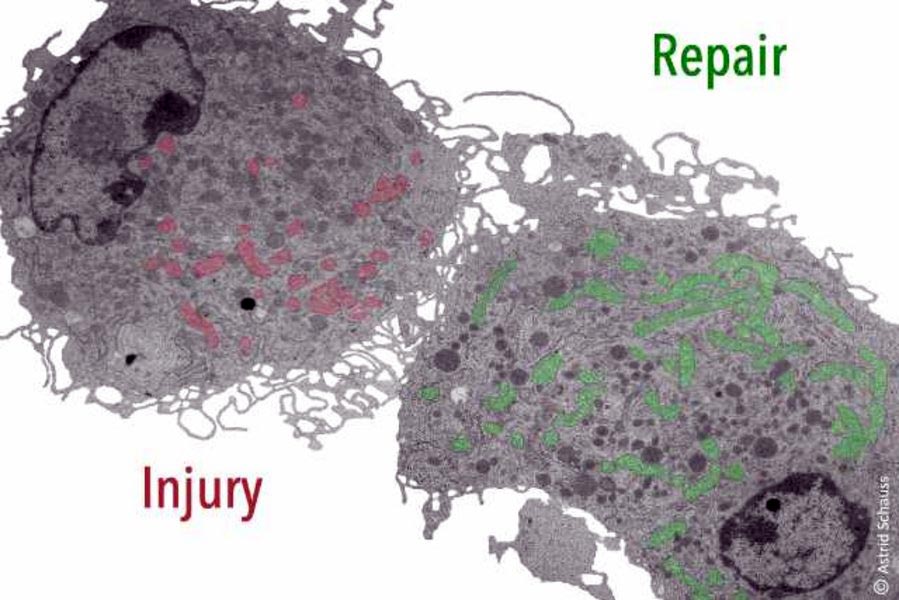 Defense or repair: How immune cells are controlled during wound healing
For the first time, scientists show a causal link between tissue repair, mitochondrial metabolism, and the activation and function of macrophages (scavenger cells) / Publication in 'Cell Metabolism'. A Cologne-based…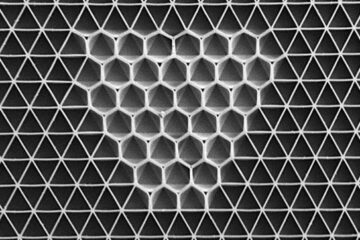 Transforming material topology with a drop of liquid
Liquid acts across multiple scales to reorganize connectivity in networks of artificial microscopic cells. The Science Networks of cells in nature have inspired researchers to develop their own materials made…