Bacterium May Reveal Location of Gold Deposits
Gold prospectors may one day rely on lowly bacteria to point them to deposits of the precious metal. Researchers have discovered that gold-laden soil often contains an abundance of spores belonging to a certain bacterium. The affinity humans have for gold aside, the ore in its soluble form is actually highly toxic to most living things. The common bacterium Bacillus cereus, however, possesses a unique resistance to the metal, allowing it to survive in a relatively vacant environmental niche: soil loaded with the adored ore. A paper presented yesterday at a meeting of the American Society for Microbiology documents these rich findings.
It was while studying gold-mining regions in China that Hongmei Wang of Ohio State University and her colleagues discovered that high numbers of B. cereus spores occur in soils bearing elevated concentrations of gold, as compared to soils lacking gold. The key is the spore: a bacterial spore, or tough shell, forms in response to harsh environmental conditions like heat, cold, radiation, or the presence of toxic substances such as gold. Spores allow bacteria to survive until more favorable conditions develop and the bacteria can resume their normal growth. Because high gold levels induce spore formation in B. cereus, an abundance of B. cereus spores in soil can indicate the presence of gold, which is good news for mining companies.
Testing B. cereus levels is cheaper and more efficient than the painstaking techniques currently used to search for gold. "This biotechnique will help exploration and mining companies search for underlying gold deposits with relatively high gold grades," Wang remarks. "The method is, therefore, promising for the potential application in geoexploration accompanied with routine geochemical and geophysical methods."
Media Contact
Rachael Moeller
Scientific American
All latest news from the category: Earth Sciences
Earth Sciences (also referred to as Geosciences), which deals with basic issues surrounding our planet, plays a vital role in the area of energy and raw materials supply.
Earth Sciences comprises subjects such as geology, geography, geological informatics, paleontology, mineralogy, petrography, crystallography, geophysics, geodesy, glaciology, cartography, photogrammetry, meteorology and seismology, early-warning systems, earthquake research and polar research.
Back to home
Newest articles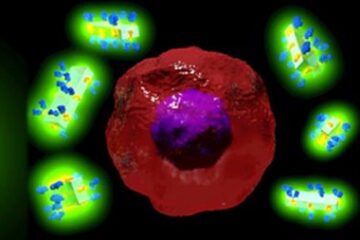 A world-first antibody-drug delivery system
It sounds like the stuff of science fiction: a man-made crystal that can be attached to antibodies and then supercharge them with potent drugs or imaging agents that can seek…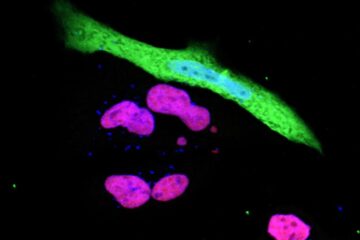 Revealed: How SARS-CoV-2 evades our immune system
Scientists at Hokkaido University and Texas A&M University have identified a key mechanism used by the SARS-CoV-2 virus to evade host immune systems. Researchers in Japan and the United States…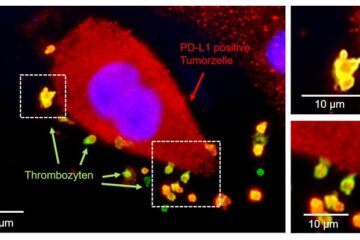 New approach developed to predict response of immunotherapies in lung cancer
New methodology at the University Hospital of Tübingen harnesses the function of platelets. At Tübingen University Hospital, a preclinical study led by Dr. Clemens Hinterleitner and Prof. Dr. Lars Zender,…