ORNL research reveals new challenges for mercury cleanup
Earlier this year, a multidisciplinary team of researchers at Oak Ridge National Laboratory discovered two key genes that are essential for microbes to convert oxidized mercury to methylmercury, a neurotoxin that can penetrate skin and at high doses affect brain and muscle tissue, causing paralysis and brain damage.
The discovery of how methylmercury is formed answered a question that had stumped scientists for decades, and the findings published this week build on that breakthrough.
Most mercury researchers have believed that microbes could not convert elemental mercury — which is volatile and relatively inert — into methylmercury. Instead of becoming more toxic, they reasoned that elemental mercury would bubble out of water and dissipate. That offered a solution for oxidized mercury, which dissolves in water. By converting oxidized mercury into elemental mercury, they hoped to eliminate the threat of methylmercury contamination in water systems.
ORNL's study and a parallel study reported by Rutgers University, however, suggest that elemental mercury is also susceptible to bacterial manipulation, a finding that makes environmental cleanup more challenging.
"Communities of microorganisms can work together in environments that lack oxygen to convert elemental mercury to methylmercury," study leader Baohua Gu said. "Some bacteria remove electrons from elemental mercury to create oxidized mercury, while others add a methyl group to produce methylmercury."
Mercury is a toxin that spreads around the globe mainly through the burning of coal, other industrial uses, and natural processes such as volcanic eruptions, and various forms of mercury are widely found in sediments and water. Methylmercury bioaccumulates in aquatic food chains, especially in large fish.
The fight against mercury pollution involves scientists with expertise in chemistry, computational biology, microbiology, neutron science, biochemistry and bacterial genetics. Other ORNL efforts are focusing on when, where and why bacteria are producing methylmercury.
"Our research allows us to understand generally where and how bacteria might produce methylmercury so that we can target those areas in the future," said ORNL's Liyuan Liang, a co-author and director of the DOE-funded mercury research program. "We are trying to understand the process of microbial mercury methylation. Once we understand the process, we can begin to form solutions to combat mercury pollution."
This research was funded by the DOE Office of Science. ORNL co-authors of the paper, titled "Oxidation and Methylation of Dissolved Elemental Mercury by Anaerobic Bacteria," are Haiyan Hu, Hui Lin, Wang Zheng, Stephen Tomanicek, Alexander Johs, Dwayne Elias, Liyuan Liang and Baohua Gu. Another co-author, Xinbin Feng, is from the State Key Laboratory of Environmental Geochemistry of China.
UT-Battelle manages ORNL for DOE's Office of Science. The Office of Science is the single largest supporter of basic research in the physical sciences in the United States and is working to address some of the most pressing challenges of our time. For more information, please visit http://science.energy.gov/.
Media Contact
Jennifer Brouner
EurekAlert!
All latest news from the category: Earth Sciences
Earth Sciences (also referred to as Geosciences), which deals with basic issues surrounding our planet, plays a vital role in the area of energy and raw materials supply.
Earth Sciences comprises subjects such as geology, geography, geological informatics, paleontology, mineralogy, petrography, crystallography, geophysics, geodesy, glaciology, cartography, photogrammetry, meteorology and seismology, early-warning systems, earthquake research and polar research.
Back to home
Newest articles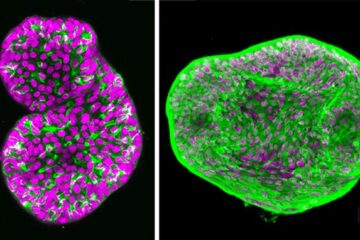 Prostate cancer organoids open path to precision oncology
A multi-institutional team of investigators led by bioengineer Ankur Singh has developed research tools that shed new light on a virtually untreatable form of prostate cancer, opening a pathway that may lead…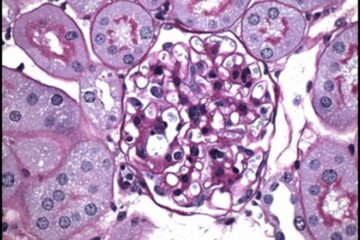 Experimental compound counters diabetic complications
An experimental compound reduced complications of type 1 and type 2 diabetes in mice – not by lowering blood sugar – but by countering its consequences: cell death, inflammation, and…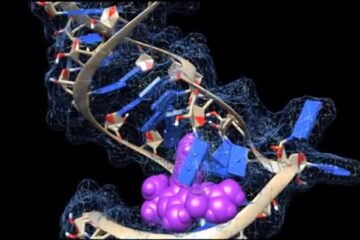 Taking new aim at COVID-19
The coronavirus's tangled strands of RNA could offer new ways to treat people who get infected. To the untrained eye, the loops, kinks and folds in the single strand of…