NASA Sees Hurricane Raymond Re-Soaking Mexican Coast
The Tropical Rainfall Measuring Mission or TRMM satellite flew directly above hurricane Raymond on Oct. 21 at 0111 UTC/Oct. 20 at 6:11 p.m. PDT). TRMM Precipitation Radar (PR) data from that orbit shows that Hurricane Raymond contained towering thunderstorms on the western side of the eye wall that were reaching to heights above 15 km/~9.3 miles.
TRMM PR also recorded precipitation in Raymond's eye wall that was falling at a rate of over 153 mm/~5.6 inches per hour and returning radar reflectivity values greater than 53dBZ to the satellite. Rain was shown by TRMM to be falling at a rate of over 30 mm /~1.2 inches per hour along Mexico's coast.
On Oct. 22, the heavy rain continued along the southwestern coast of Mexico, and warnings were still in effect. The following warnings and watches were in effect on Oct. 22, according to the National Hurricane Center (NHC): a Hurricane Warning is in effect for Tecpan de Galeana to Lazaro Cardenas; a Hurricane Watch is in effect for Acapulco to Tecpan de Galeana; and a Tropical Storm Warning is in effect for Acapulco to Tecpan de Galeana.
In short, what those warnings mean is hurricane-force and tropical-storm-force winds in the warning areas, accompanied by heavy rainfall, dangerous storm surges, riptides, heavy surf, and coastal flooding.
The heavy rainfall that TRMM observed is affecting the coast. The National Hurricane Center expects Raymond to generate between 4 and 8 inches with isolated totals up to 12 inches over the Mexican states of Guerrero and Michoachan. As with rainfall this heavy, flash flooding and mudslides can occur.
As of 8 a.m. EDT on Oct. 22, a weather station near Acapulco, Mexico reported 7.63 inches/194 mm of rain in the previous 48 hours and it was still raining.
By 11 a.m. EDT, Raymond's maximum sustained winds were near 105 mph/165 kph. Raymond's center was located near latitude 16.5 north and longitude 101.9 west. That puts the center of the storm about 85 miles/135 km south-southwest of Zihuatanejo and 135 miles/220 km west-southwest of Acapulco. Raymond was stationary for hours during the morning of Oct. 22, and the storm is expected to move slowly and erratically, and possibly closer to the coast before moving west-southwest on Oct. 23.
Text credit: Hal Pierce/Rob Gutro
SSAI/NASA's Goddard Space Flight Center
Media Contact
Hal Pierce/Rob Gutro
EurekAlert!
All latest news from the category: Earth Sciences
Earth Sciences (also referred to as Geosciences), which deals with basic issues surrounding our planet, plays a vital role in the area of energy and raw materials supply.
Earth Sciences comprises subjects such as geology, geography, geological informatics, paleontology, mineralogy, petrography, crystallography, geophysics, geodesy, glaciology, cartography, photogrammetry, meteorology and seismology, early-warning systems, earthquake research and polar research.
Back to home
Newest articles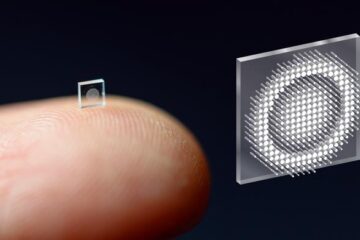 Researchers shrink camera to the size of a salt grain
Micro-sized cameras have great potential to spot problems in the human body and enable sensing for super-small robots, but past approaches captured fuzzy, distorted images with limited fields of view….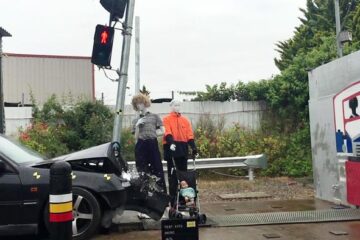 World-first product will be a lifesaving traffic stopper
Game-changing technology to design traffic lights that absorb kinetic energy, stopping them from crumpling when hit by a vehicle, will prevent thousands of fatalities and injuries each year and make…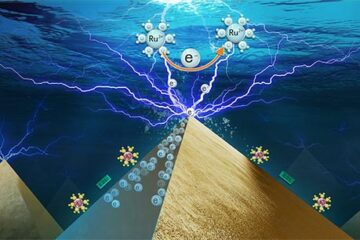 Scientists capture electron transfer image in electrocatalysis process
The involvement between electron transfer (ET) and catalytic reaction at electrocatalyst surface makes electrochemical process challenging to understand and control. How to experimentally determine ET process occurring at nanoscale is…