NASA sees first Atlantic hurricane fizzling in cool waters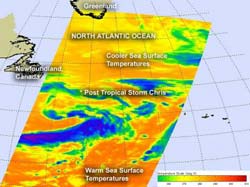 Sea surface temperatures play a big role in keeping a tropical cyclone alive. They need warm seas of at least 300 Kelvin (80 Fahrenheit/26.8 Celsius) to maintain strength. NASA's Aqua satellite revealed that those conditions were not met where Chris is located in the Atlantic Ocean.
When NASA's Aqua satellite passed over Chris at 0447 UTC (12:47 a.m. EDT) today, June 22, the Atmospheric Infrared Sounder (AIRS) instrument captured a new infrared image of Chris' clouds and surrounding sea surface temperatures. The sea surface temperatures to the south of Chris are at least 300 Kelvin (80 Fahrenheit/26.8 Celsius) and warmer. In the area where Chris is located, AIRS revealed that sea surface temperatures are closer to 290 Kelvin (62 Fahrenheit/16.8 Celsius).
At 11 a.m. EDT on June 22, Chris was now classified as a post-tropical storm with maximum sustained winds near 45 mph (75 kmh). Chris was far to the north near 44.6 North and 46.9 West, about 335 miles (535 km) east-southeast of Cape Race, Newfoundland, Canada. Chris was moving to the west-southwest near 16 mph (kmh), and is expected to slow and turn southward. Chris' minimum central pressure is 990 millibars.
According to the National Hurricane Center, Chris "should merge with another extratropical low on Saturday [June 23]" in the north Atlantic Ocean.
All news from this category: Earth Sciences
Earth Sciences (also referred to as Geosciences), which deals with basic issues surrounding our planet, plays a vital role in the area of energy and raw materials supply.
Earth Sciences comprises subjects such as geology, geography, geological informatics, paleontology, mineralogy, petrography, crystallography, geophysics, geodesy, glaciology, cartography, photogrammetry, meteorology and seismology, early-warning systems, earthquake research and polar research.
Back to the Homepage
Latest posts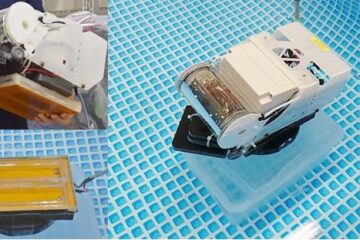 Seawater as an electrical cable !?
Wireless power transfers in the ocean For drones that can be stationed underwater for the adoption of ICT in mariculture. Associate professor Masaya Tamura, Kousuke Murai (who has completed the…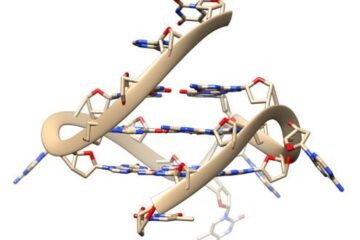 Rare quadruple-helix DNA found in living human cells with glowing probes
New probes allow scientists to see four-stranded DNA interacting with molecules inside living human cells, unravelling its role in cellular processes. DNA usually forms the classic double helix shape of…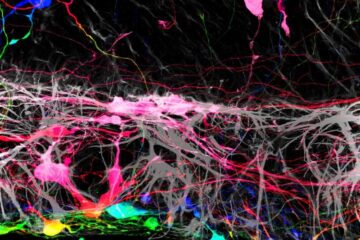 A rift in the retina may help repair the optic nerve
In experiments in mouse tissues and human cells, Johns Hopkins Medicine researchers say they have found that removing a membrane that lines the back of the eye may improve the…