New method for monitoring volcanoes
The measurement results will be used to make it easier to predict volcano eruptions, and they can also be used to improve today's climate models. One of the Chalmers researchers who developed the monitoring equipment is Mattias Johansson, who recently defended his doctoral dissertation in the subject.
The most active volcanoes in the world have special observatories that monitor them in order to be able to sound the alarm and evacuate people in the vicinity if an eruption threatens. These observatories keep track of several parameters, primarily seismic activity. Now 17 observatories have received a new parameter that facilitates their work – the volcanoes' emissions of sulfur dioxide.
"Increasing gas emissions may indicate that magma is rising inside the volcano," says Mattias Johansson at the Department of Radio and Space Science at Chalmers. "If this information is added to the other parameters, better risk estimates can be made at the observatories."
The equipment he has been working with measures the total amount of gas emitted, whereas most other methods for metering gas can only indicate the gas concentration at a particular point. This is made possible by placing two or more metering instruments in different places around the volcano and then aggregating the information they gather.
Much of the Chalmers researchers' work has involved making the equipment sufficiently automatic, robust, and energy-efficient for use in the inhospitable environment surrounding volcanoes, in poor countries with weak infrastructure.
"I have primarily been working with the software required for processing and presenting the measurement results," says Mattias Johansson. "Among other things, I have created a program that analyzes the data collected, calculates the outward flow of gas, and presents the information as a simple graph on a computer screen that the observatory staff need only glance at to find out how much sulfur dioxide the volcano is emitting at any particular time."
He has also participated in the installation of the equipment on two of the volcanoes, Aetna in Italy and San Cristobal in Nicaragua. In Project Novac, which his research is part of, a total of 20 volcanoes will be provided with monitoring equipment from Chalmers.
It will also be possible to improve global climate models when the Chalmers researchers receive continuous reports about how much sulfur dioxide is emitted by the 20 most active volcanoes.
"Sulfur dioxide is converted in the atmosphere to sulfate particles, and these particles need to be factored into climate models if those models are to be accurate," says Associate Professor Bo Galle, who directed the dissertation. "Volcanoes are an extremely important source of sulfur dioxide. Aetna alone, for instance, releases roughly ten times more sulfur dioxide than all of Sweden does."
The methods that Mattias Johansson has devised can moreover be used to measure the total emissions of air pollutants from an entire city. China has already purchased equipment that they are now using to study the pollution situation in the megacity Beijing.
The dissertation Application of Passive DOAS for Studies of Megacity Air Pollution and Volcanic Gas Emissions was defended on March 5.
For more information, please contact:
Mattias Johansson, Optical Remote Analysis, Department of Radio and Space Science, Chalmers University of Technology
phone: +46 (0)31-772 15 89
mattias.johansson@chalmers.se
All latest news from the category: Earth Sciences
Earth Sciences (also referred to as Geosciences), which deals with basic issues surrounding our planet, plays a vital role in the area of energy and raw materials supply.
Earth Sciences comprises subjects such as geology, geography, geological informatics, paleontology, mineralogy, petrography, crystallography, geophysics, geodesy, glaciology, cartography, photogrammetry, meteorology and seismology, early-warning systems, earthquake research and polar research.
Back to home
Newest articles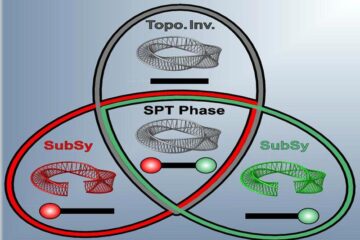 Topological phase protection reams to sub-symmetry
An international research team makes a breakthrough in physics. An international team led by researchers at Nankai University in China and at University of Zagreb in Croatia, along with team…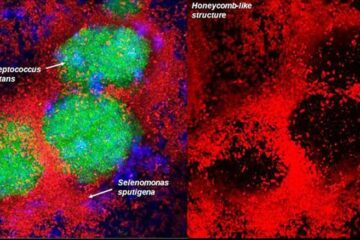 New bacterial species involved in tooth decay
Large study in children reveals Selenomonas sputigena as a key partner of Streptococcus in cavity formation. Collaborating researchers from the University of Pennsylvania School of Dental Medicine and the Adams…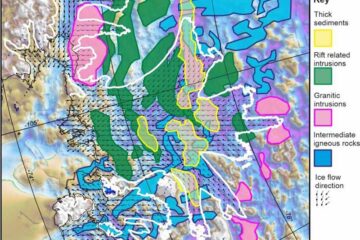 Ground beneath Antarctica's most vulnerable glacier mapped for first time
The ground beneath Antarctica's most vulnerable glacier has been mapped for the first time, by a team that includes a Swansea expert, helping scientists to better understand how it is…