First long temperature reconstruction for the eastern Mediterranean based on tree rings
An exactly dated time series of almost 900 year length was established, exhibiting the medieval warm period, the little ice age between the 16th and 19th century as well as the transition into the modern warm phase.
Moreover, Ingo Heinrich from the GFZ German Research Centre for Geosciences and colleagues revealed that the modern warming trend cannot be found in the new chronology.
"A comparison with seasonal meteorological data also demonstrates that at several places in the Mediterranean the winter and spring temperatures indicate long-term trends which are decreasing or at least not increasing", says Ingo Heinrich. "Our results stress the need for further research of the regional climate variations."
It seems that especially temperature reconstructions derived from extreme sites such as high mountain zones and high latitudes do not always correctly reflect the climate of the different geographical regions. The past temperature variations in the lowlands of central Europe and in the Mediterranean are not well understood yet. The analysis of carbon isotope ratios (13C/12C) in tree rings aims to close this research gap. By focusing on the months January to
May the researchers detected the period in which the trees shift from dormancy in late winter to re-activation of growth in early spring. The carbon isotope ratios measured in individual tree rings largely depends on the environmental conditions; thus, the varying tree-ring isotope values are good indicators for changes in the environment. The carbon isotope ratios in the trees from Turkey indicate a temperature sensitivity of the trees during late winter to early spring. In cold winters the cambium and the leaves are damaged more than usual and the following recovery in spring takes longer. Low spring temperatures further delay the photosynthesis or slow down the rate of photosynthesis, with negative effects on the cambial activity.
Ingo Heinrich, Ramzi Touchan, Isabel Dorado Liñán, Heinz Vos, Gerhard Helle: "Winter-to-spring temperature dynamics in Turkey derived from tree rings since AD 1125″, Climate Dynamics, October 2013, Volume 41, Issue 7-8, pp 1685-1701, DOI 10.1007/s00382-013-1702-3
Pictures in a printable resolution can be found here: http://www.gfz-potsdam.de/medien-kommunikation/bildarchiv/klimaforschung/dendrochronologie/
All latest news from the category: Earth Sciences
Earth Sciences (also referred to as Geosciences), which deals with basic issues surrounding our planet, plays a vital role in the area of energy and raw materials supply.
Earth Sciences comprises subjects such as geology, geography, geological informatics, paleontology, mineralogy, petrography, crystallography, geophysics, geodesy, glaciology, cartography, photogrammetry, meteorology and seismology, early-warning systems, earthquake research and polar research.
Back to home
Newest articles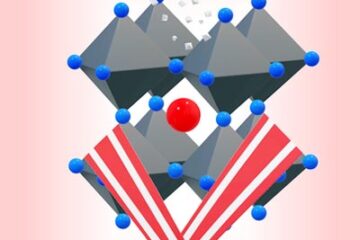 Perovskite solar cells soar to new heights
Metal halide perovskites have been under intense investigation over the last decade, due to the remarkable rise in their performance in optoelectronic devices such as solar cells or light-emitting diodes….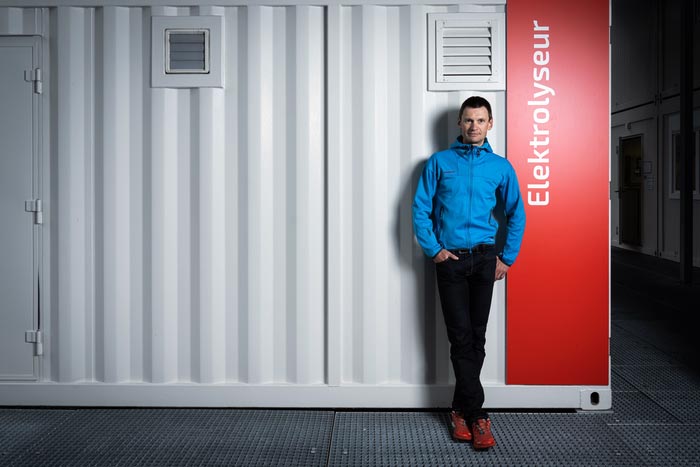 Blue hydrogen can help protect the climate
An international group of researchers led by the Paul Scherrer Institute and the Heriot-Watt University has carried out in-depth analyses of the climate impact of blue hydrogen. This is produced…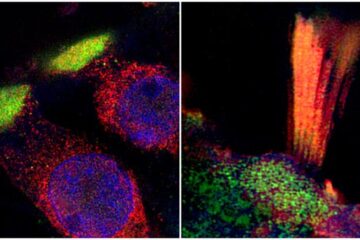 Genes associated with hearing loss visualised in new study
Researchers from Uppsala University have been able to document and visualise hearing loss-associated genes in the human inner ear, in a unique collaboration study between otosurgeons and geneticists. The findings…