Hawaiian hot spot has deep roots
A classic explanation, proposed nearly 40 years ago, has been that magma is supplied to the volcanoes from upwellings of hot rock, called mantle "plumes," that originate deep in the Earth's mantle. Evidence for these deep structures has been sketchy, however. Now, a sophisticated array of seismometers deployed on the sea floor around Hawaii has provided the first high-resolution seismic images of a mantle plume extending to depths of at least 1,500 kilometers (932 miles).
This unprecedented glimpse of the roots of the Hawaiian "hot spot" is the product of an ambitious project known as PLUME, for Plume-Lithosphere Undersea Melt Experiment, which collected and analyzed two years of data from sea floor and land-based seismometers.
"One of the reasons it has taken so long to create these kinds of images is because many of the major hot spots are located in the middle of the oceans, where it has been difficult to put seismic instruments," says study co-author Sean Solomon, director of the Carnegie Institution's Department of Terrestrial Magnetism. "The Hawaiian region is also distant from most of the earthquake zones that are the sources of the seismic waves that are used to create the images. Hawaii has been the archetype of a volcanic hotspot, and yet the deep structure of Hawaii has remained poorly resolved. For this study we were able to take advantage of a new generation of long-lived broad band seismic instruments that could be set out on the seafloor for periods of a year at a time."
The PLUME seismic images show a seismic anomaly beneath the island of Hawaii, the chain's largest and most volcanically active island. Critics of the plume model have argued that the magma in hot spot volcanoes comes from relatively shallow depths in the upper mantle (less than 660 kilometers), not deep plumes, but the anomaly observed by the PLUME researchers extends to at least 1,500 kilometers. Rock within the anomaly is also calculated to be significantly hotter than its surroundings, as predicted by the plume model.
"This has really been an eye-opener," says Solomon. "It shows us that the anomalies do extend well into the lower mantle of the Earth."
Erik Hauri, also of Carnegie's Department of Terrestrial Magnetism, led the geochemical component of the research. "We had suspected from geochemistry that the center of the plume would be beneath the main island, and that turns out to be about where the hot spot is centered," he says. "We also predicted that its width would be comparable to the size of island of Hawaii and that also turned out to be true. But those predictions were merely theoretical. Now, for the first time, we can really see the plume conduit."
Has the question of hot spots and mantle plumes been settled at last? "We believe that we have very strong evidence that Hawaii is underlain by a plume that extends at least to 1,500 kilometers depth," says Solomon. "It may well extend deeper, we can't say on the basis of our data, but that is addressable with global datasets, now that our data have been analyzed. So it's a very strong vote in favor of the plume model."
The lead author of the study, published in the December 4, 2009 issue of Science, is Cecily Wolfe, a former Carnegie Fellow at the Carnegie Institution's Department of Terrestrial Magnetism now at the University of Hawaii at Manoa. Other authors are S.C. Solomon and E.H. Hauri, Carnegie Institution for Science; G. Laske and J.A. Orcutt, Scripps Institution of Oceanography; J. A. Collins and R.S. Detrick, Woods Hole Oceanographic Institution; and D. Bercovici, Yale University. The PLUME project is supported by the National Science Foundation.
The Carnegie Institution (www.CIW.edu) has been a pioneering force in basic scientific research since 1902. It is a private, nonprofit organization with six research departments throughout the U.S. Carnegie scientists are leaders in plant biology, developmental biology, astronomy, materials science, global ecology, and Earth and planetary science.
Alle Nachrichten aus der Kategorie: Earth Sciences
Earth Sciences (also referred to as Geosciences), which deals with basic issues surrounding our planet, plays a vital role in the area of energy and raw materials supply.
Earth Sciences comprises subjects such as geology, geography, geological informatics, paleontology, mineralogy, petrography, crystallography, geophysics, geodesy, glaciology, cartography, photogrammetry, meteorology and seismology, early-warning systems, earthquake research and polar research.
Zurück zur Startseite
Neueste Beiträge
AI learns to trace neuronal pathways
Cold Spring Harbor Laboratory (CSHL) scientists have taught computers to recognize a neuron in microscope images of the brain more efficiently than any previous approach. The researchers improved the efficiency…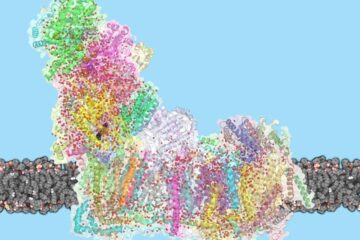 Mystery of giant proton pump solved
Mitochondria are the powerhouses of our cells, generating energy that supports life. A giant molecular proton pump, called complex I, is crucial: It sets in motion a chain of reactions,…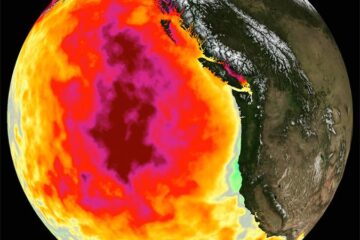 Marine heatwaves are human made
A marine heatwave (ocean heatwave) is an extended period of time in which the water temperature in a particular ocean region is abnormally high. In recent years, heatwaves of this…