Greenland's current loss of ice mass
The Greenland ice sheet continues to lose mass and thus contributes at about 0.7 millimeters per year to the currently observed sea level change of about 3 mm per year. This trend increases each year by a further 0.07 millimeters per year. The pattern and temporal nature of loss is complex.
The mass loss is largest in southwest and northwest Greenland; the respective contributions of melting, iceberg calving and fluctuations in snow accumulation differing considerably. This result has been published by an international research group led by the GFZ German Research Centre for Geosciences in the latest issue of Earth and Planetary Science Letters, 1 June 2012.
The result was made possible by a new comparison of three different types of satellite observations: measurements of the change in gravity by changes in ice mass with the satellite pair GRACE, height variation with the laser altimeter on the NASA satellite ICESat and determination of the difference between the accumulation of regional atmospheric models and the glacier discharge, as measured by satellite radar data.
For the first time and for each region, the researchers could determine with unprecedented precision which percentage melting, iceberg calving and fluctuations in rainfall have on the current mass loss. "Such an increase in mass loss in the northwest after 2005 is partly due to heavy snowfall in the years before", says GFZ scientist Ingo Sasgen, head of the study. "The previous mass gain was reduced in subsequent years. Similarly in eastern Greenland: In the years 2008 and 2009 there was even a mass increase". As the researchers were able to show, this was not due to decreased glacier velocities, but because of two winters with very heavy snowfall. Meanwhile, the loss of ice mass continues here. For all studied regions the melting and calving periods between 2002 and 2011 are extraordinarily high compared to those of the last five decades.
The work was created in the framework of the Helmholtz Climate Initiative REKLIMof the Helmholtz Association and the EU project ice2sea. Due to the study, the researchers can get a little closer to understanding the current developments of the Greenland ice sheet. Ingo Sasgen: "We now know very well how calving glaciers and melting contribute to the current mass balance, and when regional trends are largely caused by rainfall variations. And we also know where our measurements must be improved." One such area is north-western Greenland, where the comparison of data indicates an abrupt increase in the calving rate, which was detected by the radar data inadequately. The REKLIM/ice2sea scientists want to find out what causes this increase and if it has a continuous or episodic character. A necessary prerequisite is a sufficiently long time series of measurements that is to be created by the continued precise gravity measurements in the context of the new satellite mission GRACE-FO (Gravity Recovery And Climate Experiment – Follow On).
Ingo Sasgen et al., "Timing and Origin of Recent Regional Ice-Mass Loss in Greenland", Earth and Planetary Science Letters (EPSL), doi: 10.1016/j.epsl.2012.03.033, Volumes 333-334, 1 June 2012, Pages 293-303 http://www.sciencedirect.com/science/article/pii/S0012821X12001628
Pictures of Greenland ice in a printable resolution can be found here:
www.gfz-potsdam.de/portal/gfz/Public+Relations/M40-Bildarchiv/Bildergalerie_Groenland
All latest news from the category: Earth Sciences
Earth Sciences (also referred to as Geosciences), which deals with basic issues surrounding our planet, plays a vital role in the area of energy and raw materials supply.
Earth Sciences comprises subjects such as geology, geography, geological informatics, paleontology, mineralogy, petrography, crystallography, geophysics, geodesy, glaciology, cartography, photogrammetry, meteorology and seismology, early-warning systems, earthquake research and polar research.
Back to home
Newest articles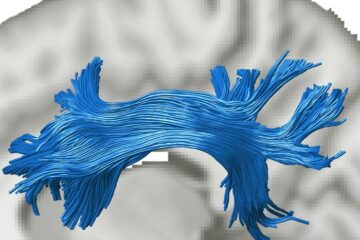 Using GPUs to discover human brain connectivity
A new GPU-based machine learning algorithm developed by researchers at the Indian Institute of Science (IISc) can help scientists better understand and predict connectivity between different regions of the brain….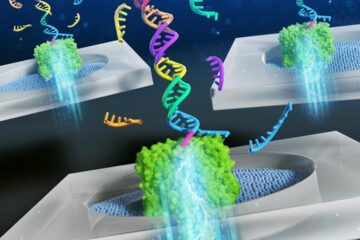 Detection of cancer biomarkers from blood samples
… using nanopore-based DNA computing technology. Cholangiocarcinoma, also known as bile duct cancer, is a cancer type with a characteristically high mortality. At the time of diagnosis, most bile duct…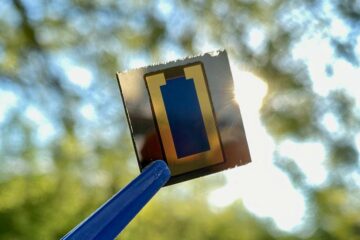 Thin-film photovoltaic technology combines efficiency and versatility
Researchers at KIT develop perovskite/CIS tandem solar cells with an efficiency of nearly 25 percent; combination of materials enables mobile applications. Stacking solar cells increases their efficiency. Working with partners…