Erosion of the Yucca Mountain crest
But a new study, already published as an article in press by Elsevier's journal Geomorphology (http://www.elsevier.com/locate/geomorph) and recently included in the Research Highlights of Nature, shows that there may be erosion of the crest.
Kurt Stüwe of the University of Graz, Austria, together with his colleagues, used a simple numerical landscape evolution model to explore the rate of erosional decay of the Yucca Mountain crest. The model they used is well established in the expert literature, but Kurt Stüwe and his coauthors used it for the first time for a subject of economic relevance.
The researchers predict that the crest could be denuded within 500.000 years to 5 million years, using conservative parameters as the local geology of the region. It may be even more rapid if other factors are involved. The erosion procession also have the potential to affect the long-term stability of this repository.
"In our research of the morphological imprint of tectonics in mountain belts around the world, it was exciting to be able to apply our numerical models to a subject of high interest to experts outside the narrow field of geomorphology or tectonics".commented Dr. K. Stüwe, the study's lead investigator.
The article "Erosional decay of the Yucca Mountain crest, Nevada" by K. Stüwe, J. Robl and S. Matthai appeared in Geomorphology, Articles in Press (28 January 2009), published by Elsevier. Full text of the article featured above is available to members of the media upon request. Please contact the Elsevier press office, newsroom@elsevier.com. To schedule an interview, contact Carolien van der Zanden.
About Geomorphology
Geomorphology, the 3rd highest cited journal in Geology*, publishes peer-reviewed works across the full spectrum of the discipline from fundamental theory and science to applied research of relevance to sustainable management of the environment. The Editors-in-Chief of the Journal are R.A. Marston (Kansas State University, USA), T. Oguchi (The University of Tokyo, Japan) and A. Plater (University of Liverpool, UK). The journal had almost 600,000 full-text articles downloads from ScienceDirect in 2008**. For more information: www.elsevier.com/locate/geomorph
*Journal Citation Reports® published by Thomson Reuters, 2008
About Elsevier
Elsevier is a world-leading publisher of scientific, technical and medical information products and services. Working in partnership with the global science and health communities, Elsevier's 7,000 employees in over 70 offices worldwide publish more than 2,000 journals and 1,900 new books per year, in addition to offering a suite of innovative electronic products, such as ScienceDirect (http://www.sciencedirect.com/), MD Consult (http://www.mdconsult.com/), Scopus (http://www.info.scopus.com/), bibliographic databases, and online reference works.
Elsevier (http://www.elsevier.com/) is a global business headquartered in Amsterdam, The Netherlands and has offices worldwide. Elsevier is part of Reed Elsevier Group plc (http://www.reedelsevier.com/), a world-leading publisher and information provider. Operating in the science and medical, legal, education and business-to-business sectors, Reed Elsevier provides high-quality and flexible information solutions to users, with increasing emphasis on the Internet as a means of delivery. Reed Elsevier's ticker symbols are REN (Euronext Amsterdam), REL (London Stock Exchange), RUK and ENL (New York Stock Exchange).
Media Contact
Carolien van der Zanden
EurekAlert!
All latest news from the category: Earth Sciences
Earth Sciences (also referred to as Geosciences), which deals with basic issues surrounding our planet, plays a vital role in the area of energy and raw materials supply.
Earth Sciences comprises subjects such as geology, geography, geological informatics, paleontology, mineralogy, petrography, crystallography, geophysics, geodesy, glaciology, cartography, photogrammetry, meteorology and seismology, early-warning systems, earthquake research and polar research.
Back to home
Newest articles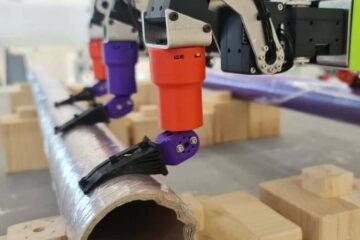 Insects help robots gain better grip
An international research team of biomechanics optimizes robotic movements inspired by insects. A whole generation of gripping robots has been developed using a design concept originally known from fish fins….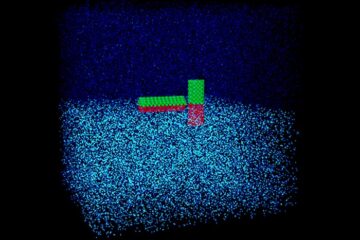 Simulations shed significant light on janus particles
Interfacial diffusion of nanoparticles strongly affected by their shape and surface coating. Named for a Roman god, Janus particles refer to nanoparticles that possess surfaces with two or more distinct…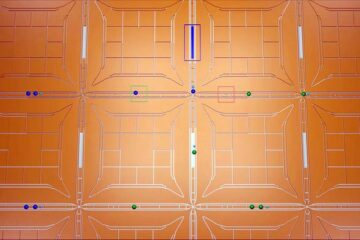 How big does your quantum computer need to be?
What size will a quantum computer need to be to break Bitcoin encryption or simulate molecules? Quantum computers are expected to be disruptive and potentially impact many industry sectors. So…