Climate Record From Bottom of Russian Lake Shows Arctic Was Warmer Millions of Years Ago
The Arctic was very warm during a period roughly 3.5 to 2 million years ago–a time when research suggests that the level of carbon dioxide in the atmosphere was roughly comparable to today's–leading to the conclusion that relatively small fluctuations in carbon dioxide levels can have a major influence on Arctic climate, according to a new analysis of the longest terrestrial sediment core ever collected in the Arctic.
"One of our major findings is that the Arctic was very warm in the middle Pliocene and Early Pleistocene–roughly 3.6 to 2.2 million years ago–when others have suggested atmospheric carbon dioxide was not much higher than levels we see today," said Julie Brigham-Grette, of the University of Massachusetts Amherst.
Brigham-Grette is a National Science Foundation- (NSF) funded researcher on the sediment core project and a lead author of a new paper published this week in the journal Science that describes the results.
She added that "this could tell us where we are going in the near future. In other words, the Earth system response to small changes in carbon dioxide is bigger than suggested by earlier climate models."
The data come from the analysis of a continuous cylinder of sediments collected by NSF-funded researchers from the bottom of ice-covered Lake El'gygytgyn, pronounced El-Guh-Git-Kin, the oldest deep lake in the northeast Russian Arctic, located 100 kilometers (62 miles) north of the Arctic Circle. The drilling was an international project.
Drilling took place in the early months of 2009. The Earth Sciences and Polar Programs divisions of NSF's Geosciences Directorate funded the drilling and analysis.
Analysis of the sediment core provides "an exceptional window into environmental dynamics" never before possible, noted Brigham-Grette.
"While existing geologic records from the Arctic contain important hints about this time period, what we are presenting is the most continuous archive of information about past climate change from the entire Arctic borderlands," she said. "Like reading a detective novel, we can go back in time and reconstruct how the Arctic evolved with only a few pages missing here and there."
Results of the core analysis, according to Brigham-Grette, have "major implications for understanding how the Arctic transitioned from a forested landscape without ice sheets to the ice- and snow-covered land we know today."
"Lake E," as it is often called, was formed 3.6 million years ago when a meteorite, perhaps a kilometer in diameter, hit the Earth and blasted out an 18-kilometer (11-mile) wide crater. The lake bottom has been accumulating layers of sediment ever since the initial impact.
The lake also is situated in one of the few areas of the Arctic that was not eroded by continental ice sheets during ice ages. So a thick, continuous sediment record was left remarkably undisturbed. Cores from Lake E reach back in geologic time nearly 25 times farther than Greenland ice cores that span only the past 140,000 years.
Important to the story are the fossil pollen found in the core, including Douglas fir and hemlock, clearly not found in this part of the Arctic today. The pollen allows the reconstruction of the vegetation living around the lake in the past, which in turn paints a picture of past temperatures and precipitation.
Another significant finding is documentation of sustained warmth in the Middle Pliocene, with summer temperatures of about 15 to 16 degrees Celsius (59 to 61 degrees Fahrenheit), about 8 degrees Celsius (14.4 degrees Fahrenheit) warmer than today, and regional precipitation three times higher.
"We show that this exceptional warmth well north of the Arctic Circle occurred throughout both warm and cold orbital cycles and coincides with a long interval of 1.2 million years when other researchers from the ANDRILL project have shown the West Antarctic Ice Sheet did not exist," the authors point out.
Hence both poles share some common history, but the pace of change differed.
Along with Brigham-Grette, her co-authors Martin Melles of the University of Cologne, Germany, and Pavel Minyuk of Russia's Northeast Interdisciplinary Scientific Research Institute, Magadan, led research teams on the project. Robert DeConto, also at the University of Massachusetts, led the climate-modeling efforts. These data were compared with ecosystem reconstructions performed by collaborators at University of Berlin and University of Cologne.
The Lake E cores provide a terrestrial perspective on the stepped pacing of several portions of the climate system through the transition from a warm, forested Arctic to the first occurrence of land ice, Brigham-Grette says, and the eventual onset of major glacial-interglacial cycles.
"It is very impressive that summer temperatures during warm intervals even as late as 2.2 million years ago were always warmer than in our pre-Industrial reconstructions," she added.
Minyuk notes that they also observed a major drop in Arctic precipitation at around the same time large Northern Hemispheric ice sheets first expanded and ocean conditions changed in the North Pacific. This has major implications for understanding what drove the onset of the ice ages.
The sediment core also reveals that even during the first major "cold snap" to show up in the record 3.3 million years ago, temperatures in the western Arctic were similar to recent averages of the past 12,000 years. "Most importantly, conditions were not 'glacial,' raising new questions as to the timing of the first appearance of ice sheets in the Northern Hemisphere," the authors add.
This week's paper is the second article published in Science by these authors using data from the Lake E project. Their first in July 2012 covered the period from the present to 2.8 million years ago, while the current work addresses the record from 2.2 to 3.6 million years.
"This latest paper completes our goal of providing an overview of new knowledge of the evolution of Arctic change across the Western borderlands back to 3.6 million years and places this record into a global context with comparisons to records in the Pacific, the Atlantic and Antarctica," Melles points out.
The Lake E paleoclimate reconstructions and climate modeling are consistent with estimates made by other research groups that support the idea that Earth's climate sensitivity to carbon dioxide may well be higher than suggested by the 2007 report of the Intergovernmental Panel on Climate Change.
Media Contacts
Peter West, NSF (703) 292-7530 pwest@nsf.gov
Janet Lathrop, University of Massachusetts Amherst
(413) 545-0444 jlathrop@admin.umass.edu
Principal Investigators
Julie Brigham-Grette, University of Massachusetts Amherst
(413) 545-4840 juliebg@geo.umass.edu
The National Science Foundation (NSF) is an independent federal agency that supports fundamental research and education across all fields of science and engineering. In fiscal year (FY) 2012, its budget was $7.0 billion. NSF funds reach all 50 states through grants to nearly 2,000 colleges, universities and other institutions. Each year, NSF receives about 50,000 competitive requests for funding, and makes about 11,500 new funding awards. NSF also awards about $593 million in professional and service contracts yearly.
All latest news from the category: Earth Sciences
Earth Sciences (also referred to as Geosciences), which deals with basic issues surrounding our planet, plays a vital role in the area of energy and raw materials supply.
Earth Sciences comprises subjects such as geology, geography, geological informatics, paleontology, mineralogy, petrography, crystallography, geophysics, geodesy, glaciology, cartography, photogrammetry, meteorology and seismology, early-warning systems, earthquake research and polar research.
Back to home
Newest articles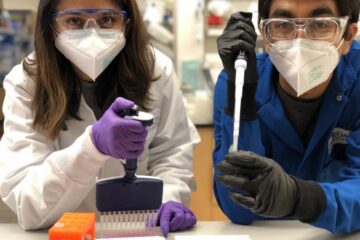 Innovative drug delivery system offers hope for treating genetic diseases
A team of researchers led by Harvard and Broad Institute scientists has developed a new drug delivery system using engineered DNA-free virus-like particles (eVLPs) to package and deliver therapeutic levels…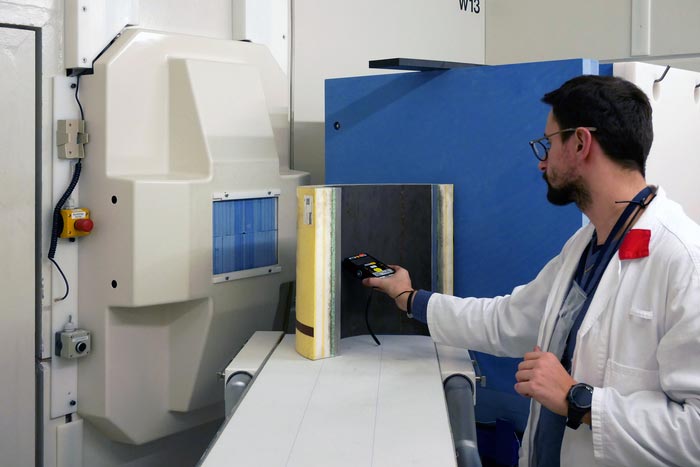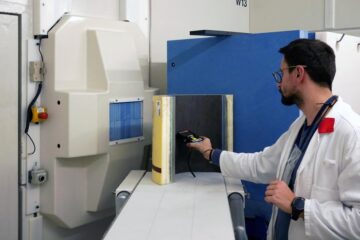 New neutron-based method helps keep underwater pipelines open
Neutrons detect clogs non-destructively through the metal walls of pipelines. Industry and private consumers alike depend on oil and gas pipelines that stretch thousands of kilometers underwater. It is not…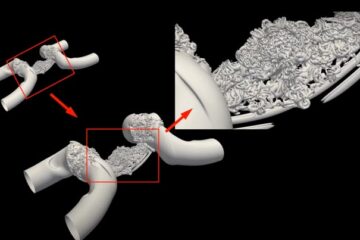 Into the vortex
TACC supercomputers help scientists probe vortices and turbulence. The subject of vortices might seem esoteric. But their impact does make headlines, as seen recently in an outbreak of tornadoes, swirling…