A new method accounts for social factors when assessing the seismic risk of a city
"When faced with the possibility of an earthquake, up until now the physical risk of the city has only ever been evaluated. This, in other words, means damage to buildings and infrastructures taking into consideration the amount of people inside," as explained to SINC by Liliana Carreño, researcher at the Polytechnic University of Catalonia (UPC). Her team proposes a new method of carrying out an overall assessment of the seismic risk of an urban area, taking into account the social strengths and weakness and the city's governance.
The system created by Carreño and her team considers values such as "crime rates, whether there are marginalised areas, the number of hospital beds, training of hospital staff, etc, which all constitute factors of fragility and social capacity," explain the researchers. "This methodology greatly improves on our ability to assess future losses because it takes into account the social condition of the exposed population, which was previously treated as a mere number," states Carreño.
Published in the Bulletin of Earthquake Engineering, the new approach has another added value: it uses a technique based on 'fuzzy logic theory' which allows for the use of qualitative information obtained from expert opinion when the necessary numerical information is lacking.
Translating Opinions to Numbers
"The methods for making a complete risk calculation in a given urban area require great quantities of information that is not always available" highlights the researcher. According to Carreño, seismic risk specialists have always faced complex problems concerning imprecise information. "We can now translate linguistic variables like a lot, a few, slight, severe, scarce and enough into mathematic formalism for their subsequent measurement," outlines the scientist.
In order to verify the method's validity, Carreño and her team applied it to the cities of Barcelona and Bogotá (Colombia). She adds that "the Catalan city is a good model since its seismic risk has been subject to study for more than 20 year." Its results confirmed expected risk levels: medium-high for Bogotá and medium-low for Barcelona.
As Carreño concludes, "Barcelona's assessment was carried out with the availability of sound information. But, the most important aspect of this model is that it is especially useful when studying an urban space that does not have such an advantage and where information is lacking."
Reference: Carreño M.L.; Cardona O.D.; Barbat A.H. "New methodology for urban seismic risk assessment from a holistic perspective" Bull Earthquake Eng 10:547-565. 2012. DOI 10.1007/s10518-011-9302-2
All news from this category: Earth Sciences
Earth Sciences (also referred to as Geosciences), which deals with basic issues surrounding our planet, plays a vital role in the area of energy and raw materials supply.
Earth Sciences comprises subjects such as geology, geography, geological informatics, paleontology, mineralogy, petrography, crystallography, geophysics, geodesy, glaciology, cartography, photogrammetry, meteorology and seismology, early-warning systems, earthquake research and polar research.
Back to the Homepage
Latest posts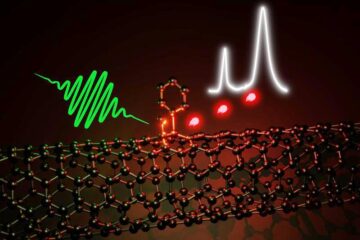 Optically Active Defects Improve Carbon Nanotubes
Heidelberg scientists achieve defect control with a new reaction pathway. The properties of carbon-based nanomaterials can be altered and engineered through the deliberate introduction of certain structural "imperfections" or defects….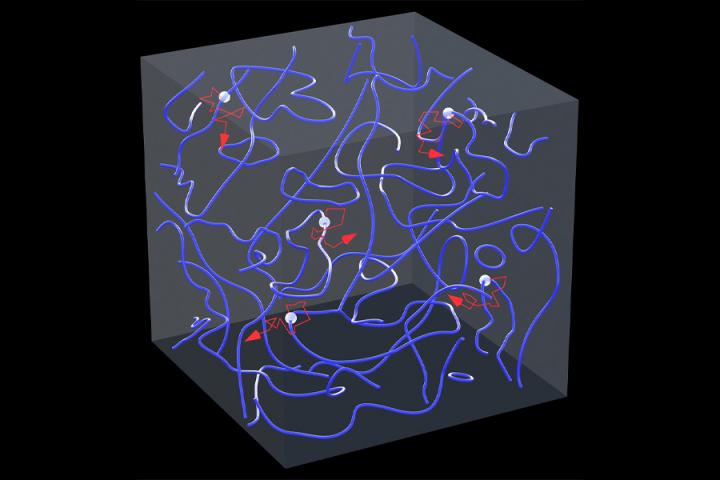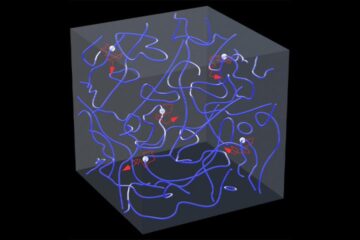 Visualizing the motion of vortices in superfluid turbulence
Nobel laureate in physics Richard Feynman once described turbulence as "the most important unsolved problem of classical physics." Understanding turbulence in classical fluids like water and air is difficult partly…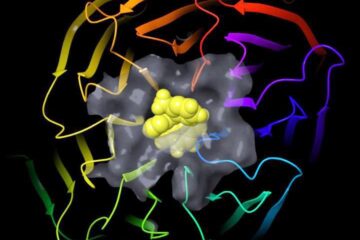 Toward a reliable oral treatment for sickle cell disease
For the millions of people worldwide who have sickle cell disease, there are only a few treatment options, which include risky bone marrow transplants, gene therapy or other treatments that…