Siemens modernizes cooling section in hot rolling mill No. 2 at Wisco
Siemens Metals Technologies has won an order to modernize the cooling section in the hot rolling mill No. 2 of Wuhan Iron & Steel Co. Ltd. (Wisco) in the Chinese city of Wuhan. New Power Cooling headers will be installed, the laminar cooling headers will be partly replaced with Turbo Laminar Cooling headers and the cooling model will be updated to the state of the art.
The higher cooling rates will enable Wisco to produce additional steel grades, in particular for the automotive industry and pipeline construction. At the same time, the use of expensive alloying agents can be reduced thanks to improved strip cooling. Modernization of the cooling system is due to be completed in February 2015.
With an annual production capacity of 5.6 million metric tons of hot strip, Wisco's hot rolling mill No. 2 in Wuhan, Hubei province, which commenced operation in 2003, is one of the most productive plants in China. It produces strips with widths of between 700 and 2,130 millimeters and thicknesses ranging from 1.2 to 25.4 millimeters. The plant is equipped with an automation solution from Siemens based on the Siroll HM plant concept. An upgrade of the Simatic PCS7 process control system was performed in 2012.
To enable Wisco to further expand its market position with new high-strength and API (American Petroleum Institute) grades such as X100, Siemens is installing Power Cooling headers directly downstream of the finishing mill and is replacing some of the existing cooling headers in the laminar cooling line with Turbo Laminar Cooling headers. Moreover, the existing cooling section process model will be replaced by a new cooling model with extended functionality for driving the cooling section actuators.
The new equipment will offer Wisco significantly higher cooling rates than before and enable production of materials that require a very fast early cooling. By application of these cooling rates, the necessity of adding expensive alloying agents is reduced for certain steel grades. The new cooling model ensures high control accuracy and tight temperature tolerances, thus providing homogeneous material properties. Cooling can be adapted flexibly to the steel grade currently in production.
Wisco, founded in 1955, was China's largest iron and steel production complex at the time and has been producing steel since 1958. The company is headquartered in Wuhan and has around 80,000 employees. In 2012, it was one of the world's largest producers, with production of over 37 million tons of steel.
Further information about solutions for steel works, rolling mills and processing lines can be found at www.siemens.com/metals
Follow us on Twitter: www.twitter.com/siemens_press
The Siemens Industry Sector (Erlangen, Germany) is the world's leading supplier of innovative and environmentally friendly products and solutions for industrial customers. With end-to-end automation technology and industrial software, solid vertical-market expertise, and technology-based services, the Sector enhances its customers' productivity, efficiency, and flexibility. With a global workforce of more than 100,000 employees, the Industry Sector comprises the Divisions Industry Automation, Drive Technologies and Customer Services as well as the Business Unit Metals Technologies. For more information, visit http://www.siemens.com/industry
The Metals Technologies Business Unit (Linz, Austria), part of the Siemens Industry Sector, is one of the world's leading life-cycle partners for the metals industry. The Business Unit offers a comprehensive technology, modernization, product and service portfolio as well as integrated automation and environmental solutions covering the entire life cycle of plants. For more information, visit http://www.siemens.com/metals
Reference Number: IMT201310515e
Contact
Mr. Rainer Schulze
Metals Technologies
Siemens AG
Turmstr. 44
4031 Linz
Austria
Tel: +49 (9131) 7-44544
rainer.schulze​@siemens.com
All latest news from the category: Corporate News
Back to home
Newest articles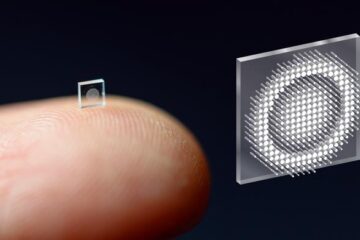 Researchers shrink camera to the size of a salt grain
Micro-sized cameras have great potential to spot problems in the human body and enable sensing for super-small robots, but past approaches captured fuzzy, distorted images with limited fields of view….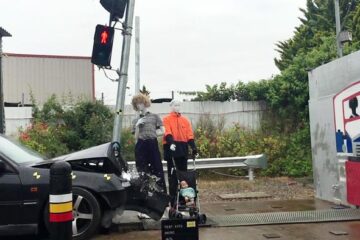 World-first product will be a lifesaving traffic stopper
Game-changing technology to design traffic lights that absorb kinetic energy, stopping them from crumpling when hit by a vehicle, will prevent thousands of fatalities and injuries each year and make…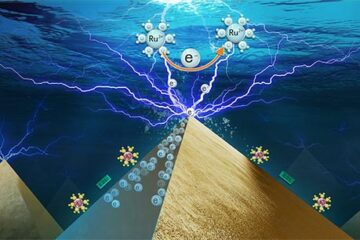 Scientists capture electron transfer image in electrocatalysis process
The involvement between electron transfer (ET) and catalytic reaction at electrocatalyst surface makes electrochemical process challenging to understand and control. How to experimentally determine ET process occurring at nanoscale is…