Siemens awarded power island order for natural gas-fueled plant in Pennsylvania, USA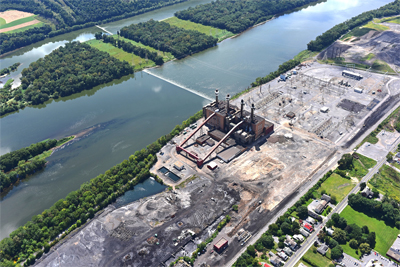 Siemens will be supplying the power island for Panda Power Funds' 1,124 megawatt (MW) Hummel Station combined cycle power plant in Pennsylvania. After becoming operational in early 2018 the facility will supply power for more than one million households in large power markets in the Mid-Atlantic region, including Philadelphia and New York City. Hummel Station is the seventh project in the U.S., and the third project in Pennsylvania, awarded by Panda Power Funds to Siemens. Siemens Financial Services (SFS) is further supporting the project with a $125 million equity investment.
The new Marcellus gas-fueled, combined-cycle power project near Shamokin Dam in Snyder County, Pennsylvania, will occupy 18-acres at the site of the recently retired Sunbury coal-fired power plant. Siemens will deliver the power island consisting of three SGT6-5000F gas turbines, one SST6-5000 steam turbine, three SGen6-1000A air cooled generators as part of the gas turbine package, one hydrogen cooled SGen6-2000H generator as part of the steam turbine package, three NEM DrumPlus HRSGs and the SPPA-T3000 control system for Panda Power Funds.
"We are proud to continue our successful track record with Panda Power Funds with this modern, highly-efficient power plant. As America continues to turn to cleaner-burning, low-cost natural gas, we are pleased to deliver world-class power generation equipment to provide reliable and efficient energy to major power markets in the U.S.," says Martin Tartibi, Senior Executive Vice President of Energy Solutions Americas at Siemens Power and Gas Division.
Once completed, these seven world-class power generation projects will generate a combined 5.8 gigawatts of power, which is enough to power approximately 5 million homes in the U.S. Like the nearby Patriot and Liberty plants, also Panda projects, Hummel Station will harness local Marcellus gas.
"This is the seventh project that Panda has chosen to use Siemens' advanced technology for our power projects," says Todd Carter, senior partner and president of Panda Power Funds. "We have a great relationship with Siemens and look forward to working with them on the Hummel Station project."
"SFS is pleased to invest along with Panda in this modern energy project, which represents our seventh project with Panda. Our investment demonstrates Siemens' strong commitment to advancing projects that deliver cleaner, more environmentally-friendly energy," says Kirk Edelman, head of Energy Finance at SFS.
SFS' equity stake underscores its commitment to supporting key Siemens customers to help them realize energy efficient projects in the U.S. To date, SFS has made a total commitment of more than $400 million for Panda Power Funds' energy-efficient power plants in the U.S.
For further information on Power and Gas Division, please see www.siemens.com/about/en/businesses/power-and-gas.htm
For further information on Siemens gas turbines, please see http://www.energy.siemens.com/hq/en/fossil-power-generation/
For further information on Siemens Financial Services, please see www.siemens.com/finance
Siemens AG (Berlin and Munich) is a global technology powerhouse that has stood for engineering excellence, innovation, quality, reliability and internationality for more than 165 years. The company is active in more than 200 countries, focusing on the areas of electrification, automation and digitalization. One of the world's largest producers of energy-efficient, resource-saving technologies, Siemens is No. 1 in offshore wind turbine construction, a leading supplier of gas and steam turbines for power generation, a major provider of power transmission solutions and a pioneer in infrastructure solutions as well as automation, drive and software solutions for industry. The company is also a leading provider of medical imaging equipment – such as computed tomography and magnetic resonance imaging systems – and a leader in laboratory diagnostics as well as clinical IT. In fiscal 2014, which ended on September 30, 2014, Siemens generated revenue from continuing operations of €71.9 billion and net income of €5.5 billion. At the end of September 2014, the company had around 343,000 employees worldwide on a continuing basis.
Further information is available on the Internet at www.siemens.com
Reference Number: PR2015100044PGEN
Contact
Ms. Kerstin Schirmer
Power and Gas Division
Siemens AG
Freyeslebenstr. 1
91058 Erlangen
Germany
Tel: +49 (9131) 18-83481
kerstin.schirmer​@siemens.com
All latest news from the category: Corporate News
Back to home
Newest articles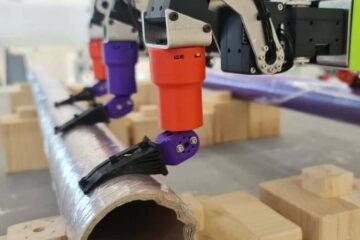 Insects help robots gain better grip
An international research team of biomechanics optimizes robotic movements inspired by insects. A whole generation of gripping robots has been developed using a design concept originally known from fish fins….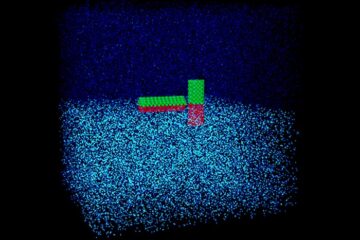 Simulations shed significant light on janus particles
Interfacial diffusion of nanoparticles strongly affected by their shape and surface coating. Named for a Roman god, Janus particles refer to nanoparticles that possess surfaces with two or more distinct…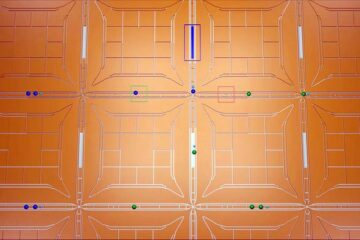 How big does your quantum computer need to be?
What size will a quantum computer need to be to break Bitcoin encryption or simulate molecules? Quantum computers are expected to be disruptive and potentially impact many industry sectors. So…