Siemens and HR Wallingford announce technology partnership
Siemens UK & Ireland has announced a strategic partnership with independent engineering and environmental hydraulics specialist, HR Wallingford, in a move to radically boost infrastructure monitoring solutions for the water industry.
The technology partnership will see the organisations work together to help the industry meet demands now and in the future, and includes the development and delivery of innovative real-time solutions for dams and flood defence infrastructure.
Providing IT and monitoring expertise, Siemens will work alongside HR Wallingford in a variety of critical areas, including offering an enhanced level of information for asset investment decisions, improved emergency planning capabilities, as well as developing advanced preventative maintenance, helping to reduce more costly reactive maintenance.
Paul Hingley, business manager for Plant Data Services at Siemens UK", comments: "Through this strategic partnership, we're able to combine the engineering expertise of Siemens and the 65 years of sector experience of HR Wallingford, ensuring we can equip the water industry with the right solutions to deliver optimum efficiency, meet future challenges and ultimately, ensure the safety of UK dam structures."
Based in the UK, HR Wallingford has an international reputation for engineering innovation, delivering practical solutions for complex water-related challenges through state-of-the-art physical modelling laboratories and numerical modelling tools.
The technology partnership will deliver real time infrastructure monitoring for dams involving a detailed assessment of the issues affecting the dam site, followed by the design and specification of a bespoke system of third party sensors to monitor key properties.
Craig Goff, Business Manager for dams and reservoirs at HR Wallingford added: "Through the development and delivery of our reservoir safety, asset reliability, breach and evacuation modeling software we strive to improve the surveillance, asset management and safety of dam infrastructure and we're delighted to announce Siemens as a major partner in this work. At HR Wallingford, we are dedicated to delivering innovative solutions based on specific site needs and look forward to building on this to drive efficiencies for water companies through our technology partnership with Siemens."
Media contacts
Paul Addison
Phone: +44 7808 823 011 E-mail: paul.addison@siemens.com
For further information, please see: www.siemens.co.uk/press 
Follow us on Twitter at: www.twitter.com/siemensuknews
About Siemens
Siemens is a global technology powerhouse that stands for engineering excellence, innovation, quality, reliability and internationality. The company is active in more than 200 countries, focusing on the areas of electrification, automation and digitalisation. One of the world's largest producers of energy-efficient, resource-saving technologies, Siemens is No. 1 in offshore wind turbine construction, a leading supplier of combined cycle turbines for power generation, a leading provider of power transmission solutions and a pioneer in infrastructure solutions and automation and software solutions for industry. The company is also a leading supplier of medical imaging equipment – such as computed tomography and magnetic resonance imaging systems – and a leader in laboratory diagnostics as well as clinical IT. In fiscal 2013, which ended on September 30, 2013, revenue from continuing operations totalled €75.9 billion and income from continuing operations €4.2 billion. Siemens has around 362,000 employees worldwide on the basis of continuing operations. Further information is available on the Internet at www.siemens.co.uk
All latest news from the category: Corporate News
Back to home
Newest articles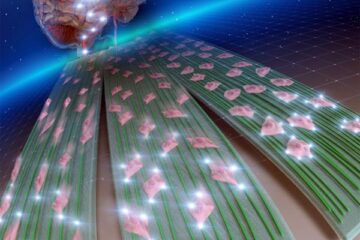 Under arrest: Using nanofibers to stop brain tumor cells from spreading
Researchers from Japan develop a platform based on nanofibers to trap brain cancer cells as a therapeutic strategy. Our body heals its injuries by essentially replacing damaged cells with new…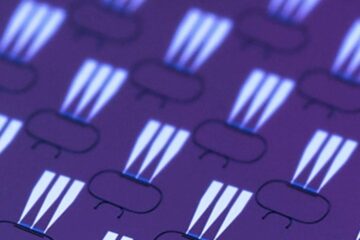 New photonic chip for isolating light may be key to miniaturizing quantum devices
Light offers an irreplaceable way to interact with our universe. It can travel across galactic distances and collide with our atmosphere, creating a shower of particles that tell a story…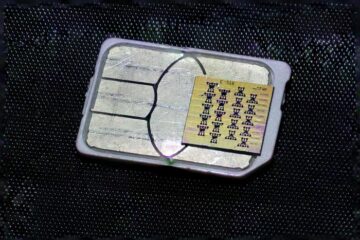 A traffic light for light-on-a-chip
Integrated photonics allow us to build compact, portable, low-power chip-scale optical systems used in commercial products, revolutionizing today's optical datacenters and communications. But integrating on-chip optical gain elements to build…