Further order from Asia Pacific Resources
Asia Pacific Resources International Holding Ltd (APRIL), Singapore, has ordered additional components from the Siemens Industry Solutions Division for process electrification of a new pulp line in the Rizhao factory in China.
The reason for this increase is a decision made by APRIL to design the existing pulp line for a larger production capacity. The order is worth approximately ten million euros, and the pulp line is scheduled to start operating in April 2010.
Due to the altered design of the new pulp line at the Rizhao location, the annual production capacity will increase to 1.3 million metric tons of pulp, 300,000 metric tons more than originally planned. The pulp that will be produced is mainly intended for the domestic market and is to offer Chinese paper producers an alternative to imported pulp.
For expansion of the plant, Siemens will be supplying 400 motor starters, 220 Sinamics frequency converters and 400 V switchgear for the lighting and service panels. This equipment will supplement the process electrification system ordered by APRIL in 2007, which included medium-voltage switchgear, medium and low-voltage motors, including a Motor Control Center (MCC) and drive systems. Siemens will also be responsible for engineering, installation and commissioning work.
Within the scope of the factory enhancement Siemens Ltd. China Siemens also supplies the electrical equipment for the water supply of the production line, the shipping pier and the conveyors.
With headquarters in Singapore and production facilities in China and Indonesia, APRIL is one of the world's leading manufacturers of pulp and fine paper. In the factory in Rizhao, a board machine with an annual capacity of 170,000 metric tons and a smaller pulp line for around 315,000 metric tons per year are already in use.
Further information on solutions for the pulp and paper industry at: http://www.siemens.com/paper
APRIL´s Rizhao plant in China: Siemens supplies equipment for the new pulp line
The Siemens Industry Sector (Erlangen, Germany) is the world's leading supplier of production, transportation, building and lighting technologies. With integrated automation technologies as well as comprehensive industry-specific solutions, Siemens increases the productivity, efficiency and flexibility of its customers in the fields of industry and infrastructure. The Sector consists of six Divisions: Building Technologies, Drive Technologies, Industry Automation, Industry Solutions, Mobility and Osram. With around 222,000 employees worldwide Siemens Industry posted in fiscal year 2008 a profit of EUR3.86 billion with revenues totaling EUR38 billion.
With the business activities of Siemens VAI Metal Technologies, (Linz, Austria), Siemens Water Technologies (Warrendale, Pa., U.S.A.), and Industrial Technologies, (Erlangen, Germany), the Siemens Industry Solutions Division (Erlangen, Germany) is one of the world's leading solution and service providers for industrial and infrastructure facilities. Using its own products, systems and process technologies, Industry Solutions develops and builds plants for end customers, commissions them and provides support during their entire life cycle. With around 31,000 employees worldwide Siemens Industry Solutions achieved an order intake of EUR 8.415 billon in fiscal year 2008.
All latest news from the category: Corporate News
Back to home
Newest articles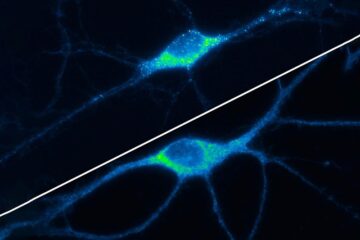 Neurons: How RNA granules grow and shrink
LMU scientists have shown that small aggregates function as temporary RNA repositories, which are regulated by neural activity. Cells constantly have to adapt the level of activity of certain genes…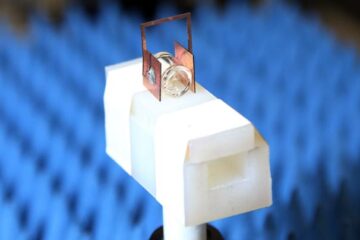 Custom 'headphones' boost atomic radio reception 100-fold
Researchers at the National Institute of Standards and Technology (NIST) have boosted the sensitivity of their atomic radio receiver a hundredfold by enclosing the small glass cylinder of cesium atoms…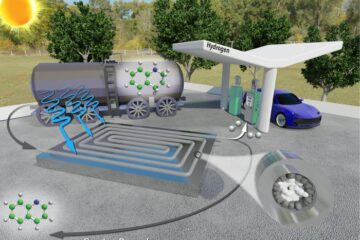 New tech aims to drive down costs of hydrogen fuel
Researchers from North Carolina State University have developed a new technique for extracting hydrogen gas from liquid carriers which is faster, less expensive and more energy efficient than previous approaches….