Non-contact profile measurement of long products using Siroll Orbis+
Siroll Orbis+ enables Siemens VAI Metals Technologies to add a virtually maintenance-free solution to its product series for the profile measurement of long products. Just like its predecessor, Orbis, the new gauge works according to the shadow principle and measures the profile of round and a large number of non-round long products during the rolling process.
The optical unit is fitted on a rotating disk and encompasses an LED-based light source and linescan cameras. Dimensions and profiles of long products can be determined quickly and precisely regardless of their orientation or vibration level. The further improvement in the transmission of current to the rotating optical unit and the use of LEDs as the light source minimizes maintenance and ensures high availability.
Siroll Orbis+ is an enhancement of the Orbis technology. Orbis is currently in use in over 200 applications throughout the world. With the aid of Orbis+, the dimensions and profiles of round and non-round shapes of steel bars and reinforcing steels (including round, flat, square and also octagonal and hexagonal cross-sections), can be determined during operation. The new system can perform more profile measurements per unit of length than other systems available on the market and offers a high degree of precision. Orbis+ uses an LED (light emitting diode) as the light source.
The longer LED life is useful in comparison with incandescent bulbs as it reduces maintenance considerably, thus boosting the availability of the system. In addition, improvements have been made to the transmission of current to the rotating optical unit. The system is provided with one or two cameras dependant on the model offered. Data is transferred by radio link between gauge and data processing. The new measurement system is based on a modular design, so it can be easily confiqured to meet the customer's requirements.
The basic supply of Orbis+ includes the in-line gauge head designed specially for the harsh environment of a rolling mill and an operator workstation for numeric or graphical display of product dimensions and profiles. As an option, a pyrometer can also be connected to measure the temperature of the rolled products. This data can be used to convert the dimensions determined in the hot state, to those prevailing after cooling. These values are displayed directly on the operator control station which ensures fast adjustment of the rolling mill operating parameters if required.
The Siemens Industry Sector (Erlangen, Germany) is the world's leading supplier of production, transportation, building and lighting technologies. With integrated automation technologies as well as comprehensive industry-specific solutions, Siemens increases the productivity, efficiency and flexibility of its customers in the fields of industry and infrastructure.
The Sector consists of six Divisions: Building Technologies, Drive Technologies, Industry Automation, Industry Solutions, Mobility and Osram. With around 222,000 employees worldwide Siemens Industry posted in fiscal year 2008 a profit of EUR3.86 billion with revenues totaling EUR38 billion.
With the business activities of Siemens VAI Metal Technologies, (Linz, Austria), Siemens Water Technologies (Warrendale, Pa., U.S.A.), and Industrial Technologies, (Erlangen, Germany), the Siemens Industry Solutions Division (Erlangen, Germany) is one of the world's leading solution and service providers for industrial and infrastructure facilities. Using its own products, systems and process technologies, Industry Solutions develops and builds plants for end customers, commissions them and provides support during their entire life cycle. With around 31,000 employees worldwide Siemens Industry Solutions achieved an order intake of EUR 8.415 billon in fiscal year 2008.
All latest news from the category: Corporate News
Back to home
Newest articles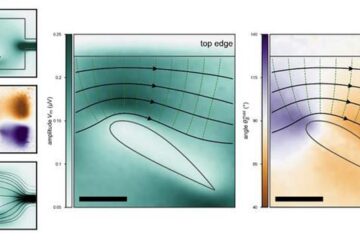 Electrons take flight at the nanoscale
Visualizing electron flow motivates new devices inspired by airplane wings. A study showing how electrons flow around sharp bends, such as those found in integrated circuits, has the potential to…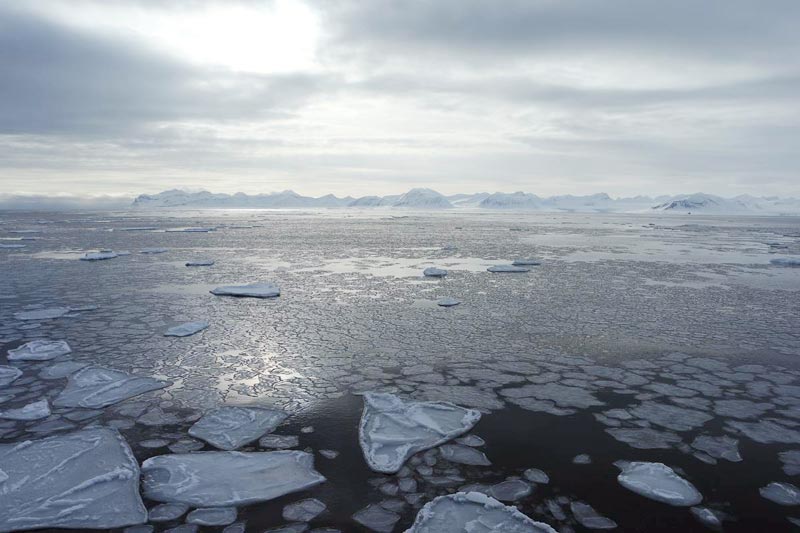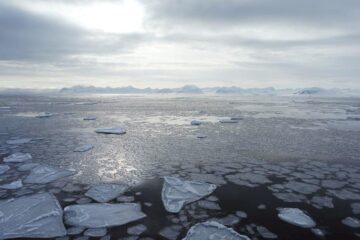 Riddle of Varying Warm Water Inflow in the Arctic Now Solved
In the "weather kitchen," the interplay between the Azores High and Icelandic Low has a substantial effect on how much warm water the Atlantic transports to the Arctic along the…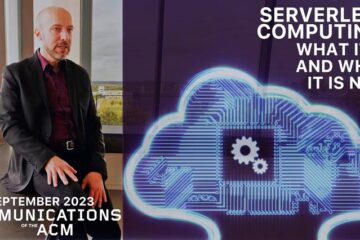 Cloud Services Without Servers: What's Behind It
A new generation of cloud services is on the rise. It is based on the paradigm of "serverless computing", which is an active research topic at the Institute for Computer…