Beihai Chengde orders stainless steel tandem cold mill from Siemens
Siemens Metals Technologies has received an order from Beihai Chengde Stainless Steel Co. (Beihai Chengde), China, to supply a Power X-HI type, five-stand, continuous tandem cold rolling mill and a heavy laser welding for the Beihai plant in Guangxi Province. The rolling mill will have a capacity of 600,000 tons of cold strip per annum, and will be designed to produce AISI grades series 200 and 300. The order value is in the double-digit million euro range. The new rolling mill is scheduled to be commissioned in the middle of 2014. This is the third order that Siemens has received from China for a Power X-HI rolling mill for stainless steels.
Beihai Chengde is active in nickel mining and the production of narrow stainless-steel strip. The company intends to use the new cold rolling mill to start producing wide strip. Total production should reach 1.6 million metric tons of stainless steel per annum as early as 2014, and four million metric tons in the final expansion stage in 2015.
The continuous rolling mill will handle hot-rolled, annealed and pickled stainless steel. It will be able to achieve exit thicknesses from 0.3 to 3.0 millimeters from entry thicknesses of between 1.0 and 5.0 millimeters. The width of the strip will vary between 800 and 1,300 millimeters.
The continuous rolling mill line comprises three main sections, each separated by strip accumulators. The entry section includes double uncoiler station, each equipped with coil storage facilities, coil loading car and overhung mandrel uncoiler together with coil opening, flattening and shearing equipment. The Siemens welding machine is of heavy laser type (LW21H) and includes strip centering and strip cutting facilities as well as diagnostic systems.
The mill section includes five stands of Power X-HI- type with associated high tension bridles and rinsing section to remove emulsion from the strip surface. The rolling speed will be 400 meters per minute. The rolling stands will be designed for a flying roll change, so production will not have to be interrupted to change the work rolls.This will increase productivity and reduce output losses.
The exit section comprises exit bridle, inspection station, rotary shear, scrap and sample cutting, two recoilers, belt wrapper, paper interleaving feeding equipment, spool loading and coil unloading car with associated coil banding and storage. The strip looper between the rolling line and the exit section will decouple the rolling process from the downstream activities, such as strip inspection and trimming. This means that they will no longer be limiting factors on the mill throughput.
The scope of delivery also includes variable-speed Sinamics drives with a total power of 22,000 kilowatts, and the basic (level 1) and process (level 2) automation. A Simatic WinCC-based solution will handle the operator control and monitoring tasks. It also enables distributed supervision, and features easy-to-use diagnostic and alarm functions.
Further information about solutions for steel works, rolling mills and processing lines can be found at www.siemens.com/metals.
Follow us on Twitter: www.twitter.com/siemens_press
The Siemens Industry Sector (Erlangen, Germany) is the world's leading supplier of innovative and environmentally friendly products and solutions for industrial customers. With end-to-end automation technology and industrial software, solid vertical-market expertise, and technology-based services, the Sector enhances its customers' productivity, efficiency, and flexibility. With a global workforce of more than 100,000 employees, the Industry Sector comprises the Divisions Industry Automation, Drive Technologies and Customer Services as well as the Business Unit Metals Technologies. For more information, visit http://www.siemens.com/industry
The Metals Technologies Business Unit (Linz, Austria), part of the Siemens Industry Sector, is one of the world's leading life-cycle partners for the metalsindustry. The Business Unit offers a comprehensive technology, modernization, product and service portfolio as well as integrated automation and environmental solutions covering the entire life cycle of plants. For more information, visit http://www.siemens.com/metals
Power X-Hi is a registered trademark of Siemens AG and/or one of its subsidiaries in some countries.
Reference Number: IMT201307383e
Contact
Mr. Rainer Schulze
Metals Technologies
Siemens AG
Turmstr. 44
4031 Linz
Austria
Tel: +49 (9131) 7-44544
rainer.schulze​@siemens.com
All latest news from the category: Corporate News
Back to home
Newest articles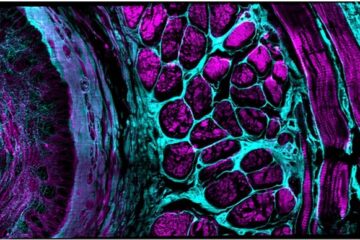 Enhancing the workhorse
Artificial intelligence, hardware innovations boost confocal microscope's performance. Since artificial intelligence pioneer Marvin Minsky patented the principle of confocal microscopy in 1957, it has become the workhorse standard in life…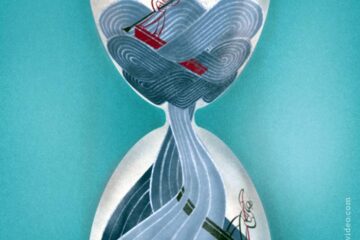 In the quantum realm, not even time flows as you might expect
New study shows the boundary between time moving forward and backward may blur in quantum mechanics. A team of physicists at the Universities of Bristol, Vienna, the Balearic Islands and…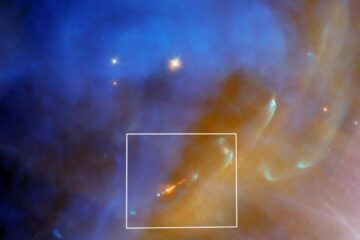 Hubble Spots a Swift Stellar Jet in Running Man Nebula
A jet from a newly formed star flares into the shining depths of reflection nebula NGC 1977 in this Hubble image. The jet (the orange object at the bottom center…