Translators will develop their work in multimedia products before long
According to Mayoral, shortly "even general translators will have to be able to use translation systems like subtitling, dubbing or voice-over and adjustment techniques."
According to Mayoral, audiovisual tranlators cannot limit their activity to an only system but must be able to work with every kind of system (subtitling, dubbing and voice-over) since more and more products combine them and even use them simultaneously. Thus, according to the author: "Products to be translated change and update, professionals must have new abilities and every translator (student or professional) will have to combine new skills: in our opinion and in the near future, computing, publicity and audiovisual."
In his work, Mayoral studies the adjustment in audiovisual translation from a point the view of the methods and considers the reduction, expansion and omission of the original as different aspects of the same technique: length alteration / length of the original dialogues. Likewise, the UGR [http://www.ugr.es] Professor describes different tools at the audiovisual translator´s disposal to alterate and methods to lessen its negative effects too. On the other hand, the study describes the different speeds which can serve the translator as a reference for the adjustment: the spectator´s mental reading and actors´ performance speeds, which usually do not match with those of the translator.
In Professor Mayoral´s words, "these translation techniques or methods become valuable in the case of audiovisual translation, since one of the distinctive elements of the audiovisual message is the conjunction of different signals which must be synchronized or adjusted to a greater or lesser extent; that is, its emission must be comprised within certain temporal, space or both limits".
Alle Nachrichten aus der Kategorie: Communications Media
Engineering and research-driven innovations in the field of communications are addressed here, in addition to business developments in the field of media-wide communications.
innovations-report offers informative reports and articles related to interactive media, media management, digital television, E-business, online advertising and information and communications technologies.
Zurück zur Startseite
Neueste Beiträge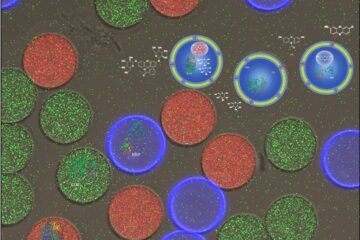 An artificial cell on a chip
Researchers at the University of Basel have developed a precisely controllable system for mimicking biochemical reaction cascades in cells. Using microfluidic technology, they produce miniature polymeric reaction containers equipped with…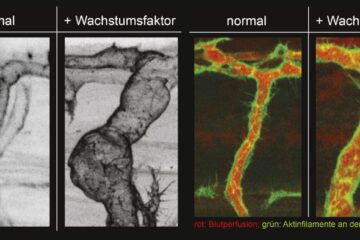 Specific and rapid expansion of blood vessels
Nature Communications: KIT researchers identify a new mechanism to control endothelial cell size and arterial caliber – basis for better treatment of heart infarct and stroke. Upon a heart infarct…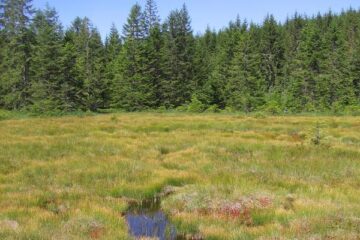 Climate change drives plants to extinction in the Black Forest in Germany
Climate change is leaving its mark on the bog complexes of the German Black Forest. Due to rising temperatures and longer dry periods, two plant species have already gone extinct…