Towards highly integrated telecommunication function
Philips and DIMES found the Philips Associated Centre (PACD) at DIMES
Towards highly integrated telecommunication function
Philips has chosen TU Delft`s Institute for Micro-electronics en Submicron-technology (DIMES) to host a large research programme. The goal of this Philips Associated Centre at Dimes (PACD) is research on the integration of complete telecommunication systems into silicon technology, leading to drastic miniaturisation and reduced production costs. The six year collaboration involves an extensive financing programme for the researchers, materials and process costs, making it the largest externally funded programme in the history of DIMES.
Personal digital agendas, advanced mobile communication, wireless local and wide-area networks, ultra fast optical networks and electronic labels for identification of products in warehouses and super-markets, just some of the possibilities. The development of new communication products for a large number of users in a growing market is happening very rapidly.
Low costs are important in the production of consumer products for the masses. Large scale and cheap production of silicon chips is attained by integrating different functions onto one chip. Conditions for this integration are: miniaturisation and low energy consumption.
PACD will concentrate on the points of miniaturisation and energy consumption. Projects in the DIMES/Philips research programme vary from research of new materials in silicon processing to the design of high-frequency (RF) and millimetre-wave systems.
In the case of materials, new materials are tested, for example, for better high-frequency behaviour. These materials could make faster and smaller chips possible. In this field, Philips has been developing 'Silicon-On-Anything' (SOA) technology. Other projects at the PACD concerning SOA technology are aimed at three-dimensional integration and device packaging, using a special wafer processing of high-frequency circuits. Wafer-scale packaging makes it possible to run process stages parallel to each other, reducing costs and increasing production. As part of the PACD-programme agreement, Philips has given DIMES permission to use SOA technology.
The PACD will run for six years, and is, up to now, the largest externally financed programme of DIMES (which has existed for fifteen years now). Philips` choice for DIMES is a result of the already existing intensive co-operation between the two during the last few years.
Media Contact
Maarten van der Sanden
alphagalileo
All latest news from the category: Communications Media
Engineering and research-driven innovations in the field of communications are addressed here, in addition to business developments in the field of media-wide communications.
innovations-report offers informative reports and articles related to interactive media, media management, digital television, E-business, online advertising and information and communications technologies.
Back to home
Newest articles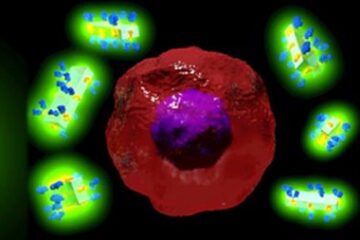 A world-first antibody-drug delivery system
It sounds like the stuff of science fiction: a man-made crystal that can be attached to antibodies and then supercharge them with potent drugs or imaging agents that can seek…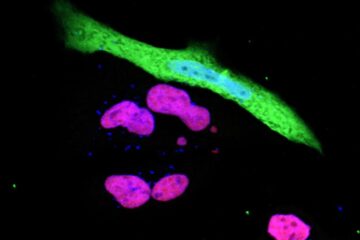 Revealed: How SARS-CoV-2 evades our immune system
Scientists at Hokkaido University and Texas A&M University have identified a key mechanism used by the SARS-CoV-2 virus to evade host immune systems. Researchers in Japan and the United States…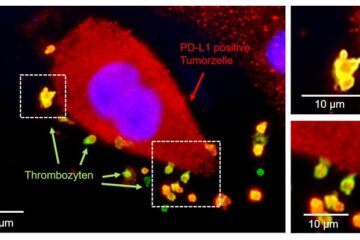 New approach developed to predict response of immunotherapies in lung cancer
New methodology at the University Hospital of Tübingen harnesses the function of platelets. At Tübingen University Hospital, a preclinical study led by Dr. Clemens Hinterleitner and Prof. Dr. Lars Zender,…