What are the roles and responsibilities of the media in disseminating health information?
"Reporters are surpassing doctors as a source of health information," says Maria Simbra, a medical reporter for KDKA-TV in Pittsburgh, United States, and a practicing physician, in a special debate in this month's issue of the open access international medical journal PLoS Medicine.

For the debate, PLoS Medicine invited health journalists worldwide to give their views on the role that the media should play in spreading health messages to the public.
In her commentary, Simbra says that the lack of special training for medical journalists, and the pressure from the media to produce sensational and definitive information quickly, means that medical news is often simplified. "There's a disconnect between what station management values, what the reporters need, and what the viewers get."
Gary Schwitzer, director of the Health Journalism Graduate Program at the University of Minnesota, United States, argues that many journalists see their role as simply telling an accurate story–they don't worry, he says, about the consequences of the story once it is published.
"But that approach may result in shoddy journalism and potential harm to the public," says Schwitzer. "I assert that it isn't sufficient to be accurate and clear when covering health news. Journalists have a responsibility to mirror a society's needs and issues, comprehensively and proportionally. Often that doesn't happen in health news."
Schwitzer urges health journalists to investigate and report possible conflicts of interest among sources of health information and those who promote a new idea or therapy. "To fail to do so may mean that journalists become unwitting mouthpieces for incomplete, biased and imbalanced news and information."
The New Delhi based journalist Ganapati Mudur, a special correspondent with The Telegraph, India, says that in health reporting context is crucial.
"Research advances to be reported need to be placed in context," says Mudur. "This may be achieved by citing earlier research on the topic and seeking out comments from independent experts who could put a new finding in perspective."
"Sometimes health research throws up contradictory findings. Is a gene linked to a disease? One study finds a link. Another does not. Such situations demand interpretative and analytical skills on the part of health writers. Otherwise, writers may mislead readers, or leave them confused."
Other invited commentators were:
Merrill Goozner, Director of the Integrity in Science Project at the Center for Science in the Public Interest, Washington DC, United States
David Henry and Amanda Wilson from the Media Doctor project in Australia ( www.mediadoctor.org.au)
Melissa Sweet, freelance writer in Sydney, Australia, who previously worked at The Sydney Morning Herald
Katherine Baverstock, lecturer in Pharmacy and Pharmacology at Charles Sturt University in Wagga Wagga, Australia, who is on the Executive Committee of the Australasian Medical Writers Association.

All latest news from the category: Communications Media
Engineering and research-driven innovations in the field of communications are addressed here, in addition to business developments in the field of media-wide communications.
innovations-report offers informative reports and articles related to interactive media, media management, digital television, E-business, online advertising and information and communications technologies.
Back to home
Newest articles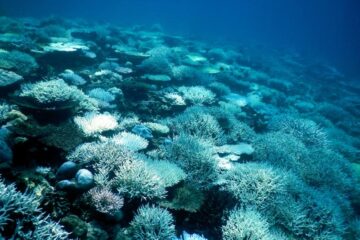 Young Corals Provide Insight into Recovery from Coral Bleaching
The number of young corals can reveal how reefs are recovering from coral bleaching. A new study from the University of Bremen, which was recently published in "PLOS ONE" journal,…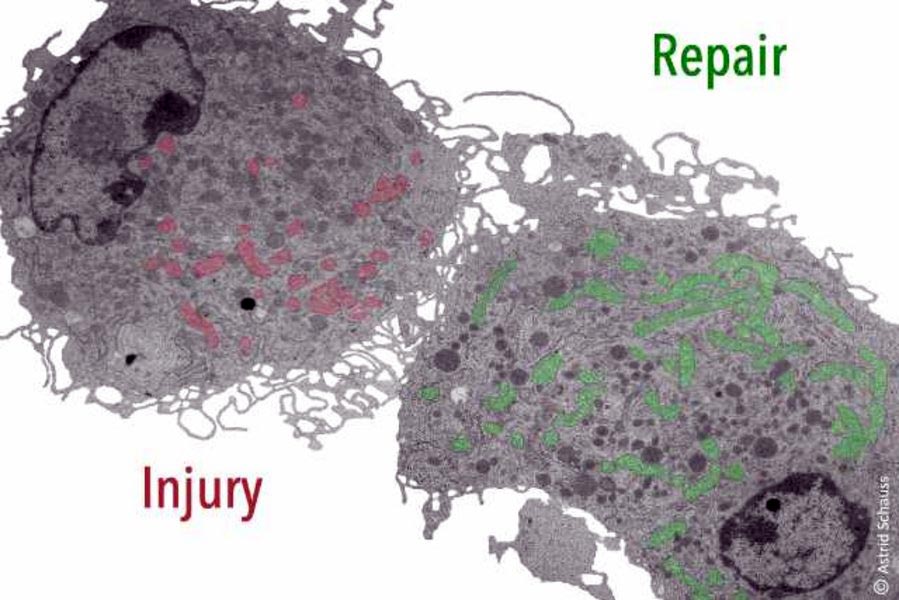 Defense or repair: How immune cells are controlled during wound healing
For the first time, scientists show a causal link between tissue repair, mitochondrial metabolism, and the activation and function of macrophages (scavenger cells) / Publication in 'Cell Metabolism'. A Cologne-based…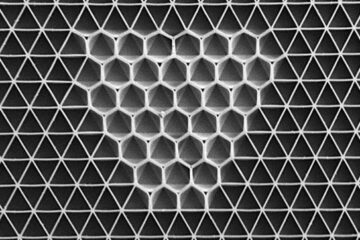 Transforming material topology with a drop of liquid
Liquid acts across multiple scales to reorganize connectivity in networks of artificial microscopic cells. The Science Networks of cells in nature have inspired researchers to develop their own materials made…