New European Technology Platform for Networked and Electronic Media Launched
Leading European players from the telecommunications, electronics, audiovisual and media industries have joined forces in an initiative to foster the development of new audiovisual and multimedia broadband services. This initiative, chaired by Thomson, is called NEM – Networked and Electronic Media. The NEM initiative was launched on 29 June in Brussels as an EU Technology Platform.

The founding members of this initiative are Alcatel, the European Broadcasting Union (EBU), France Telecom, Intel, Nokia, Philips, Telefónica and Thomson. Frank Dangeard, Chairman & CEO of Thomson, the founding member chairing the NEM Platform, opened the launching conference, and Viviane Reding, Commissioner for Information Society and Media, gave the keynote address.
"Thomson is very pleased to be leading this strategic initiative with other European partners, under the sponsorship of Commissioner Viviane Reding. The NEM Platform will play a key role in boosting this fundamental sector for European growth, associating world-leading European telecommunications, electronics, audiovisual and media industries", stated Mr Dangeard.
Commissioner Reding welcomed the launch of the new Technology Platform: "I am convinced that before the end of this decade, the long-awaited technological convergence between communication infrastructures, media content, and electronic equipment will have been completed. A major part of my new policy initiative i2010 aims to foster this process so as to create new market opportunities and jobs as well as a more diverse offer for consumers. Industry players must closely work together across the sectors to make sure that technological progress can generate these benefits along the entire value chain of the digital economy. I am confident that the Networked and Electronic Media Technology Platform can make a significant contribution to this important process".
Objectives
The main objective of the NEM Platform is to accelerate the pace of innovation and the convergence between the audiovisual, content and telecom sectors. It is intended to increase the competitiveness of the European industries as well as give users a wider choice of services. Thus, the NEM Platform will contribute to the improvement of the quality, enjoyment, and value of the user experience. In addition, it will stimulate coherent worldwide regulation and standardisation policies.
The convergence developed across NEM between broadcasting, telecommunications and IT services enables new services, such as:
Watching a TV movie on your portable terminal, in your car, on your home screen or even on a public screen if it is available to you. This means content that will adapt to the user's needs and environment.
Sharing private pictures, videos or music contents between a community of people, seamlessly where ever they are located.
European organisations involved in this initiative are content producers (television, gaming, etc.), broadcasters, telecom equipment manufacturers, network operators, consumer electronics manufacturers, service providers, academic institutions, standardisation bodies, industry associations, technology centres and SMEs. This initiative is open to all organisations wishing to participate in the work of NEM.
Supporting European Growth
NEM addresses a market estimated at 600 billion euros in 2005 and provides more than 1.5 million jobs. Implementing the NEM vision could increase the number of jobs in this area to 3 million by 2015. According to estimates by NEM, Europe would have to invest about 3.5 billion euros during the period 2007-2013 in order to make a significant contribution to fostering Europe's growth, competitiveness, and sustainable development.
The NEM Technology Platform supports the renewed Lisbon Strategy for a competitive, knowledge-based society, confirming the key role of scientific research and technological development for economic growth and it aims at performing as significant contributor to the success of the new i2010 initiative. The NEM Technology Platform will provide input to the European Framework Programme 7, which will run from 2007 onwards.
All latest news from the category: Communications Media
Engineering and research-driven innovations in the field of communications are addressed here, in addition to business developments in the field of media-wide communications.
innovations-report offers informative reports and articles related to interactive media, media management, digital television, E-business, online advertising and information and communications technologies.
Back to home
Newest articles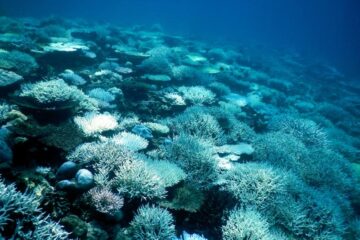 Young Corals Provide Insight into Recovery from Coral Bleaching
The number of young corals can reveal how reefs are recovering from coral bleaching. A new study from the University of Bremen, which was recently published in "PLOS ONE" journal,…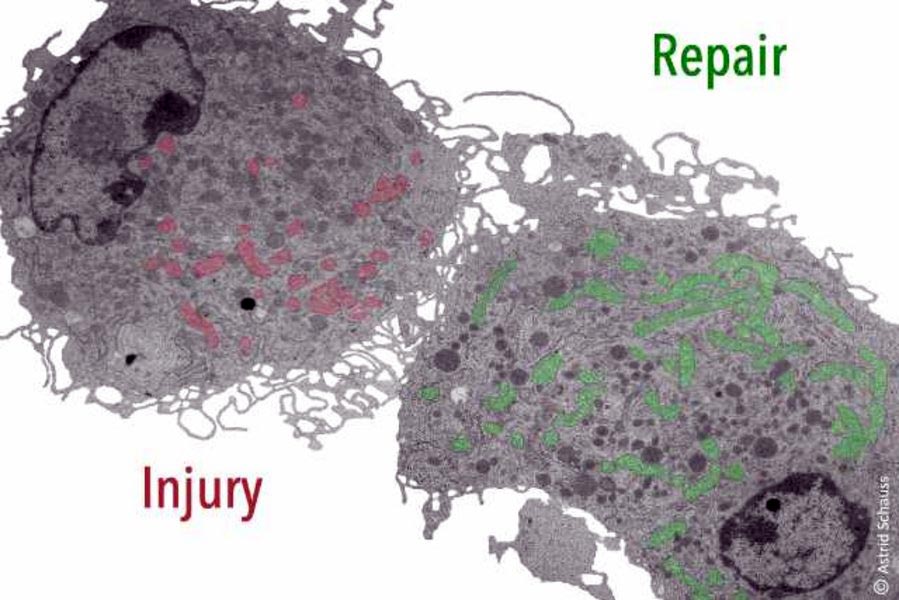 Defense or repair: How immune cells are controlled during wound healing
For the first time, scientists show a causal link between tissue repair, mitochondrial metabolism, and the activation and function of macrophages (scavenger cells) / Publication in 'Cell Metabolism'. A Cologne-based…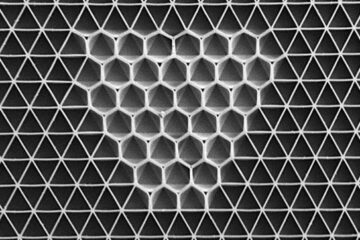 Transforming material topology with a drop of liquid
Liquid acts across multiple scales to reorganize connectivity in networks of artificial microscopic cells. The Science Networks of cells in nature have inspired researchers to develop their own materials made…