Microfirms go broadband for business
Microfirms, companies with less than 10 employees, are essential to creative, expanding and healthy economies. Yet such tiny companies often lack the time and know-how to employ the latest broadband tools and communication techniques. The IST project NEWTIME aimed to address this problem.
Bedrock of the new economy
Microfirms are said to be the bedrock of the new economy. Micro-enterprises with less than 10 employees account for 93 per cent of Europe's 20 million-plus companies. They tend to be highly dynamic, are usually able to call on an established support network of other microfirms and individual professionals, and can react fast to changing economic cycles.
Yet microfirms also have especial difficulties. They suffer from considerable time pressures, have higher unit costs, and less access to advice, information and support. For these reasons they account for less than 20 per cent of total sales within an economy.
NEWTIME was tasked with helping such small firms educate themselves on the benefits of broadband and business networking. To do so, the project partners worked with a variety of microfirm networks across Europe such as business associations, clusters, joint projects and supply chains. They established relationships both with formal entities such as chambers of commerce, and also with informal groups of producers working within the same business, such as video-production firms in Lisbon.
Facilitating communications improvement
"We trained mentors to visit these groups and help them explore the benefits of more powerful communications from their new broadband connections, then observed what happened when they stepped up their provision of connectivity," says project coordinator Colin Gray of the Open University in the UK. "The communications improvement process had to be driven by them rather than us, but the job of our mentors was to facilitate, observe and report on that process."
NEWTIME aimed to help the busy entrepreneurs and microfirm owners in at least three practical ways:
Provide a source of reliable advice, support and training on business development and ICT applications.
Offer clear business support strategies, using case studies to show the benefits of communications technologies in supporting business and local development.
Supply clear information society guidelines, backed by case notes on working, practical examples on how to engage effectively and with minimum disruption in the emerging information society.
Large variations across Europe
"There is a huge variation in the way broadband is deployed in small-business communities across Europe," says Gray, "from broadband being general in Denmark, to being rare and difficult to obtain in Sicily."
He notes that the project partners also discovered huge differences across Europe in tariff structures and in the effort required to deal with the service providers. "All of our participants reported that they enjoyed the benefit of broadband, however several complained about the amount of administration necessary. And as you know, time costs can be critical to the managers of small businesses."
However many firms began to lift their horizons as a result of participating in the project. "One company on the outskirts of Madrid actually decided to move into the city, because of the broadband facilities available there," says Gray. Another, in Sicily, was able to set up an online catalogue thanks to its new broadband capabilities that enabled the company to spread its reach to include desirable target markets in northern Italy.
Overcoming the obstacles
One case is a perfect illustration of the obstacles that small firms sometimes have to overcome, especially if they are located in remote and rural areas. In the tiny Cornwall town of St Just, the most south-westerly town in Britain, the dominant carrier BT was unwilling to provide broadband because of insufficient interest (less than 350 potential subscribers). Public meetings, protests and petitions failed to effect any change in BT's position. This lack of fast communications would have been disastrous for one local PR company, Smart PR, which needed broadband to produce its range of corporate house magazines, company reports and similar products.
Yet Cornwall's geographic location at the south-western tip of the British Isles means that it is a long-established route for international fibre-optic cables connecting to countries such as the US, France and Spain. A specialised local community activist group, Community Broadband Network, contacted a secondary carrier, 1st Broadband Ltd (a specialist in providing broadband to rural areas), which was able to connect to a 'break out point' on one of BT's international fibre-optic cables.
As a member of Community Broadband Network, Smart PR was able to establish a small group of users prepared to pay for a broadband service, provided via wireless Ethernet modems within line-of-sight of a 1st Broadband Ltd transmission node. Smart PR now enjoys much faster communications and is also able to provide its clients with instant access to work-in-progress, a major advantage in countering client perceptions that the company's location was too remote. As the icing on the cake, Smart PR was also able to recoup 75 per cent of the installation cost under a UK government fund for SME broadband implementation!
Contact:
Colin Gray
The Open University
Open University Business School
Walton Hall
PO Box 77
Milton Keynes MK7 6BT
United Kingdom
Tel: +44-1908-655862
Email: c.w.j.a.gray@open.ac.uk
Source: Based on information from NEWTIME
Alle Nachrichten aus der Kategorie: Communications Media
Engineering and research-driven innovations in the field of communications are addressed here, in addition to business developments in the field of media-wide communications.
innovations-report offers informative reports and articles related to interactive media, media management, digital television, E-business, online advertising and information and communications technologies.
Zurück zur Startseite
Neueste Beiträge
Scientists solve big limitation of stratospheric balloon payloads
How do you cool a large telescope to absolute zero while flying it from a huge balloon at 130,000 feet? Nearly all photons emitted after the Big Bang are now…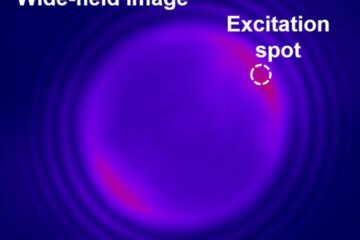 Pumping a nanoparticle to lase at low power
A single nanoparticle can act like a laser at low power but still emit a sharp signal. Lasers are used in a range of everyday devices, harnessing the power of…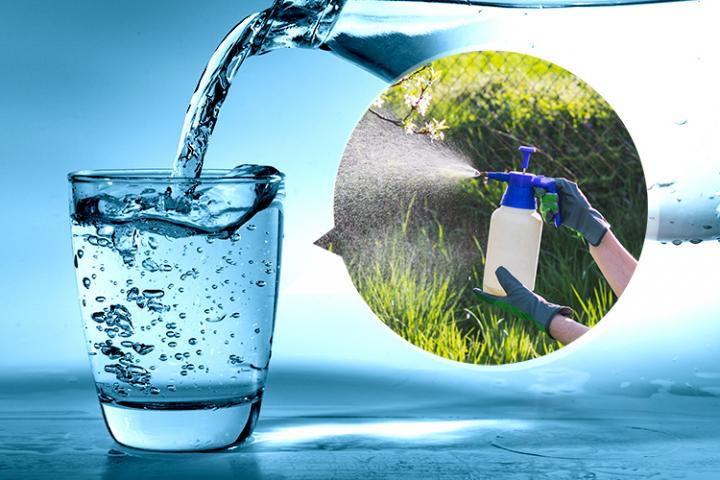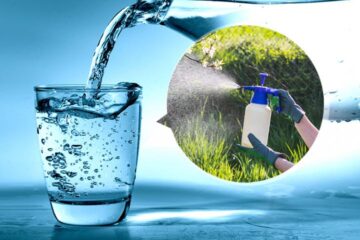 Ultrasensitive transistor for herbicide detection in water
A new polymer-based, solid-state transistor can more sensitively detect a weed killer in drinking water than existing hydrogel-based fluorescence sensor chips. The details were published in Chemistry-A European Journal. The…