Virtual reality training for the machine tool industry
Training for machine tool process is often limited by cost and safety concerns, but a new computer-supported learning environment known as VIRTOOL utilises interactive 3D graphics and virtual reality techniques to provide valuable experience to trainees.
Targeting machine tool manufacturers, industrial end-users, and education entities, VIRTOOL makes it possible to simulate the preparation, use and first level maintenance operations of any machine working by means of movement and interaction of solid material.
The environment developed by the IST-funded project is supported by four applications: Master, Generic, Case Generator and Machine. VIRTOOL Master generates machine tool models by building a definition for each machine and assigning this definition to the different assemblies or parts of the whole machine. VIRTOOL Generic allows machine-tools manufacturers and professors to generate specific elements or accessories libraries for different machines, such as cutting tools, holders and fixtures, mounting tools or measurement tools. With the VIRTOOL Case Generator, teachers produce cases or exercises according to the learners' knowledge and generate the knowledge database that later will provide feedback in VIRTOOL Machine. The teacher can define different types of cases depending the objectives of the learning activities. Based on virtual reality (VR) techniques, the VIRTOOL Machine is the application used in the training process. This application offers the learners a wide range of different interactions by using two and three-dimensional computer interfaces. It imports the machine and elements definition from Master and Generic, and the case information from VIRTOOL Case Generator.
With its virtual reality and 3D-interaction devices, VIRTOOL makes training processes in initial and further vocational education more efficient. It not only reduces the risk for accidents during the training processes when using powerful machine tools, but also reduces the costs for educational processes while increasing the availability of machines that are normally not used by educational centres because of its specialisation. Additionally, VIRTOOL can help machine tool manufacturers explain their complex and complicated products.
"These systems get ready the student before working with the real machinery. They put them in situations that they are going to meet later without fear of probable errors and they have the opportunity of working the necessary time in order to acquire assurance," says project manager Nieves Alcain from Alecop, Spain. "When these students use the real machinery they will identify the actions that they should execute quickly in order to resolve the specific task. Also, VR systems offer the necessary flexibility in order to practice with machinery that the educational institution does not provide, and therefore they offer the student more knowledge than the theoreticals."
Since the project ended last year, Nieves says the SMEs owners of the results in the consortium are working in the industrialisation and launching of the four applications resulting from of the project. "These SMEs also are working with other companies to make an agreement for the distribution in their countries," Alcain explains, adding: "And finally we are analysing the possibilities to apply this new technologies in new technical areas, like automation and automotive."
Contact:
Nieves Alcain
Alecop Sociedad Cooperativa
Calle Loramendi 11
E-20500 Mondragon
Spain
Tel: +34-943-712405
Fax: +34-943-799212
E-mail: Nalcain@alecop.es
Source: Based on information from VIRTOOL
Alle Nachrichten aus der Kategorie: Communications Media
Engineering and research-driven innovations in the field of communications are addressed here, in addition to business developments in the field of media-wide communications.
innovations-report offers informative reports and articles related to interactive media, media management, digital television, E-business, online advertising and information and communications technologies.
Zurück zur Startseite
Neueste Beiträge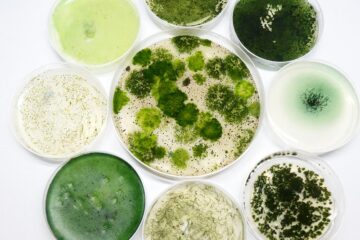 Cyanobacteria: Small Candidates …
… as Great Hopes for Medicine and Biotechnology In the coming years, scientists at the Chair of Technical Biochemistry at TU Dresden will work on the genomic investigation of previously…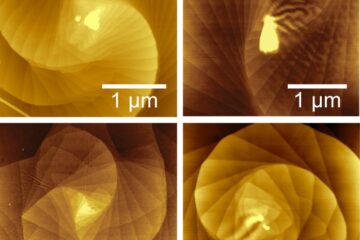 Do the twist: Making two-dimensional quantum materials using curved surfaces
Scientists at the University of Wisconsin-Madison have discovered a way to control the growth of twisting, microscopic spirals of materials just one atom thick. The continuously twisting stacks of two-dimensional…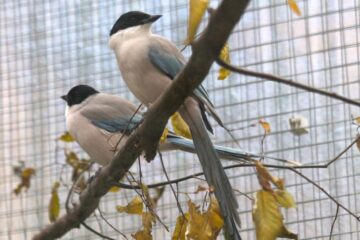 Big-hearted corvids
Social life as a driving factor of birds' generosity. Ravens, crows, magpies and their relatives are known for their exceptional intelligence, which allows them to solve complex problems, use tools…