A flying leap for 3G communications
Third-generation communications promise to open up a new world of personalised multimedia and location-based services. Turning this promise into reality is an operation support system (OSS) architecture for service and network providers.
Focused on key areas of 3G service provision, including quality of service monitoring, aggregated services and roaming management, the OSS architecture developed by IST project AlbatrOSS was validated in trials that not only proved the need for advanced support systems to make 3G a commercial reality, but also offered insights into the potential of next-generation mobile communications.
"Existing OSS do not offer the functionalities required to support 3G networks and services," explains project manager Conor Ryan at TSSG in Ireland. "The 3G world is a convergence of Internet and telecoms, and traditional OSS have been built purely to support telecoms… hence they struggle to support the wider scope of applications and services that have emerged from the realm of the Internet."
The AlbatrOSS architecture overcomes these 'legacy' problems and does so over a range of access networks, including UMTS, GPRS, local area networks (LANs) and wireless local area networks (WLANs).
Perhaps the most notable achievement of the AlbatrOSS project is in the field of service roaming, where the OSS allows mobile devices to automatically switch between providers of different access networks. In such a way, users could watch multimedia broadcasts over a LAN in their office, over a WLAN in the street outside and over GPRS or UMTS in the park.
"Few devices can do this at present, but the idea was to look into the future and at what mobile devices will eventually be able to do," explains Cathal O'Riordan, a technical researcher at TSSG. "The trials showed that the OSS can determine and provide the best network connection available in a user's location."
The AlbatrOSS project also demonstrated other services, including authorisation, user profiling and billing, and the aggregation of 3G services, such as integrating location awareness with a mapping system to provide accurate directions. Another trial focused on 'smart home' systems, allowing users to access their home network remotely to control security systems or even domestic appliances.
"There are many problems remaining that impede the roll-out of 3G," Ryan says. "However, the results of the project will help operators, service providers and others support 3G networks and services when they are rolled out."
The project manager notes that many elements of the AlbatrOSS architecture will be used commercially, particularly those components covering service roaming, mediation, billing, and process and location management.
Contact:
Conor Ryan
Waterford Institute of Technology
Telecommunications Software and Systems Group (TSSG)
Cork Rd, Waterford
Ireland
Tel: +353-51-302914
Fax: +353-51-302901
E-mail: cryan@tssg.org
Alle Nachrichten aus der Kategorie: Communications Media
Engineering and research-driven innovations in the field of communications are addressed here, in addition to business developments in the field of media-wide communications.
innovations-report offers informative reports and articles related to interactive media, media management, digital television, E-business, online advertising and information and communications technologies.
Zurück zur Startseite
Neueste Beiträge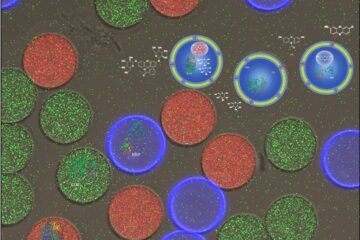 An artificial cell on a chip
Researchers at the University of Basel have developed a precisely controllable system for mimicking biochemical reaction cascades in cells. Using microfluidic technology, they produce miniature polymeric reaction containers equipped with…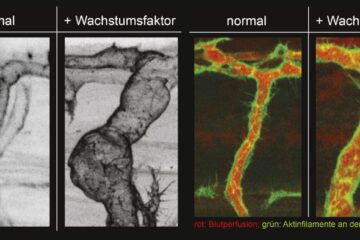 Specific and rapid expansion of blood vessels
Nature Communications: KIT researchers identify a new mechanism to control endothelial cell size and arterial caliber – basis for better treatment of heart infarct and stroke. Upon a heart infarct…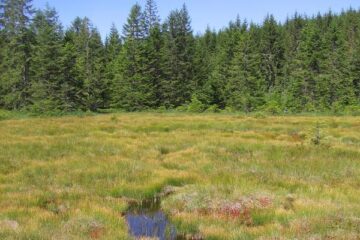 Climate change drives plants to extinction in the Black Forest in Germany
Climate change is leaving its mark on the bog complexes of the German Black Forest. Due to rising temperatures and longer dry periods, two plant species have already gone extinct…