Getting personal with your wearable network
The digital watch you just bought interacting with your mobile phone? Now a new prototype allows wearable and portable devices communicate with each other via Bluetooth.
The successfully tested 2WEAR prototype is a wearable personal network that links together computing elements in an ad-hoc fashion using short-range radio. Certain elements are embedded into wearable objects, such as a wristwatch and small general-purpose computing and storage modules that can be attached to clothes or placed inside a wallet. Other elements of the system include conventional portable computers, like PDAs and mobile phones.
Stationary elements are also part of the system, including visible components, such as big screens and home appliances, while others are not directly perceivable by the user, such as network gateways and back-end servers. "The system is able to dynamically discover and combine the user interface and storage resources of the devices that are in range with each other," says project manager Spyros Lalis. "We have a couple of demo applications – an alarm application, city-guide application, and a game – that can be used to illustrate this."
The result is a system that brings together various wearable devices without the user having to explicitly provide input to the system. "The latter point is very important for wearable systems that have limited interaction capabilities, but also because it reduces the amount of time the user needs to spend in order to tell the system what to do," Lalis explains.
One example of this is two friends devices automatically exchanging data as they meet, and a camera storing pictures on another device and backing them up to a server, all without bothering the user. Another example is a tourist approaching an information kiosk and using its display to review his walk on a city map and obtain information about the photographed sites as his storage module uploads data via the kiosk's access point.
"As we speak, the interaction with and combination of the various devices we have around us remains quite cumbersome, and we will have even more personal devices to deal with in the near future. We therefore believe that the concept of 2WEAR will be very relevant for next-generation systems," he says.
How 2WEAR impacts the marketplace of next-generation systems depends, Lalis says, on whether the manufacturers of mobile phones and PDAs decide to adopt a decentralised approach that will allow their devices to be combined with other devices in such a dynamic and flexible way.
Standard radio and higher-level protocols that enable this communication are also needed, which would have to be adopted by all device manufacturers to keep these systems open. "Perhaps the most revolutionary products will come from small companies rather than big players. In technical terms, battery life is currently the most limiting factor for building wearable embedded systems that communicate over radio; but research in batteries, energy scavenging and cheap wireless communication is making progress," he concludes.
Contact:
Spyros Lalis
Foundation for Research and Technology – Hellas
Institute of Computer Science
Vassilika Vouton
PO Box 1527
GR-71110 Heraklion, Crete
Greece
Tel: +30-2810-391697
Fax: +30-81-391601
Email: lalis@ics.forth.gr
Alle Nachrichten aus der Kategorie: Communications Media
Engineering and research-driven innovations in the field of communications are addressed here, in addition to business developments in the field of media-wide communications.
innovations-report offers informative reports and articles related to interactive media, media management, digital television, E-business, online advertising and information and communications technologies.
Zurück zur Startseite
Neueste Beiträge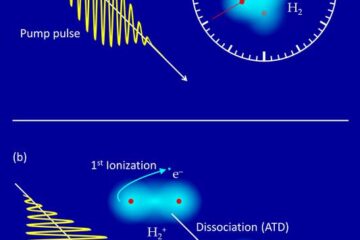 Rotation of a molecule as an "internal clock"
Using a new method, physicists at the Heidelberg Max Planck Institute for Nuclear Physics have investigated the ultrafast fragmentation of hydrogen molecules in intense laser fields in detail. They used…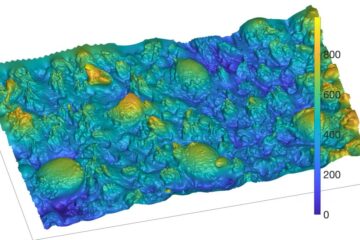 3D printing the first ever biomimetic tongue surface
Scientists have created synthetic soft surfaces with tongue-like textures for the first time using 3D printing, opening new possibilities for testing oral processing properties of food, nutritional technologies, pharmaceutics and…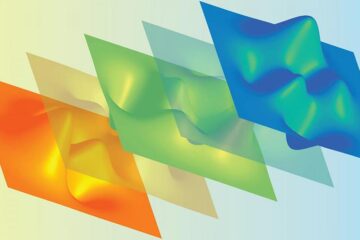 How to figure out what you don't know
Increasingly, biologists are turning to computational modeling to make sense of complex systems. In neuroscience, researchers are adapting the kinds of algorithms used to forecast the weather or filter spam…