France Telecom turns ambulances into wireless diagnostic units
Between June and August 2003, France Telecom tested a unique system for real-time, wireless and continuous transmission of medical data on patients transported by ambulance. The SAMU (emergency medical services) headquarters are constantly updated on changes in the condition of the patient being transported and on transport conditions during the transfer to the destination chosen.
This continuous data transmission is made possible using Orange's GPRS network for mobile telecommunications. France Telecom has been working in partnership with CardioGaP and the Avignon Emergency Service (SAMU 84) to trial this new initiative in patient care. This 'Medical Emergency Mobile' service should be extended and sold commercially at the start of 2004.
An advanced and secure mobile data transmission system
For several weeks, building on its experience and knowledge of the health sector, France Télécom, together with CardioGap (a company specializing in non-invasive medical devices and systems) and the Avignon SAMU (in charge of emergency response units in the city of Avignon, in South-Eastern France), tested an innovative solution aimed at giving everyone an equal chance in daily emergency situations, wherever the patient may be picked up.
Working conditions for health professionals concerned were also optimised using this continuous data exchange system.
Thanks to Medical Emergency Mobile, emergency services — connected by GPRS (Orange) and secure ADSL (Oléane) links to the emergency vehicle — continuously receive the data recorded by innovative on-board equipment. Thus, they can monitor the patient's condition during transport. Medical Emergency Mobile enables the medical team at the SAMU headquarters concerned to know what is happening in the ambulance at all times.
Once the patient has been picked up, sensors and electrodes show and record his (or her) vital data and monitor any changes in them — electrocardiogram, blood pressure, oxygen saturation, spirography / capnography, etc. Besides, other details are provided regarding the patient, such as his (or her) medical history, the contact details of the next of kin, as well as accident and transport conditions.
Simultaneously, other data and records are written and saved in a single computerized patient file, transmitted in real time to the SAMU headquarters, which are able to monitor the patient and transport conditions closely. The SAMU can then, if necessary, inform other departments and services within the hospital. This document, which constitutes a comprehensive vehicle logbook, enables on-site teams to anticipate medical interventions to be carried out and secures a faster response on the arrival of the emergency vehicle.
Data confidentiality is ensured by VPN, a virtual private network linking the various sub-networks via the internet. Only computers on the VPN can access the data. Transmission is made by a portable computer fitted with a touch screen and a GPRS modem. Orange's GPRS network enables continuous data transmission and the ongoing exchange of messages between the ambulance team and headquarters.
Patient care enhanced thanks to Medical Emergency Mobile
Emergency services are currently facing an increasing number of calls (more than 11 million in France in 2002), resulting in increasingly frequent call-outs. Traffic conditions (including road works, traffic jams, etc.) in major cities often delay the process of getting to the nearest emergency treatment centre. In order to be even more effective in severe emergencies, the quality of interventions had to be improved: transmitting patient data from the first contact with the emergency vehicle to the emergency centre has become a strategic priority — indeed, and quite literally, a vital medical objective.
Marie-Françoise Serra, director of services applied to the health sector at France Télécom, explains that: "France Télécom has been assisting professionals in the health sector for a long time: both for the exchange of administrative and financial data, such as remote transmission of health reports, and for the exchange of medical data, such as scans and, now, the medical data of patients in emergency vehicles.
To provide emergency workers and their patients with a solution suited to their needs, France Télécom teamed up with CardioGap. France Télécom brings to this partnership its innovations in the transmission and sharing of data while on the move. Working in partnership with specialists in IT as applied to the medical field is a method of working we prefer, as these complementary specialist skills are a guarantee of satisfaction for our customers."
As Doctor Olivier, Director of the SAMU 84 and head of the A&E Department at the Avignon Hospital, points out: "In an emergency situation, every second counts. Continuous transfer of data is vital for the patient. Thanks to this solution proposed by France Télécom and CardioGap, our teams will have all the elements necessary to best deal with the patient once he [or she] arrives, and even to provide advice remotely to the ambulance teams. Medical Emergency Mobile is a new step in the operating method of an emergency department and, beyond, of the hospital as a whole."
Alle Nachrichten aus der Kategorie: Communications Media
Engineering and research-driven innovations in the field of communications are addressed here, in addition to business developments in the field of media-wide communications.
innovations-report offers informative reports and articles related to interactive media, media management, digital television, E-business, online advertising and information and communications technologies.
Zurück zur Startseite
Neueste Beiträge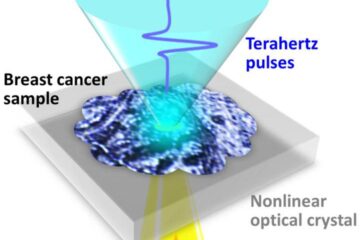 Key breakthrough towards on-site cancer diagnosis
No stain? No sweat: Terahertz waves can image early-stage breast cancer without staining. A team of researchers at Osaka University, in collaboration with the University of Bordeaux and the Bergonié…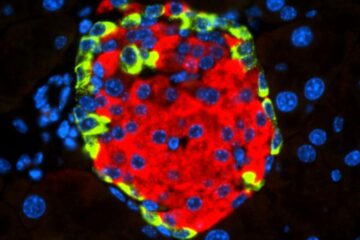 A CNIO team describes how a virus can cause diabetes
It has recently been described that infection by some enteroviruses – a genus of viruses that commonly cause diseases of varying severity – could potentially trigger diabetes, although its direct…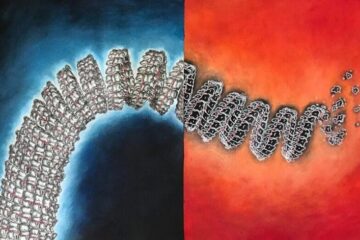 Targeting the shell of the Ebola virus
UD research team looking at ways to destabilize virus, knock it out with antivirals. As the world grapples with the coronavirus (COVID-19) pandemic, another virus has been raging again in…