Wireless tour guides for national parks
Nature's secrets are just about to become a little less secret. Armed with a modern mobile phone, outdoor-lovers will soon be able to roam Europe's national parks and find their favourite animals and plants with ease. Getting lost there could also be a thing of the past.
The technology behind these services – including mobile telephony and personal digital assistants (PDAs) – is not new. What is innovative is the way they are combined to offer personalised location-based services. In the IST project WebPark, a consortium of partners from five countries has spent almost three years developing and testing a system that will enhance people's recreational experience in coastal, rural and mountainous areas.
"Users of our system see all available information tree about their surroundings displayed on their mobile phone or PDA," says Debbrah Phan, project coordinator, from the Dutch company Geodan. "Visitors can access text, pictures and video about the park, its tourism facilities, and local fauna and flora, with their boots in the mud." Additional features enable users to trace their location on a digital map or to see how far they have walked.
The application plugs into various servers, which wirelessly feed the geographic and multimedia data to the mobile devices. To speed up information searches before their excursion, users can download megabytes of data onto their PDA. Much of this information already exists in national parks, in the form of CDs or kiosks. WebPark adds value by tailoring the information according to choices made by the device's user.
Animal enthusiasts could halt on a mountain track and discover what species can be seen nearby. Or find the distance to the nearest mountain hut. The system will check the user's temporal and spatial position before answering, making use of GPS localisation. Someone fascinated by geology could be alerted as soon as they approach a place of interest.
Understanding users' needs
"Our surveys in the Swiss National Park and the Wadden Sea Park in The Netherlands show that users want relevant and accurate information, and they want it fast," says Phan. Also important to them are wildlife information, digital maps and safety information – among them weather changes and the state of the trails.
Areas such as national parks often suffer from poor mobile network coverage. The system can cope with this constraint since it's accessible both online and offline. In offline mode it uses the previously cached data. The project distinguishes between general, freely accessible services and pay-per-use premium services based on Internet micropayments or a flat fee.
There are plans to improve the WebPark system and conduct more user acceptance tests. "We aim to develop a complete system that could be commercialised," says Phan. She adds that the Swiss mobile phone operator Swisscom is considering using these services as a test-bed for future mobile development. Managers of recreational areas also like the system's information-push capabilities, which could be used to educate people about conservation or warn them of natural dangers such as avalanches.
Alle Nachrichten aus der Kategorie: Communications Media
Engineering and research-driven innovations in the field of communications are addressed here, in addition to business developments in the field of media-wide communications.
innovations-report offers informative reports and articles related to interactive media, media management, digital television, E-business, online advertising and information and communications technologies.
Zurück zur Startseite
Neueste Beiträge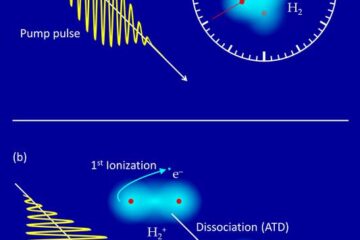 Rotation of a molecule as an "internal clock"
Using a new method, physicists at the Heidelberg Max Planck Institute for Nuclear Physics have investigated the ultrafast fragmentation of hydrogen molecules in intense laser fields in detail. They used…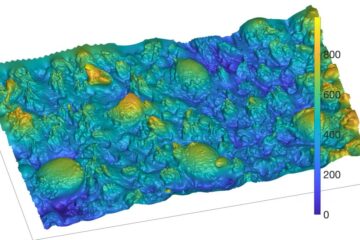 3D printing the first ever biomimetic tongue surface
Scientists have created synthetic soft surfaces with tongue-like textures for the first time using 3D printing, opening new possibilities for testing oral processing properties of food, nutritional technologies, pharmaceutics and…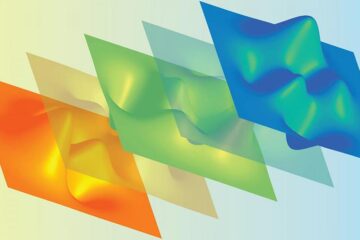 How to figure out what you don't know
Increasingly, biologists are turning to computational modeling to make sense of complex systems. In neuroscience, researchers are adapting the kinds of algorithms used to forecast the weather or filter spam…