Now Website Data Can Be Harnessed To Help Make Better Sales Forecasts
Being able to predict customer trends has just become much easier thanks to new research sponsored by the ESRC into the use of website and other new media data.
A project led by Dr Bruce Hardie of the London Business School has resulted in the development of simple systems – or mathematical models – which can enable companies to describe, diagnose and forecast the behaviour of subscribers to these services.
Dr Hardie said: "Website operators are collecting volumes of data all the time on their customers' behaviour in terms of buying goods and services. It has been easy up until now to track changes in total use over a period, but it is more challenging to understand what lies behind the figures.
The study reveals widely varied visiting rates among users of the information website, with the most frequent five per cent making 26 per cent of all visits and 30 per cent of all page views.
There were systematic fluctuations in weekday use, with activity tending to peak at the weekend. And some users appeared to 'drop out' over time, so that only 50.6 per cent of the 20,000 who visited the site during the first half of the period being observed did so in the second half.
The study says that variations in how customers use a website are driven by the number of visits and that the actual number of pages viewed on each visit appears to be stable over time.
Models produced by the research team reflect these findings, assuming for example that users will visit sites in a random way for a time and then become inactive.
Having produced their forecasting model, the team also applied it to data from the online CD retailer, CDWOW, and used it to forecast purchasing both as a whole and individually.
With built-in allowances for variations among individuals and subscribers in general, the models can be used to track and forecast accurately actual customer behaviour, say the researchers.
Dr Hardie continued: "Our mathematical models are valuable for those involved in a whole range of marketing and advertising activities.
"Being able to forecast customers' future buying based on their past record is clearly important – it means managers can calculate which customers are likely to be active at any one time and so which to target."
The new, simple systems, which are easy to apply widely, are relevant not just to websites but to any situation where customers' buying behaviour can be captured, such as supermarkets.
"They provide researchers and those providing goods and services with an excellent framework for any customer or user-base analysis exercise to assess the performance and viability of certain web-based services," said Dr Bruce.
"Our aim was to provide simple systems that are easy to implement and which are capable of generating accurate forecasts of how customers, both overall and as individuals, are likely to behave in the future."
For the study, researchers investigated the visits made by subscribers to a major UK information "content" website. Over 18 weeks, a total of 28,501 people visited the information website at least once. They made 104,254 visits, viewing a total of 869,812 pages and spending a total of 1,073,941 minutes at the site.
Alle Nachrichten aus der Kategorie: Communications Media
Engineering and research-driven innovations in the field of communications are addressed here, in addition to business developments in the field of media-wide communications.
innovations-report offers informative reports and articles related to interactive media, media management, digital television, E-business, online advertising and information and communications technologies.
Zurück zur Startseite
Neueste Beiträge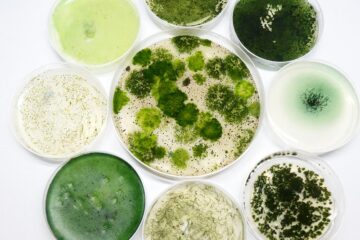 Cyanobacteria: Small Candidates …
… as Great Hopes for Medicine and Biotechnology In the coming years, scientists at the Chair of Technical Biochemistry at TU Dresden will work on the genomic investigation of previously…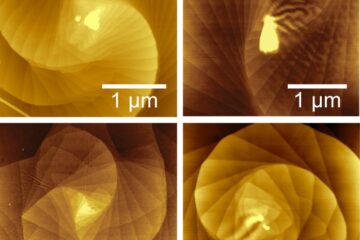 Do the twist: Making two-dimensional quantum materials using curved surfaces
Scientists at the University of Wisconsin-Madison have discovered a way to control the growth of twisting, microscopic spirals of materials just one atom thick. The continuously twisting stacks of two-dimensional…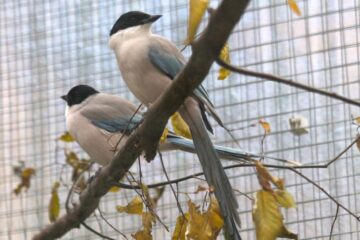 Big-hearted corvids
Social life as a driving factor of birds' generosity. Ravens, crows, magpies and their relatives are known for their exceptional intelligence, which allows them to solve complex problems, use tools…