Tests measure compatibility of DVD disks and drives
The next time you try to watch a homemade movie, or access your files from a recordable DVD on your computer's DVD drive, you might be in for an unpleasant surprise. It might not work.
Initial tests conducted by researchers at the National Institute of Standards and Technology in collaboration with the DVD Association and the Optical Storage Technology Association show that compatibility between recordable DVDs and DVD drives is only 85 percent. This means that if a recording is made on 10 different brands of DVDs, the odds are that at least one will not work. The problematic results range from DVDs that do not work at all, suddenly freeze, or have video or audio "drop out." Currently, no drive reads all discs, and no discs are compatible with all drives. However, newer drives perform significantly better than older drives.
The first phase of testing included 14 models of DVD-ROM drives, representing about 60 percent of the installed base in America as of last year. Each drive was tested with more than 50 different brands and types of recordable DVD discs.
A second phase of testing will include new drives and media, including those drives that allow consumers to record their own DVDs. Computer scientists at NIST have developed specialized software and a comprehensive test plan, which was published in October as NIST Special Publication 500-254, DVD-ROM Drive Compatibility Test.
The results of the test will be made available to manufacturers to help them improve the compatibility of their products.
Media Contact
Philip Bulman
EurekAlert!
All news from this category: Communications Media
Engineering and research-driven innovations in the field of communications are addressed here, in addition to business developments in the field of media-wide communications.
innovations-report offers informative reports and articles related to interactive media, media management, digital television, E-business, online advertising and information and communications technologies.
Back to the Homepage
Latest posts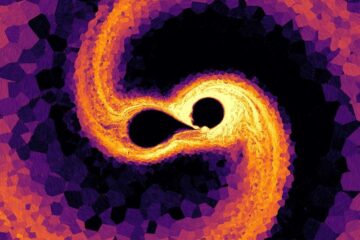 Exploring the evolution of stars
Fabian Schneider leads the new research group "Stellar Evolution Theory" (SET) at the Heidelberg Institute for Theoretical Studies (HITS). The astrophysicist explores the turbulent life of massive binary stars and…
Sustainable insulating material for shipping temperature-sensitive products
Researchers at the Institute of Natural Products Engineering at TU Dresden have developed an insulating material made from recycled paper for shipping temperature-sensitive foods and medicines. As part of a…
Helium nuclei at the surface of heavy nuclei discovered
Research team confirms a new nuclear property predicted by theory Scientists are able to selectively knockout nucleons and preformed nuclear clusters from atomic nuclei using high-energy proton beams. In an…