"Talking windscreens" could help prevent accidents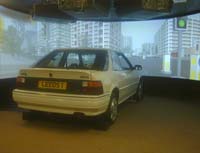 Drivers are four times more likely to have an accident if they use a mobile phone on the road. However, using a "talking windscreen" rather than a traditional mobile phone while driving could reduce this risk, and so help to prevent accidents, according to Oxford University research just published in Psychological Science.
A growing body of evidence shows that using a hands-free phone is as problematic for drivers as using a hand-held phone. It is probably the distraction of a driver´s attention, rather than problems with physically handling a phone, that contributes to the increased accident risk. Indeed, "inattention" has often been cited as one of the leading causes of accidents in numerous major studies of traffic accidents. Therefore anything that can improve a driver''s concentration while using a mobile phone should help to reduce the risk of accident.
Dr Charles Spence of Oxford's Department of Experimental Psychology and Dr Liliana Read from the Department of Transport in London found that the physical location from which a person''s voice is heard influences a driver?s concentration. In particular, participants in their experiments found it easier to divide their attention between eye and ear if the relevant sources of information came from the same direction.
In their studies, participants were required to drive a car in the advanced driving simulator at Leeds University. A three-dimensional graphic scene of the outside world was presented on a screen in front of the windshield in real-time. Participants were asked to perform a listening and speaking task whilst simultaneously driving around suburban and inner city roads. Two loudspeakers, one placed directly in front of them and one on the side, alternately played words that participants were asked to repeat, a task known as ''shadowing''. People found it much easier to combine the driving and shadowing tasks if the voice they were listening to came from the loudspeaker placed directly in front of them, rather than from the side (as when drivers hold a mobile phone to their ear).
These results show that people find it much easier to look and listen in the same direction than in different directions. This is presumably because humans have evolved to deal with sights and sounds that usually originate from the same place (as when, for example, we see, hear, and feel a mosquito landing on our arm).
Dr Spence said: ''These results highlight an important factor limiting a driver?s ability to do more than one thing at once. However, there are some measures that car designers could introduce to increase safety, such as flat-screen loudspeakers placed by the windscreen in front of the driver. Moreover, by adopting a more ecological approach to interface design in the future, it may be possible to develop multisensory warning signals that can more effectively stimulate a driver''s senses, and so reduce the risk of accidents while driving.
''The safest way of avoiding accidents, however, is not to use a mobile phone at all while driving.''
Alle Nachrichten aus der Kategorie: Communications Media
Engineering and research-driven innovations in the field of communications are addressed here, in addition to business developments in the field of media-wide communications.
innovations-report offers informative reports and articles related to interactive media, media management, digital television, E-business, online advertising and information and communications technologies.
Zurück zur Startseite
Neueste Beiträge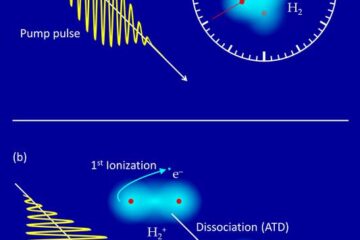 Rotation of a molecule as an "internal clock"
Using a new method, physicists at the Heidelberg Max Planck Institute for Nuclear Physics have investigated the ultrafast fragmentation of hydrogen molecules in intense laser fields in detail. They used…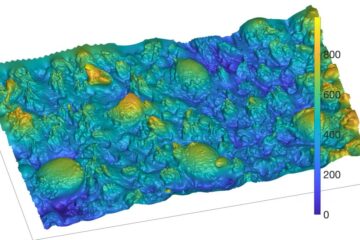 3D printing the first ever biomimetic tongue surface
Scientists have created synthetic soft surfaces with tongue-like textures for the first time using 3D printing, opening new possibilities for testing oral processing properties of food, nutritional technologies, pharmaceutics and…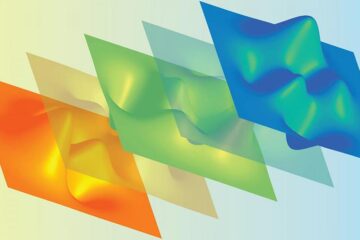 How to figure out what you don't know
Increasingly, biologists are turning to computational modeling to make sense of complex systems. In neuroscience, researchers are adapting the kinds of algorithms used to forecast the weather or filter spam…