New wirless meeting space
New digital tools
To survive and thrive in this century, business leaders need to hardwire new technologies into their playbooks to create enduring enterprises.
Many factors, from the need to export beyond national borders to the inexorable shift to intellectual capital, are driving change, but none is more important than the rise of the Internet and digital technologies. Like the steam engine or the assembly line, the Net and digital technologies have already become an advance with revolutionary consequences, most of which we have just begun to feel.
Carnegie Mellon University's new BARN project, the digital equivalent of dedicated meeting rooms, gives everyone in the organization, from the entry level clerk to the chairman of the board, the ability to access a mind-boggling array of information – instantaneously, from anywhere. Instead of seeping out over months and years, ideas can be zapped from these new digital, interactive project rooms around the globe in a blink of an eye.
"The use of BARN technology will help companies and organizations become more fluid and molecular,'' said Asim Smailagic, a principal research scientist with Carnegie Mellon's Institute for Complex Engineered Systems (ICES).
Companies using the technology will be able to perform more as autonomous business units connected not necessarily by a big building, but across geographies all based on a BARN network, researchers said.
High-tech bells and whistles aside, BARN's new digital tools will help companies develop strategies and products faster and cheaper. "Our new technology has led to software changes that allow users to access their digital files at once with a single interactive device, according to Smailagic.
So, how exactly will project BARN replace the 21st century business culture? The companies and organizations that use this new Carnegie Mellon technology will experience several defining features:
Virtual Storage: Through use of increased digitization, BARN allows companies and organizations, when a project demands, to replace the minds and hands with computer networks to complete a task.
Novel Interactive Devices: All work done through the BARN setups will be directed by novel interactive devices in a matter of seconds. The speed of actions, the speed of deliberations and the speed of information will increase and continue to increase as more companies use it.
Security: Businesses need to provide secure computer network space and files to produce successful products. Every outpost using the BARN technology is seamlessly connected so that employees can work together in real time knowing confidential data can be secured at a moment's notice.
Media Contact
Chriss Swaney
EurekAlert!
Alle Nachrichten aus der Kategorie: Communications Media
Engineering and research-driven innovations in the field of communications are addressed here, in addition to business developments in the field of media-wide communications.
innovations-report offers informative reports and articles related to interactive media, media management, digital television, E-business, online advertising and information and communications technologies.
Zurück zur Startseite
Neueste Beiträge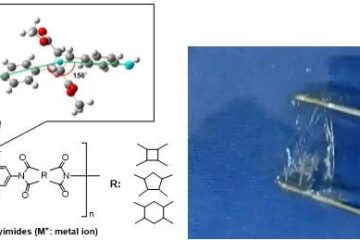 High-thermoresistant biopolyimides become water-soluble like starch
This is the first report for the syntheses of water-soluble polyimides which are Interestingly derived from bio-based resources, showing high transparency, tunable mechanical strength and the highest thermoresistance in water-soluble…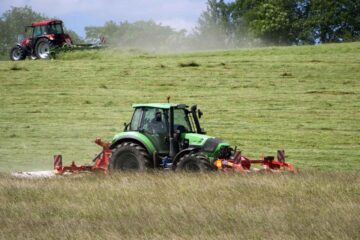 Land management in forest and grasslands
How much can we intensify? A first assessment of the effects of land management on the links between biodiversity, ecosystem functions and ecosystem services. Ecosystem services are crucial for human…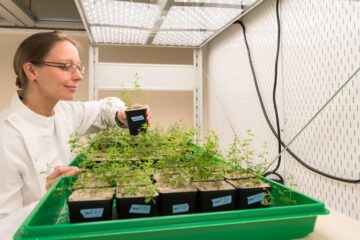 A molecular break for root growth
The dynamic change in root growth of plants plays an important role in their adjustment to soil conditions. Depending on the location, nutrients or moisture can be found in higher…