Cell phone use in cars causes tunnel vision
'Cell-free zones' recommended
Preliminary results of a University of Rhode Island analysis of the eye-movements of automobile drivers using cell phones found that the drivers have a reduced field of view – tunnel vision. Further studies may have significant implications on the use of cell phones in automobiles.
URI industrial engineering Professor Manbir Sodhi and psychology Professor Jerry Cohen used a head-mounted, eye-tracking device on volunteer drivers and concluded that the alertness of the drivers decreased considerably when they were conducting cognitive tasks, such as remembering a list of items, calculating in one's head, or using a cell phone.
Their research also found that the tunnel vision caused by cell phone use continues well after the conversation ends, perhaps because drivers are still thinking about the conversation.
"The debate surrounding cell phone use in cars has been directed toward concerns over holding the phone," said Sodhi. "Holding the phone isn't the main issue. Thinking is."
Sodhi and Cohen recognize the usefulness and popularity of cell phones and do not advocate banning their use in automobiles. Instead, they say discussion should focus on how to make cell phone use easy and safe for everyone inside and outside of the car.
"I believe higher levels of safety can be achieved by establishing cell-free zones," Sodhi said. He suggests that cell phone use be prohibited on roadways that require high levels of alertness, for instance in congested traffic, in poor weather, and on winding roads. On flat, dry, open pavement during light traffic conditions, he believes cell phone use should be permitted.
The research also found that even when drivers do tasks that require brief glances away from the roadway, like adjusting the radio, wide-ranging eye-movement suggests a higher level of alertness than when speaking on a cell phone. The study found that most drivers seldom glance away from the road for more than about 1.6 seconds when doing such tasks. This result corresponds with the results of previous research.
"People have a safety limit of how long their eyes can go off the road," Sodhi said. "If a job takes the eyes more than about one-and-a-half seconds, it could well be putting people in a hazardous situation."
Sodhi and Cohen plan additional eye-tracking studies this summer, focusing exclusively on cell phone use and other cognitive tasks. They also intend to include volunteers from a wider range of ages, as well as some with disabilities, to further expand their research.
All latest news from the category: Communications Media
Engineering and research-driven innovations in the field of communications are addressed here, in addition to business developments in the field of media-wide communications.
innovations-report offers informative reports and articles related to interactive media, media management, digital television, E-business, online advertising and information and communications technologies.
Back to home
Newest articles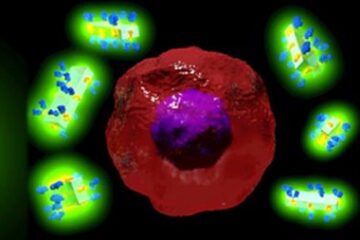 A world-first antibody-drug delivery system
It sounds like the stuff of science fiction: a man-made crystal that can be attached to antibodies and then supercharge them with potent drugs or imaging agents that can seek…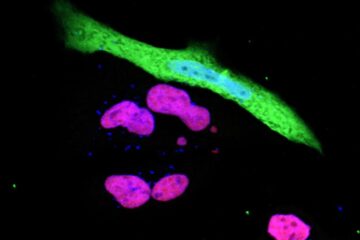 Revealed: How SARS-CoV-2 evades our immune system
Scientists at Hokkaido University and Texas A&M University have identified a key mechanism used by the SARS-CoV-2 virus to evade host immune systems. Researchers in Japan and the United States…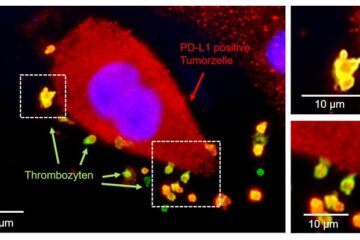 New approach developed to predict response of immunotherapies in lung cancer
New methodology at the University Hospital of Tübingen harnesses the function of platelets. At Tübingen University Hospital, a preclinical study led by Dr. Clemens Hinterleitner and Prof. Dr. Lars Zender,…