From archaeology to zoology, enterprise education should be available to all students
This is the view of US academic Dr Anthony Warren, Director of the Farrell Centre for Corporate Innovation and Entrepreneurship at Smeal College of Business, Penn State University. Dr Warren will address a World Universities Network (WUN) conference on developing global entrepreneurs at the University of Leeds on 11 December on the subject of 'Entrepreneurship – a Growth Industry: Where next?' which will look at the field of entrepreneurship within a university context from a mainly US viewpoint.
Dr Warren says: "Increasing global competition and the rise of potential economic powerhouses like China and India are making Western nations sit up and realise that they have to be continuously innovative in order to keep their economies healthy. Regional and national governments are promoting entrepreneurship as a key economic driver in recognition of this.
"Innovation is one of the major topics being discussed in boardrooms around the US as we speak. It's on every mission statement, every corporate advertisement. Big companies don't necessarily know how to manage the entrepreneurial function but they know they need it and they will be looking for employees with the necessary skills to provide it."
Those skills include self-confidence, creative problem-solving, leadership, good communication and, perhaps most importantly, the ability to deal with complexity and ambivalence. "Today's world, with instant access to an excess of information via the Internet, demands such skills. Our educational systems should provide every student with a learning environment to develop the personal attributes of an entrepreneur, whatever they go on to do. An entrepreneurial mindset should be treated as a fundamental skill that can be applied at any enterprise scale, from start-ups to charitable institutions to global corporations."
Dr Warren believes that the popular concept of an entrepreneur as someone who runs their own company, is an outdated one. "Entrepreneurship is a new way of thinking. The human race is facing new challenges – energy shortages, climate change, infectious diseases – and we need to encourage a different sort of thinker from a purely linear-thought graduate with a single skill. At Penn State we are looking at offering problem-based web courses in entrepreneurship to every student as part of their first-year general studies course, and currently even extend our outreach program to high schools in the area."
The data shows that entrepreneurship and innovation are hot topics in US academia: the number of centres for innovation within academic institutions has increased from 50 to 250 in five years, with annual funding for some centres reaching US$3 million. The US, with its greater reliance on market forces, has often been seen as providing a more nurturing environment for entrepreneurs than Europe, with its strongly centralised social structures. Yet Dr Warren sees no reason why Europeans should not embrace the American trend, having taught his courses to enthusiastic students in Vienna and Bratislava earlier this year.
However, Dr Warren would like to see Europeans avoid the mistake of applying a 'one size fits all' model when it comes to designing university-driven regional economic development. He says: "Policy-makers erroneously assume that the model that worked successfully in innovation hubs like Boston, California's Silicon Valley and Cambridge in the UK, would work everywhere, and this is just not so.
"Within Europe, the UK in particular is very regional, with places such as Leeds, Liverpool, Glasgow and Birmingham each having very different cultures, histories, social mores and industries. Any governmental efforts to make every region replicate the success of South East England will be a waste of money. Universities, with their standing in the communities and their extensive knowledge of their respective regions, can provide an invaluable service in the design of appropriate localised models."
All latest news from the category: Business and Finance
This area provides up-to-date and interesting developments from the world of business, economics and finance.
A wealth of information is available on topics ranging from stock markets, consumer climate, labor market policies, bond markets, foreign trade and interest rate trends to stock exchange news and economic forecasts.
Back to home
Newest articles
Creating good friction: Pitt engineers aim to make floors less slippery
Swanson School collaborators Kurt Beschorner and Tevis Jacobs will use a NIOSH award to measure floor-surface topography and create a predictive model of friction. Friction is the resistance to motion…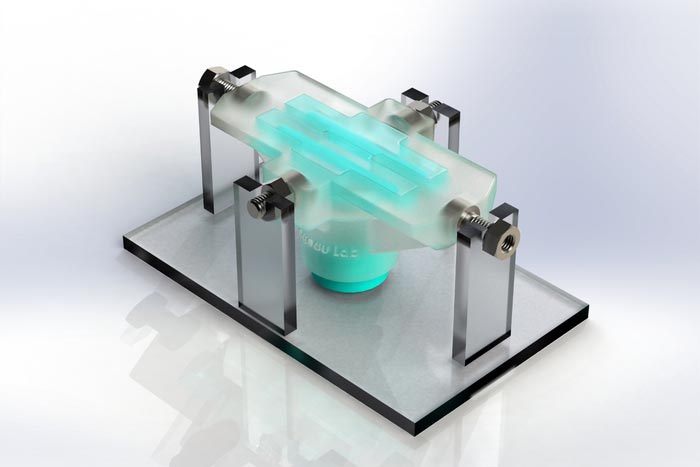 Synthetic tissue can repair hearts, muscles, and vocal cords
Scientists from McGill University develop new biomaterial for wound repair. Combining knowledge of chemistry, physics, biology, and engineering, scientists from McGill University develop a biomaterial tough enough to repair the…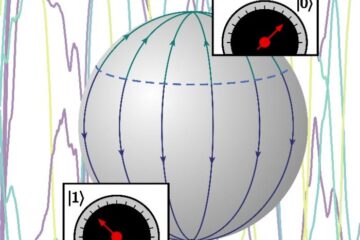 Constraining quantum measurement
The quantum world and our everyday world are very different places. In a publication that appeared as the "Editor's Suggestion" in Physical Review A this week, UvA physicists Jasper van…