Scotland's economy challenged by population trends
While the latest figures show a recent upswing in births and migration to Scotland and a projected rise in the population over the next 25 years, in the long term Scotland's population (in common with many other developed nations) is predicted to decline and age markedly.
This trend and its key implications are outlined in a new publication, 'Scotland's demographic trends: insights from Scotland's Demography Research Programme Findings'. This booklet highlights research findings from a two-year research initiative, funded jointly by the Economic and Social Research Council (ESRC) and the Scottish Government.
In the absence of significant in-migration, Scotland's population is set to decline in the long term and these projections have important implications for the economy, public services, the labour market and the quality of everyday life.
In 2005, the ESRC and Scottish Government launched the £300,000 'Scotland's Demography Research Programme' to investigate three key aspects of Scotland's demography: migration, fertility and the impact of an ageing population. Alongside the new publication, 'Scotland's demographic trends: insights from Scotland's Demography Research Programme', a one-day seminar to disseminate key developments from the initiative will be held in the Point Hotel in Edinburgh on 7 December 2007.
Some of the key findings include:
Modelling techniques using Government Actuary Department 2004 based projections point to the adverse economic impact of a shrinking and ageing population – including slower growth in GDP and rising export price index. If fertility and mortality follow the pattern suggested in this projection, annual net in-migration of 20,000 is needed to prevent the Scottish economy shrinking.
Contrary to previous thought, in the last few years Scotland has recorded clear net in-migration gains (i.e. more people migrating to Scotland than migrating from Scotland). Maintaining or improving this current balance of migration could prove key to addressing the challenges posed by Scotland's ageing population and projected population decline. New survey evidence suggests that significant scope exists to improve graduate retention in Scotland and to encourage Scots and non-Scots to work in Scotland.
Fertility is Scotland is lower than elsewhere in the UK. Research shows women in Scotland leave longer gaps between first and second/subsequent children and have smaller families. But Scottish women don't set out to have smaller families than the rest of the UK. So differences in fertility appear to be responses to immediate circumstances (economic, for example) rather than longer-term intentions.
More than 20 researchers based in five academic institutions across Scotland took part in the ESRC/ Scottish Government-funded 'Scotland's Demography Research Programme'.
Media Contact
Alexandra Saxon
EurekAlert!
All latest news from the category: Business and Finance
This area provides up-to-date and interesting developments from the world of business, economics and finance.
A wealth of information is available on topics ranging from stock markets, consumer climate, labor market policies, bond markets, foreign trade and interest rate trends to stock exchange news and economic forecasts.
Back to home
Newest articles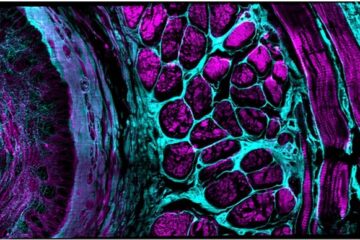 Enhancing the workhorse
Artificial intelligence, hardware innovations boost confocal microscope's performance. Since artificial intelligence pioneer Marvin Minsky patented the principle of confocal microscopy in 1957, it has become the workhorse standard in life…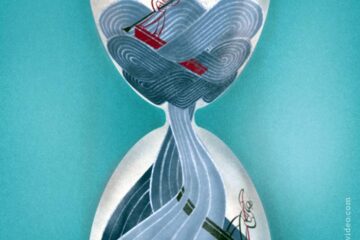 In the quantum realm, not even time flows as you might expect
New study shows the boundary between time moving forward and backward may blur in quantum mechanics. A team of physicists at the Universities of Bristol, Vienna, the Balearic Islands and…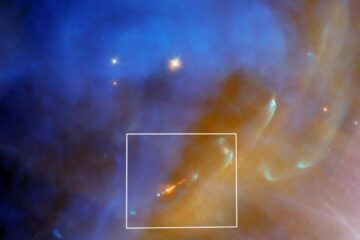 Hubble Spots a Swift Stellar Jet in Running Man Nebula
A jet from a newly formed star flares into the shining depths of reflection nebula NGC 1977 in this Hubble image. The jet (the orange object at the bottom center…