Size Really Matters – New Insights for Tech Start-Ups' Survival in February Management Insights
Management Insights, a regular feature of the journal, is a digest of important research in business, management, operations research, and management science. It appears in every issue of the monthly journal.
"Size Really Matters – New Insights for Start-Ups' Survival" is by Ornit Raz and Peter A. Gloor of MIT's Sloan School of Management.
The authors found that firms whose managers have more social relationships with peers at other software start-ups have a better chance of surviving external shocks, such as the burst of the dot-com bubble earlier in the decade. This result suggests that cultivation of strong and relevant social networks among a firm's managers can be an important determinant of the success of a startup venture.
The research is based on a multi-year study of 100 software start-ups in Israel. Original data was collected from start-ups during the dot-com economic growth. Eight years later, the authors examined new information about the ability to survive the bubble's burst.
The findings suggest that small-firm survivors talk not among themselves but prefer to talk to larger firms. In addition, larger non-survivors talk too much among themselves. The authors observed grouping by communication networks into a group of larger survivors and larger non-survivors. They determined that informal grouping in a "club of winners" and a "club of losers" is done well before the winners and the losers are known. These results may lend themselves to predict future winners.
The current issue of Management Insights is available at http://mansci.journal.informs.org/cgi/reprint/53/2/iv. The full papers associated with the Insights are available to Management Science subscribers. Individual papers can be purchased at http://institutions.informs.org. Additional issues of Management Insights can be accessed at http://mansci.pubs.informs.org/.
The Insights in the current issue are:
· Modularity and the Impact of Buyer–Supplier Relationships on the Survival of Suppliers by Glenn Hoetker, Anand Swaminathan, Will Mitchell
· Strategic Technology Choice and Capacity Investment Under Demand Uncertainty by Manu Goyal, Serguei Netessine
· Strategic ITInvestments: The Impact of Switching Cost and Declining ITCost by Didem Dermirhan, Varghese S. Jacob, Srinivasan Raghunathan
· Asymmetric Consumer Learning and Inventory Competition by Vishal Gaur, Young-Hoon Park
· Outsourcing via Service Quality Competition by Saif Benjaafar, Ehsan Elahi, Karen L. Donohue
· Testing a Life-Cycle Theory of Cooperative Interorganizational Relationships: Movement Across Stages and Performance by Sandy D. Jap, Erin Anderson
· Dynamic Assortment with Demand Learning for Seasonal Consumer Goods by Felipe Caro, Jérémie Gallien
· Coordinated Replenishment Strategies in Inventory/Distribution Systems by Mustafa Çagri Gürbüz, Kamran Moinzadeh,Yong-Pin Zhou
· Bias and Variance Approximation in Value Function Estimates by Shie Mannor, Duncan Simester, Peng Sun, John N. Tsitsiklis
· An Extreme Value Approach to Estimating Interest–Rate Volatility: Pricing Implications for Interest-Rate Options by Turan G. Bali
· Capturing Flexible, Heterogeneous Utility Curves:A Bayesian Spline Approach by Jin Gyo Kim, Ulrich Menzefricke, Fred M. Feinberg
INFORMS journals are strongly cited in Journal Citation Reports, an industry source. In the JCR subject category "operations research and management science," Management Science ranked in the top 10 along with two other INFORMS journals.
The special MBA issue published by Business Week includes Management Science and two other INFORMS journals in its list of 20 top academic journals that are used to evaluate business school programs. Financial Times includes Management Science and four other INFORMS journals in its list of academic journals used to evaluate MBA programs.
About INFORMS
The Institute for Operations Research and the Management Sciences (INFORMS®) is an international scientific society with 10,000 members, including Nobel Prize laureates, dedicated to applying scientific methods to help improve decision-making, management, and operations. Members of INFORMS work in business, government, and academia. They are represented in fields as diverse as airlines, health care, law enforcement, the military, financial engineering, and telecommunications.
Alle Nachrichten aus der Kategorie: Business and Finance
This area provides up-to-date and interesting developments from the world of business, economics and finance.
A wealth of information is available on topics ranging from stock markets, consumer climate, labor market policies, bond markets, foreign trade and interest rate trends to stock exchange news and economic forecasts.
Zurück zur Startseite
Neueste Beiträge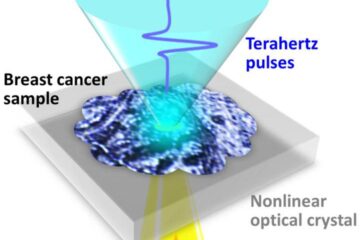 Key breakthrough towards on-site cancer diagnosis
No stain? No sweat: Terahertz waves can image early-stage breast cancer without staining. A team of researchers at Osaka University, in collaboration with the University of Bordeaux and the Bergonié…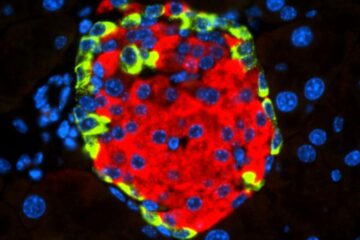 A CNIO team describes how a virus can cause diabetes
It has recently been described that infection by some enteroviruses – a genus of viruses that commonly cause diseases of varying severity – could potentially trigger diabetes, although its direct…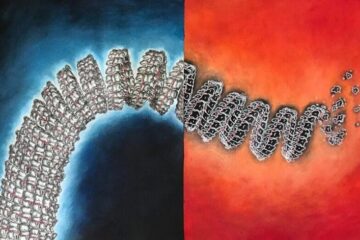 Targeting the shell of the Ebola virus
UD research team looking at ways to destabilize virus, knock it out with antivirals. As the world grapples with the coronavirus (COVID-19) pandemic, another virus has been raging again in…