Lawyers' salaries in private sector impact whether federal attorneys take drug cases to trial
Rice University economist cites importance of needing trial experience
Assistant U.S. attorneys in districts with high private salaries are more likely to take a drug-trafficking case to trial than are assistant attorneys in districts with low private salaries, according to a study by economists at Rice University and Colgate University that is published in the October issue of the Journal of Law and Economics.
"Regional differences in private lawyer salaries affect whether cases prosecuted by assistant U.S. attorneys are tried in court rather than settled through a plea bargain," said Richard Boylan, associate professor of economics at Rice University in Houston.
"In high-salary districts, governmental salaries are not competitive relative to the private sector," he said. "As a result, positions of federal prosecutors are often sought by lawyers who want the trial experience needed to secure employment in large, high-paying law firms in the private sector."
Co-authors Boylan and Cheryl Long, assistant professor of economics at Colgate University in Hamilton, N.Y., based their findings on a review of all federal drug-related cases prosecuted between 1994 and 1998. The data used for the study was limited to 8,769 cases in which the defendants were suspected of drug trafficking and in which evidence of drugs beings seized during the arrest was documented. The researchers had to track down the career paths of more than 1,000 private practice lawyers who had prior experience as U.S. assistant attorneys. The researchers gathered the data at Washington University when Boylan was a faculty member and Long was a student there.
"Lawyers get more trial practice as assistant attorneys than as private lawyers," Boylan said. "If you work in the top private practice, it's very hard to get trial experience. If you're a client who can afford to hire a top private law firm, you're likely to get the more senior lawyers to do the actual trying of the case because you don't want an attorney who has never tried a case before."
Boylan and Long concluded that some lawyers will work for the government as assistant attorneys so they can take a case to trial and get the courtroom experience that will make them attractive to private firms. "The same lawyer is going to try more cases while they're a federal prosecutor than when they're in private practice," Boylan said.
The researchers found that assistant U.S. attorneys in high-salary districts tend to have higher turnover rates, and the discrepancy in salary suggests the motive. Boylan noted, for example, that the starting salary for a highly regarded large private practice in New York City might be $140,000, and an assistant attorney's salary in the same city might be only $50,000 to $60,000. Salaries in large law firms tend to be higher than in smaller law firms, and attorneys with the most trial experience join larger law firms.
Since lawyers in high-salary districts seek government employment as a means of accumulating trial experience, the private-sector opportunities enable the government to attract lawyers of higher ability, Boylan said. He noted that these findings might have implications for other government employees besides federal prosecutors.
"When government salary is lower than in the private sector, individuals may view the government position as an opportunity to accumulate the human capital that benefits their future careers in the private sector," he said. "As a result, government output may be skewed toward activities that improve employees' opportunities in the private sector. In the context of the federal criminal justice system, government output may be skewed toward more trials in districts with high private salaries."
All latest news from the category: Business and Finance
This area provides up-to-date and interesting developments from the world of business, economics and finance.
A wealth of information is available on topics ranging from stock markets, consumer climate, labor market policies, bond markets, foreign trade and interest rate trends to stock exchange news and economic forecasts.
Back to home
Newest articles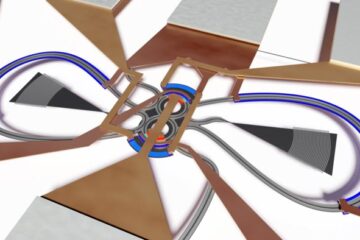 Frequency translating add/drop filters designed for on-chip light manipulation
New filters could benefit data communication, quantum information processing and optical neural networks. Researchers report the development of frequency translating add/drop filters based on electro-optically modulated photonic molecules. The new…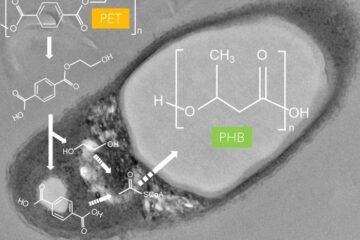 How a bacterium may help solve the plastic pollution crisis
Researchers from Nara Institute of Science and Technology find that the bacterium Ideonella sakaiensis can not only degrade petroleum-based plastics but can also sustainably produce biodegradable plastics. Plastic pollution is…
New technique paves the way for perfect perovskites
Next-gen solar material could outshine other solar cells. An exciting new solar material called organic-inorganic halide perovskites could one day help the U.S. achieve its solar ambitions and decarbonize the…