Polar Bears Observed Closely
A specialist of the State Nature Conservation Area "Wrangel Island", N.G. Ovsyanikov, has been observing polar bears closely for many years, when the bears arrived at the island coast in autumn, once pack-ice recedes. In the researcher's opinion, perception of a polar bear as a solitary predator, which is not practically tied with its congeners, is not true. Polar bears do not lose sight of each other and build up rather complicated social relations.

When pack-ice starts thawing, bears come down to the coast at the point which is the closest to the block of ice they left, and they slowly go towards one of the traditional walrus-rookeries –Somnitelnaya (Doubtful) spit or spit of cape of Blossom. There are always old walrus skins and bones in that area and sometimes even live walruses. A community of polar bears of different sexes and ages assembles in autumn in those areas or near new significant sources of feed. If feed is in abundance, up to 160 animals may gather in a small lot. Naturally, they permanently meet with each other and are forced to regulate their relations somehow.
Some behavior inertness is typical of polar bears – they may not notice someone or something if they are focused on something else. However, a polar bear would never miss congeners within the field of thier vision or any social events. To be well informed, bears are constantly smelling and "licking" air, thus getting a lot of information. Along with that, every animal continuously watches other bears of the corner of its eye. At the distance of 600 to 700 meters, bears are able not only to see other animal, but also to evaluate its social status and even to recognize a familiar animal, as bears remember familiar animals for years.
Important role in ursine communications belongs to poses and movements, transitions from place to place depending on changes of partners' position and "expression". Rich ursine mimic movements include those by lips, nose, ears and eyes expression, but all that is hidden by thick fur on the muzzle. Besides, observers are simply afraid to scrutinize bears for a long time and in detail, therefore, that gave rise to a myth about "impenetrability" of bear's physiognomy.
In the ursine community, stronger, more experienced and assured animals have advantages over weak and diffident individuals. Other polar bears are afraid of the elite, big males, and the latter, in turn, keep apart but communicate with each other. Adult males often form friendly pairs, which walk, rest and even play together. The elite of ursine society settles down tightly in a prestigious location at the very end of the spit – closer to the sea and food. Their rookeries (round pits) are located practically right up against each other. Females and bear-cubs spend the night in some other place.
A polar bear hunts alone, but the prey can be eaten by anyone who found it. To do this, it is only necessary to come up to the pray in a special "polite" manner, and the meal is ensured. N.G. Ovsyanikov once watched 14 bears gathered around a walrus carcass – some bears were eating, others were waiting for their turn. This custom ensures survival for the animals that are unable to hunt by themselves (for instance, one-year-old orphaned bear-cubs), and gives an opportunity to a successful hunter to eat undisturbed, having to spend no effort on guarding the prey from its competitors.
Polar bears do not only share food, but they can even adop a cub which lost the parents. An opinion exists that big males actively hunt for bear-cubs. However, according to N.G. Ovsyanikov, only some individuals, including females, eat up their congeners and only in exceptional cases when there is no other food. But in extreme circumstances, cannibalism happens even among people.
When the bears go back on ice, the ties between them become weaker, but do not break. Polar bears continue to be guided by each other even in the sea, once they notice a gathering of congeners somewhere, they rush in that direction.
The researcher connects availability of such complicated social relations with polar bears' high level of mentality and intelligence. Polar bears owe these capabilities to life among ice. Ice relief is very complicated and changeable both under water and on the surface. The landscape constantly changes, so does marks disposition, weather and possible hunting places. Besides, polar bears permanently pass from the above-water world to the underwater world and back. To successfully survive in such conditions, bears need good memory and advanced deductive capabilities. These qualities determine complexity of communication processes in the community and advanced social relations between polar bears.
All latest news from the category: Business and Finance
This area provides up-to-date and interesting developments from the world of business, economics and finance.
A wealth of information is available on topics ranging from stock markets, consumer climate, labor market policies, bond markets, foreign trade and interest rate trends to stock exchange news and economic forecasts.
Back to home
Newest articles
Creating good friction: Pitt engineers aim to make floors less slippery
Swanson School collaborators Kurt Beschorner and Tevis Jacobs will use a NIOSH award to measure floor-surface topography and create a predictive model of friction. Friction is the resistance to motion…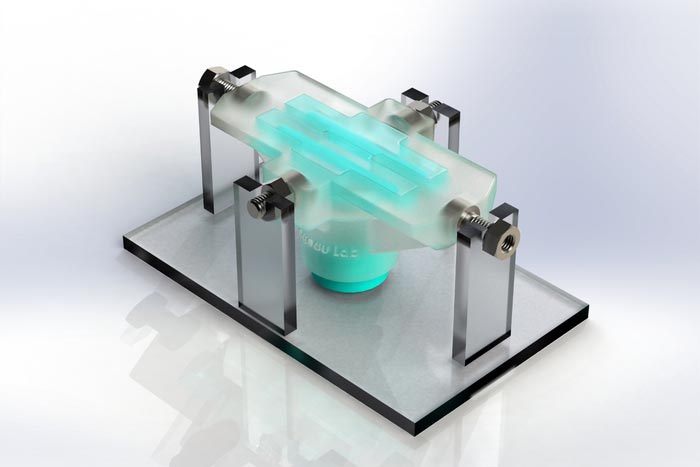 Synthetic tissue can repair hearts, muscles, and vocal cords
Scientists from McGill University develop new biomaterial for wound repair. Combining knowledge of chemistry, physics, biology, and engineering, scientists from McGill University develop a biomaterial tough enough to repair the…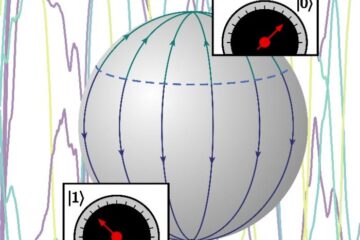 Constraining quantum measurement
The quantum world and our everyday world are very different places. In a publication that appeared as the "Editor's Suggestion" in Physical Review A this week, UvA physicists Jasper van…